Home to the Blue Lagoon, Sky Lagoon, endless viewpoints and hiking trails, and of course the famous cities of Keflavik and Reykjavik, Iceland is an adventure just waiting to be started.
And what better way to navigate these amazing cities and uncover the hidden gems of an icy paradise, than with your very own campervan rental in Iceland?
Iceland by Road
Iceland is so often marketed as the home of the blue lagoon and mountain ranges, that tourists often arrive in the country believing it to be all about the hiking and adventure.
And while that is absolutely true, Iceland is so much more than just somewhere to hike and enjoy a geothermal spa experience.
When you decide to visit and benefit from car or campervan rental in Iceland, not only do you make travel easier for yourself and your group, but you also open your trip up to the most incredible adventures - giving yourself the freedom to explore uninhabited destinations, uncover some of the hidden gems of the country, and sit and admire the view for hours on end with nowhere else to be.
Some of the top sights and attractions you can access by road include:
Reykjavik.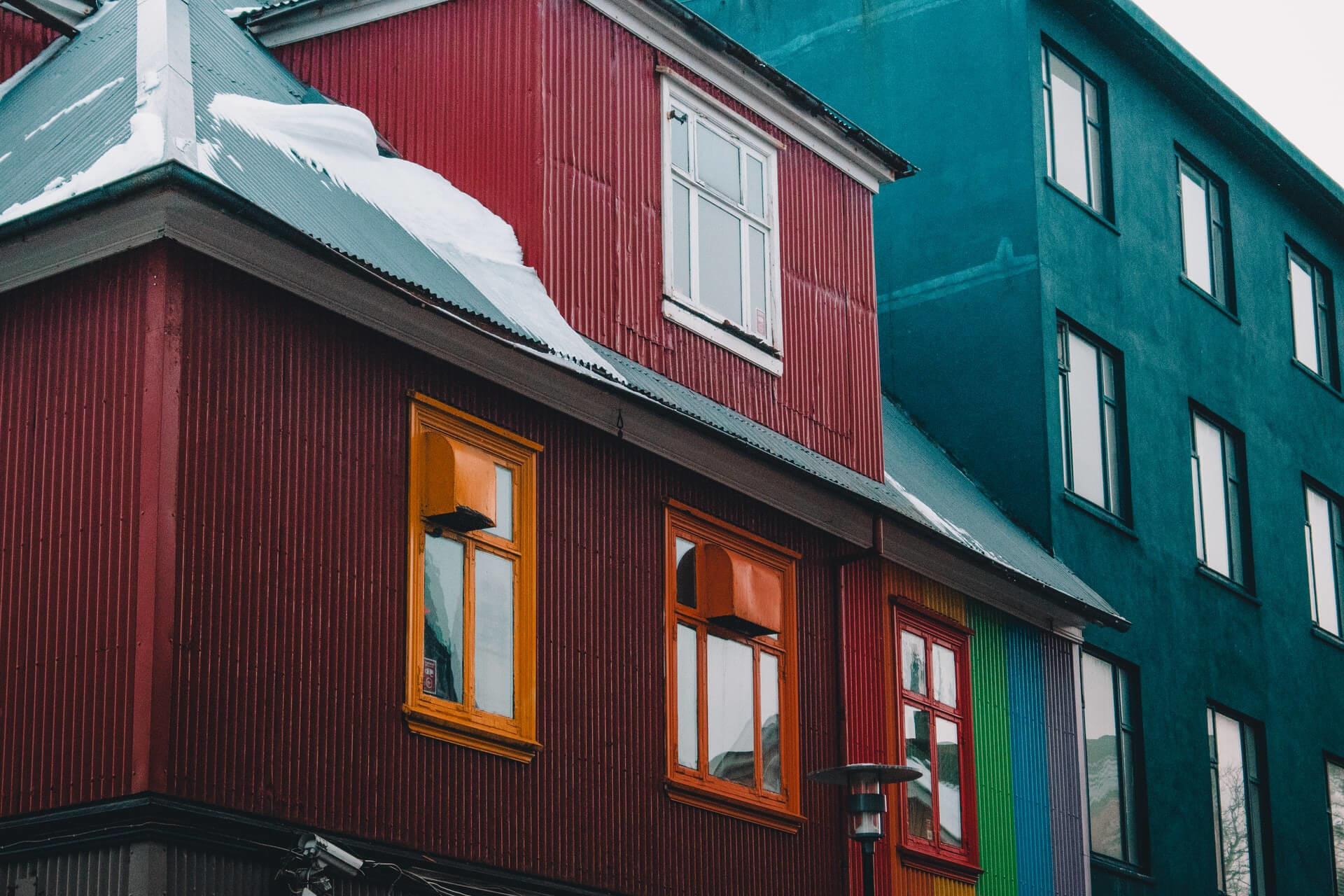 The first destination in Iceland that many visitors from abroad will experience, and home to some of the most memorable attractions and experiences such as whale watching in the local bay, and the brand new state-of-the-art Flyover Iceland virtual ride.
You could also visit one of 17 geothermal pools in Reykjavík.
Check out Reykjavik.is to plan your trip!
---
---
The Sky Lagoon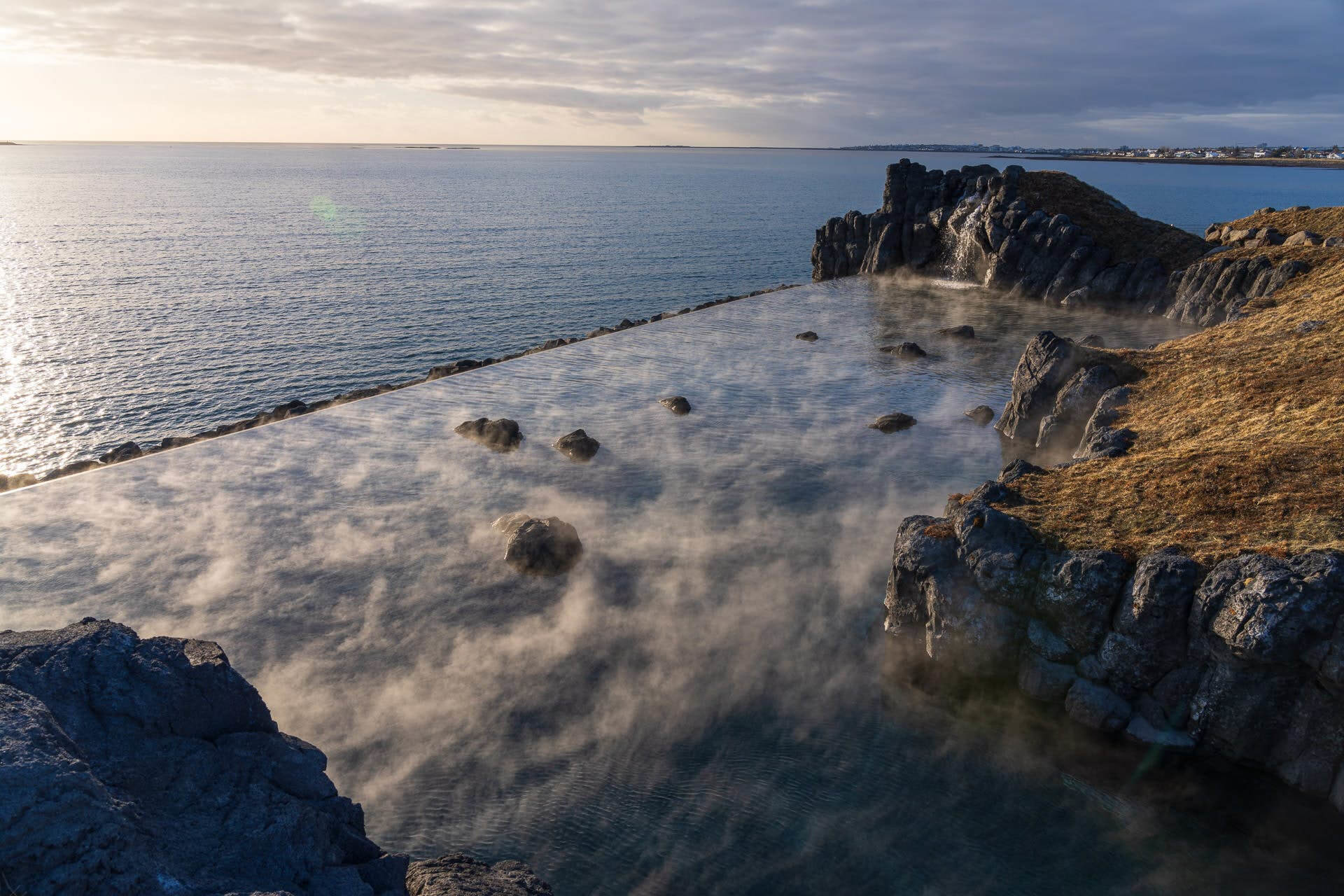 A geothermal infinity pool with views stretching out to the endless ocean. For visitors from all walks of life, this presents an opportunity to relax into the warm waters of the spa, experience the seven step ritual of Icelandic bathing, and get endless photos of the sweeping views.
Check out our Spending a day at the Sky Lagoon post.
The Blue Lagoon
A natural phenomenon which is home to the famous silica mud (now marketed around the world as a leading beauty and skincare product).
Waterfalls
Rock formations, such as the Fagradalsfjall volcano, which is one of the youngest volcanoes in the area and presents a memorable hike for anyone seeking a little day trip off the beaten track.
---
---
Landmannalaugar Nature Reserve
A popular attraction for tourists because of the extensive lava fields and the famous Hekla volcano. Whether you want to hike or experience the views on horseback, this nature reserve is located 180km from Reykjavik - making it difficult to visit unless you book a specific tour or hire your own vehicle for ease of travel and movement.
The Skaftafell Ice Cave
Another site in South Iceland which is best accessed by car or vehicle - especially given the amount of interactive visitor experiences on offer, which can fill an afternoon or entire days.
You can add to your bucket list by researching and exploring some of our other blogs on things to do in Iceland.
As you can see, with so much to see and do in Iceland, travelling the country by road is the best way to ensure that you don't miss anything - and that you are safe in your own vehicle for the duration of your trip.
But why a campervan?
Why our campervan rental in Iceland presents the best and only way to travel...
First thing's first: when you travel in a campervan, you get to take on your very own Northern Lights tour. If you know anything about the northern lights, then you will know that they are unpredictable and can appear at any time - for any length of time.
What this means is that the guarantee of seeing them is nigh on impossible, with many tourists opting for a hotel which is well situated in the countryside for the best chance of seeing the lights.
When you book a campervan for your trip to Iceland, you are always ready to not only sleep beneath the northern lights, but to move towards the best viewpoint at a moment's notice - allowing you to really maximise your chances of seeing this incredible natural beauty.
---
---
And that's not all. A campervan offers, what is essentially a moving hotel room - ticking the boxes of both flexibility and freedom, all within a cost effective means of transportation.
When you choose to travel Iceland in a campervan, you really can go wherever you like - responding to the weather rather than a set itinerary and spending as much time as you please in your bucket list destinations and at your favourite attractions.
No more relying on a tour bus or tax to take you from A to B. With a campervan, your plans are completely your own to design and follow, with plenty of space for all your possessions (and the souvenirs you pick up along the way!)
With that said, and with Iceland such a popular destination for travellers from all over the world, why is Northbound the top options for campervan hire?
---
Why Northbound?
With pick-up locations in Keflavik, Reykjavik, and Akureyri, Northbound may not be the biggest car rental outlet in Iceland but it certainly pays the most attention to detail - matching each traveller with their ideal vehicle based on their group size and the way that they want to experience and immerse themselves in the country.

The booking process is simple and cost effective from start to finish, with no hidden fees and all the insurance you might need included from the very first steps. Focussing specifically on campervan rental,

Northbound takes the concept of immersive adventure and brings it to life for every traveller - relieving you of the confines of hotel stays and organized tours, and instead giving you the gift of flexibility, and an itinerary which can change day by day.

We also provide every traveler with information on the best campsites to visit during their stay and make it easy for you to find support no matter where in Iceland your journey takes you.

All our campervans are comfortable and kept at a high quality, giving you the assurance that you need that the vehicle you are in is safe and fit for purpose.

From small economic campervans to larger and more luxurious vans for a holiday under the stars, Northbound is one of the top Iceland campervan rental outlets. Get in touch today or visit our website and let us pair you with your ideal vehicle based on your travel dates and group size.
---