---
The key components to any Iceland holiday are the nature and weather. An overwhelming majority of tourists come to Iceland for the astonishing natural aspects to be found here and every journey usually consists of driving around the island, discovering new and amazing sights to behold. But, the Icelandic weather can critically affect your entire experience in such a massive way. It has the power to make it amazing, to make it wet and windy and even deadly.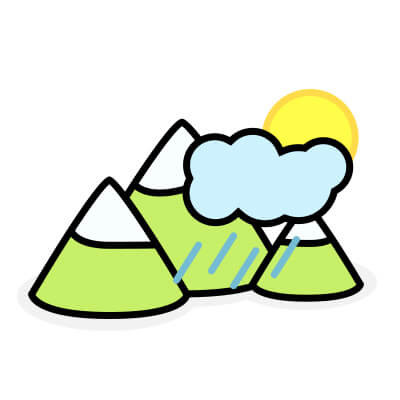 Icelandic weather is unpredictable.
The weather in Iceland is so diverse and random that it can be a pain to plan ahead. Some years we'll have great summers and mild winters with barely any snow. Other years we'll have terrible winters with blizzards, and the sun rarely makes an appearance.
Make sure to monitor websites such as vedur.is for forecasts and if there's chance of a blizzard or high wind speeds, then you might want to stay inside the city rather than venturing out into the wilds.
Blowing sand can be a pain for those driving rental cars during certain spring and summer months. March and April are the two sand-heaviest months of the year as the snow has recently thawed out at that time and the grass hasn't really grown enough to create any sort of barrier to keep the sand in place. This is very common when you drive the south coast and some highland roads.
Stay safe and be alert.
There's plenty of information and warnings out there for those with the smarts to look for them, but if there's one place you should be checking on regularly it's SafeTravel. It's a website managed by the Icelandic Association for Search and Rescue, with some great advice and information as well as live updates for weather and ground conditions throughout Iceland. Bookmark it and make sure to check regularly. It's better to be safe than sorry.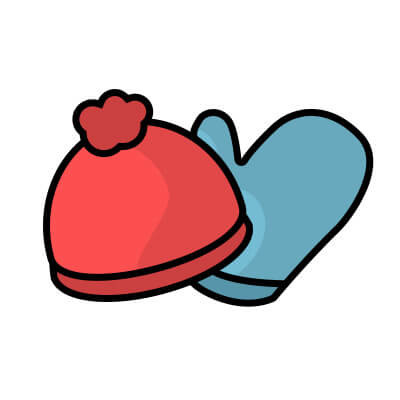 Hope for the best, dress for the worst.
The weather might be amazing and you might think you can do the whole golden circle in nothing but a tank top! But remember, this is Iceland, and Iceland is random. The weather can change from perfection to nightmare without transition. You're not gonna regret taking that wind jacket with you and not having to use it, but you'll regret not taking it and then needing it.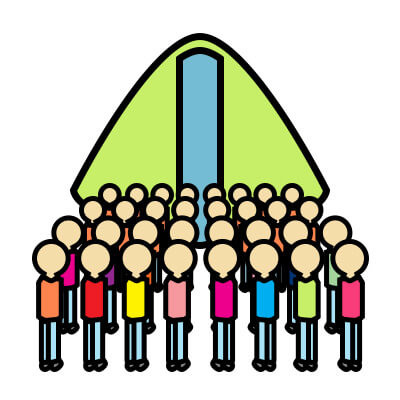 Tourist or traveller?
Some people are fine with crowds, and that's great! That means you can surf through the crowds in the Golden Circle or the Blue Lagoon without cursing under your breath. But, for those that prefer the calm setting of the unbeaten path there's plenty to see and plenty to do
Consider the following low-key places:
Seljavallalaug - An abandoned, heated pool nestled within a grassy mountain valley close to Skógar.
Dyrhólaey - A large rock on a little peninsula close to Reynisfjara. A truly awesome place to be.
Skaftafell National Park - It's a different experience to Þingvellir and offers visitors some beautiful hiking paths with great scenery and the majestic waterfall Svartifoss is very close.
Fjaðrárgljúfur - A really impressive canyon of green moss on the south coast, and one of the places featured in Justin Bieber's video "I'll Show You".
Highlands - If you have the 4x4 needed for it, you'll find the greatest adventures up in the Icelandic highlands. Just make sure to clear it with your car rental beforehand and get all of the insurances.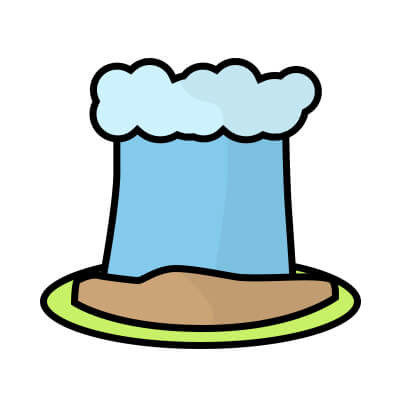 The Golden Circle is still worth it.
No matter your distaste for large crowds, you shouldn't let the Golden Circle pass you by. There's good reason for the crowds, as these places are really spectacular in every way, especially Þingvellir, which is a must-do in my opinion. Consider taking an intimate Golden Circle tour where you really get to know the people you're with and you get to experience more than just seeing the sights, such as knowledge, humour, culture and even Icelandic snacks.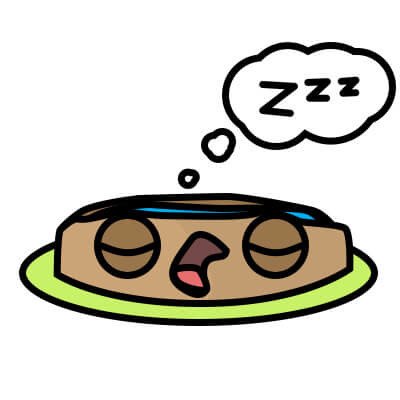 Geysir is sleeping.
We always talk about Geysir being one of the core attractions in the Golden Circle, and it is, but it's referring more to the Geysir geothermal area which consists of several geysers including the legendary Great Geysir, but also a slightly smaller geyser called Strokkur, which now serves as the main attraction in the area since Geysir has been slumbering for a while now. But he'll get back on his feet soon enough. He always does.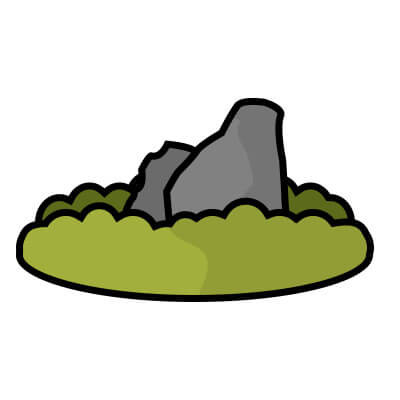 Take nothing but pictures, leave nothing but footprints (but not in the moss!)
"But, Runar*, you've got aluminum smelters, power plants and other industrial horrors intruding on Icelandic nature. How can nature be sacred to you?*"
Yes, yes, I know. But these are decisions made by corporate power figures and dubious politicians, much to the dismay of most Icelandic people. I for one would like to see all of our focus put on preserving nature and the beautiful tourism industry that has exploded in the country.
Our nature is sacred to us, the people, and as a guest in our country, we hope it will be sacred to you. "Take nothing but pictures. Leave nothing but footprints." This is the simplest, yet most important rule I can bestow upon you. Do not take souvenirs such as stones, sand and especially not moss. Clean up your trash and have it recycled and keep in mind that the only ones allowed to void their bowels in nature are the animals that call it home.
**Do not leave footprints on the moss.** The moss is delicate and certain types can take hundreds of years to grow back to their former beauty.
The Midnight Sun
The Midnight Sun is the period of the year when we experience 24 hours of sunlight. It usually happens around the summer solstice (June 21st), and it's a phenomenon that normally takes place north of the Arctic Circle or south of the Antarctic Circle, but as Iceland is so close to the Arctic Circle, we get to experience it here, and so do you!
Red skies are iconic of the Midnight Sun, and this phenomenon has contributed to some truly epic photographs.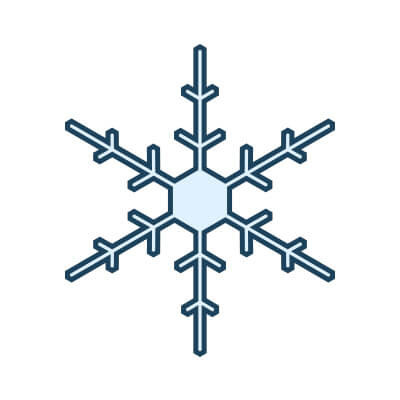 Consider winter over summer.
Or spring, or autumn... Just consider any month other than July or August. Sure, these months, also known as high season, usually come with great weather and the chance to catch the Midnight Sun, but the downsides are just so many compared to showing up during low season. Here are a few points on why winter is infinitely better than summer.
? Rental cars are cheaper.
For example, I took a look at a large 4x4 with 3 days in August selected and got a base price of ? 914. Then, looking at the same car with 3 days in December selected I got a base price of ? 286. The price during high season is over 3 times higher than the low season price.
? Accommodations are cheaper.
After picking out an establishment in Reykjavík on Booking.com at random, the price I got for 2 adults for 3 nights in August was ? 1.320 while the price for 3 nights in December would be ? 603. That's a huge difference!
? Lesser crowds, lesser lines.
You might even get away with entering the Blue Lagoon without waiting in line if you come at the right time. Fact is, an overwhelming majority comes to Iceland during high season which leaves the low season as the perfect time for those who might not enjoy the massive crowds and lines that come with the popular months. The greatest journey of your life is waiting for you in the Icelandic winter paradise.
? The Icelandic Winter Paradise is photogenic.
You think the Skógar waterfall looks majestic? You ain't seen nothing until you've seen it during winter, covered in snow and frost, like some fictional place in your favorite fantasy. Everything looks more regal and impressive when it's covered in snow. Plus, the majority of pictures of Iceland are taken during summer. Your winter art will be unique.
? Northern Lights, need I say more?
Perhaps the biggest pro to coming in winter is the chance to gaze up at the night sky and watch as the green lights of Lady Aurora dance across the sky in a spectacle that most people only dream about. Imagine yourself on the black sands of the south coast, with no man-made lights around for miles, only you and the Aurora Borealis. Dreamy, am I right?
Read More About the Northern Lights
---
Don't stop now, keep going!