In Iceland, rental cars become an integral part of the whole experience. It's not like in other countries where you could spend a week or two within the confines of a big city, keeping yourself busy with all the thousands of things to do.
Reykjavík is not a big city. It's cool, charming and beautiful on its own, but it's just not enough to keep you busy for a whole week or more, at least not when you have the most beautiful country in the world waiting beyond the city limits.
This is where the rental car comes in, it affords you the freedom to fully explore the land of fire and ice, to create memories that last until the final dust clears and to experience an adventure of a lifetime. Dramatic, I know. But, it's true.
But there are so many things to keep in mind if you plan to rent a car...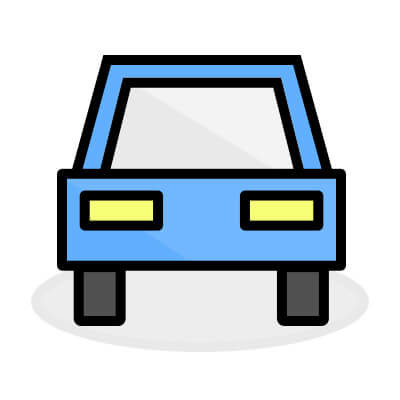 Rental cars may seem expensive, but they don't have to be.
Car rentals have different prices depending on the time of year. During high season, as in July and August, the prices might soar to double or triple what they are during the winter months.
Coming to Iceland during winter would afford you the chance to bare witness to the northern lights in all their wondrous glory, but if you do prefer the summer, then at least consider May or June over July and August. You'll find lower prices and you'll experience lesser crowds all across the country.
You Don't Need a 4x4.
A common misconception is the one where you absolutely need a 4x4 vehicle in order to experience Iceland. This couldn't be farther from the truth.
Of course, if you plan to venture into the Icelandic highlands then you'll need a 4x4, but the entire ring road, route 1, is accessible to smaller 2wd cars.
You'll also find that Iceland's most treasured attractions, such as Geysir, Gullfoss, Skógafoss, Jökulsárlón, Þingvellir, Fjaðrárgljúfur and so on, are also fully accessible to your cute little hatchback. Here you can find a good 4x4 guide.
During winter you might consider the 4x4, over the 2WD just for the peace of mind in case conditions are bad. Usually, the whole circle can be driven by a 2WD car during winter, but it doesn't hurt to be safe behind the high steering wheel of a Land Cruiser.
In the east, route 1 takes you over Öxi, which is a highland route from the south-east to Egilstaðir. It's a scenic route but it can be rough on your car. The road is gravel, filled with bumps and rocks.
I would much rather recommend taking the route through the fjords as detailed here. The eastern fjords are some of the most beautiful fjords in Iceland and it would be a shame to bypass them.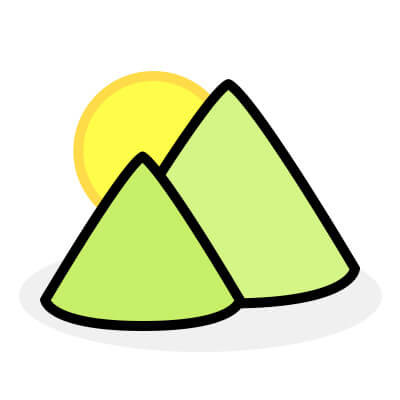 7 days can get you around Iceland, but 11 days lets you experience it.
The easiest way to ruin your experience is to give you too little time for something that requires more time.
Going around the entire island gives you the chance to see so- so- so much and you will find yourself stopping way more than you intended to.
7 days gives you the bare minimum while at least 11 days gets you the entire package, with plenty left to explore on your return trip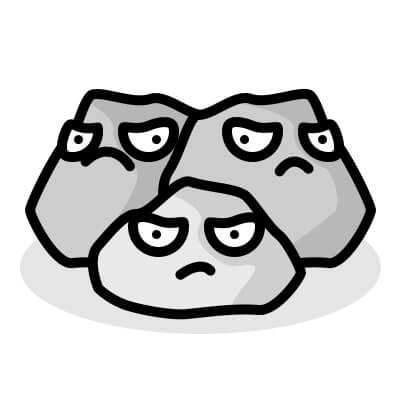 Prepare for the gravel.
Always, and I mean always, take the Gravel Protection in your rental car. There are so many gravel roads in Iceland, even the main road, route 1, is partially gravel.
There is a very good chance that you'll get barraged by gravel at some point in your journey. Don't make the mistake of forgoing the GP because you will regret it if you do.
If only for the peace of mind, the Gravel Protection is worth it. See here for more information about F-roads.
The Sand and Ash Damage Waiver depends entirely on where you intend to drive and during which part of the year. During winter, it's not as necessary, but during March and April, you should absolutely consider it, for good reason.
Read More about the Sand & Ash Protection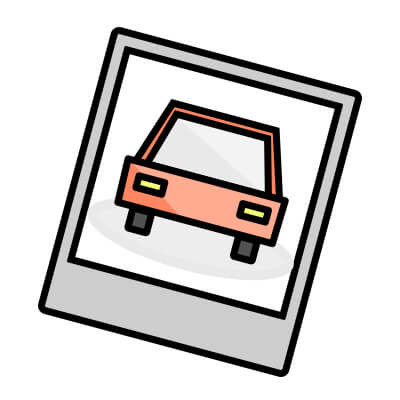 Be on the safe side, take some pictures of the car.
And encourage the rental agent to do the same. Make sure to photograph the entire car. The more, the better. There are few things worse than ending a great vacation with an insurance dispute.
Prevent this by going all out when you receive the car, photograph the car and make sure the agent is present when you do.
Also, don't skimp out on the insurances. They're there for a reason. Consider the Super Collision Damage Waiver to lower your own self-risk. Insure your rental car and in turn, insure your vacation from an unhappy ending. Make sure to keep up to date with essential information, [here is a more complete guide for car rental in Iceland.] (https://www.northbound.is/blog/371/car-rental-in-iceland-a-complete-guide)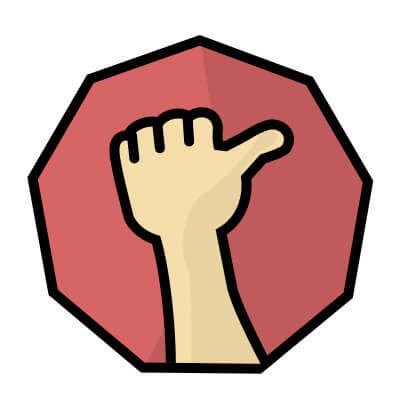 Pull over away from traffic.
You would think this to be common sense, but it is far too common to see tourists stop their cars in the middle of Route 1 to take pictures.
This is incredibly ignorant and creates an incredible risk for both you and other travellers.
Pull into a byroad or at least pull over to the side when you see something amazing you wish to photograph. We need to be safe out there, and this is one situation that has become dangerously frequent.
And watch out for sheep! There are 3 times as many sheep in Iceland than there are humans, so make sure you keep your eyes peeled because they do not realize the threat your car poses to them or their little lambs. Some rules in Iceland might be different from what you are used to, stay informed by reading this blog about road rules in Iceland.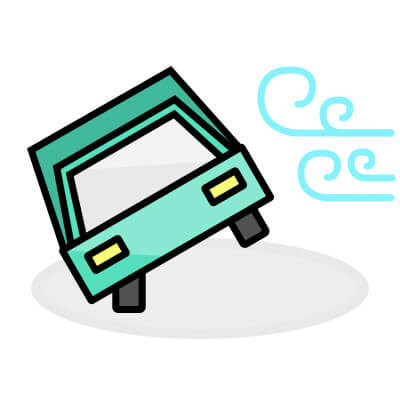 The wind can be a camper's worst nightmare.
This is one of the main reasons why traveling in a large camper during winter is usually a pretty bad idea.
They are large, clunky and perfect prey for the treacherous Icelandic winds. I'm not talking about the small 2 person campers.
You can drive those during winter as long as conditions are good and you've got a cabin heater. I'm referring more to the big motorhomes or RVs.
There have been many accidents involving motorhomes and the wind. Usually, because people always seem to underestimate the winds we've got here.
Park your car facing the wind to prevent the car door from being flung open.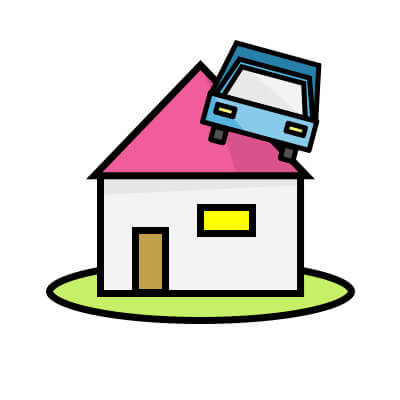 Don't be that guy. Don't intrude on others.
You see a farmhouse by the road with open pastures, perfect for a night's rest. You're considering driving your camper up to the farmhouse to camp for the night, right? Well, don't.
You can camp in the wild (only in the Westfjords) but use *common sense.
Don't park your camper blocking a road you think nobody is driving. Someone's gonna be driving that road at some point.
Don't camp near farms or houses or in areas that might intrude on others.
Don't empty your septic tank just anywhere.
There are several places around the country where you can empty your tank without causing a fuzz. N1 and Olís, two of the largest fueling chains in Iceland have several lavatory disposals around the country. Some campsites also offer the possibility of draining the tank.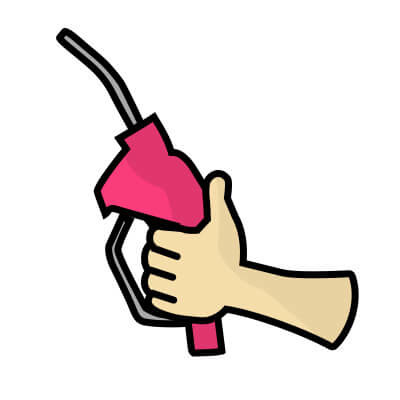 Don't use the fill-up option at fuel stations. Choose your amount.
When you use the fill-up option you are essentially granting the fuel company permission to put a hold to a certain amount of funds on your card. Say you pick the fill-up option but you then only put 7,000 ISK into the tank.
This means that the fuel station has a hold of 20,000 ISK so you now have 13,000 ISK on your card that you can't use for the next few hours. Of course, there's no risk to using the fill-up option.
The funds will find their way back to you. But, it can be unsettling if you have no idea what's going on.
The cheapest fuel can be found here. It's a list of the major fueling stations in Iceland with regularly updated prices.
Current fuel prices as of 13.11.2023:
Petrol - 329.8kr < 274.7kr
Diesel - 323.1kr < 277.7kr
But wait, there's more!