---
Reykjavík may not be the biggest city in the world. In fact, it's probably closer to being the smallest city in the world. But, that doesn't mean that it's boring! Quite the contrary. Reykjavík has this, almost magical, charm to it, with an intimate atmosphere that has people falling head over heels time after time.
In the United States, a place the scale of Reykjavík would be considered a town, and nothing more. But, little Reykjavík doesn't want to be considered a town. Little Reykjavík is the capital of Iceland, not the capital town, but the capital city. It's a town that wants to be a city but it fails on so many levels, and that's alright because the result is what creates the cool, charming, rustic atmosphere that embraces you as you walk through downtown.
You don't come to Reykjavík for big city life. You come to Reykjavík to experience Reykjavík, because there's nothing else like it.
![](https://res.cloudinary.com/car-rentals-is/image/upload/v1663680952/blog/119/f777813925453ebe3c7a9873aaec9351.jpg)
Keflavík Airport is the International Airport.
I don't care what it says on your plane ticket, you're not going to be landing in the middle of Reykjavík in your flight from Germany. Airlines put Reykjavík as the destination because 1. It's only a 30-minute drive from Keflavík, and 2. Who the f%&#$ knows what Keflavík is?
But, the fact is, the international airport, better known as Keflavík Airport, is located in the Reykjanes peninsula, roughly 40 kilometers away from Reykjavík City.
Arrive 2 hours before departure.
Don't make the plane wait for you. Make sure you're at the Keflavík Airport at least 2 hours before your flight back home. That'll leave you enough time for check-in, long security lines, duty-free browsing and grabbing that last drink at the bar.
So there's no airport in Reykjavík?
There is, but it's a domestic airport. You can hop on a winged metal tube and stand in the North, East or West parts of the country within the next 50 minutes.
You might think since the airport itself looks a bit like a homeless shelter, that perhaps the plane tickets might not be so expensive. Well, they are. They are only slightly cheaper than affordable international flight rates.
But, if the price doesn't bother you, they are convenient and hassle-free. There's no security lines or long waits. It's a similar feeling to waiting for the bus.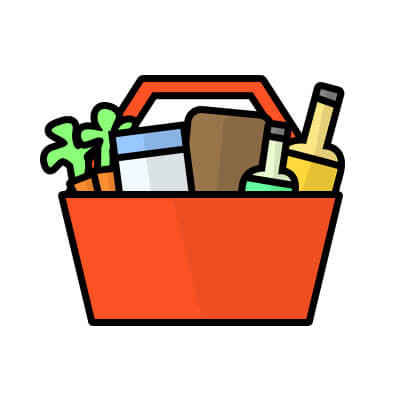 Discount Supermarkets
Everybody considers savings and budget, even the filthy rich at some point, or else I doubt they'd be filthy rich. Not considering the budget is just impractical and illogical. Doubly so in a country as expensive as Iceland.
Stock up on food and other necessities for your Icelandic journey in these shops, for the biggest savings.
Avoid the shop 10-11 unless you absolutely need it. Their prices are absurdly high, but they are open 24/7, so sometimes you don't really have another choice.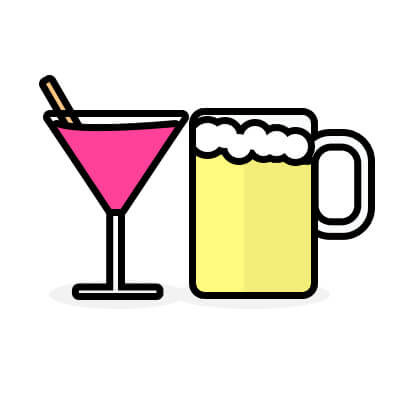 Reykjavík is the Party Capital of the Northern Hemisphere.
Most of the bars and clubs in Reykjavík are situated, quite conveniently, on or around the main street, Laugavegur. It's the busiest street during daylight and the busiest street at night. You'll find a whole plethora of different types of places and most of them are open until 4:00 AM.
Allow me to list a few of my favorites.
Kaldi Bar - The reason I love this bar is simply because they have one of my favorite beers, Kaldi, unfiltered on tap. If you haven't tried unfiltered beer, it's something you shouldn't let pass you by, and Kaldi is the perfect beer for it.
Skúli Craft Bar - If you're the standard lager type, then you might not enjoy this place as much as the rest of us, but if you like trying out new types of beer then this is the place to go.
Dillon Whiskey Bar - If you're craving for a glass of Laphroaig, Lagavulin, Glenfiddich or your favorite brand of Scotch, then this is the likeliest place to find it. An assortment of all types of whiskey, paired with live music, makes for one hell of an evening.
Slippbarinn - Best cocktails I've tried in Reykjavík. They're all highly unique and served in interesting, quirky containers. I recommend the Basil Gimlet.
Kiki Queer Bar - The best and only LGBT bar in Iceland. Kiki is open all night during weekends and has the atmosphere and music that will pull you with impressive, gravitational force to the dancefloor.
The quirkiest museum in the world is in Reykjavík.
It's called The Icelandic Phallological Museum and it houses an exhibit of over 200 penises and penile parts from various sources in the animal kingdom. And yes, there's even a human schlong. If you're staying in Reykjavík you have to check out the biggest collection of male reproductive organs in the world outside of the internet.
Read more about the Penis Museum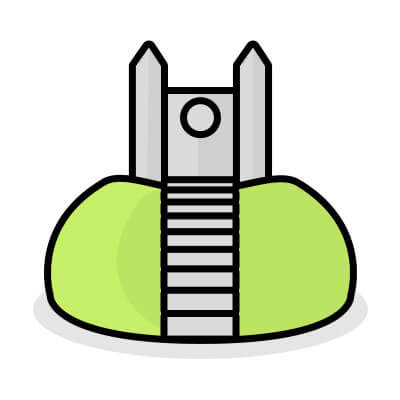 The Jewel of the North.
Reykjavík may be the only city in Iceland but up north, on the other side of all of those glaciers, highlands and volcanos, lies Akureyri, Jewel of the North. It carries a similar culture and atmosphere as you might experience in Reykjavík, and in a way, I've always considered it to be a miniature Reykjavík. But, since Reykjavík is already a miniature reykjavík, I guess Akureyri is the mini-mini Reykjavík.
It's an incredibly friendly town with a centralized downtown area with some restaurants, bars and clubs, and the people there speak with a different accent than other Icelanders, but it's really only noticeable to us other Icelanders.
If you enjoy skiing or snowboarding, then Akureyri in the winter gives you the chance to hit the hills of Mt. Hlíðarfjall, a fully equipped ski resort very close to town.
Akureyri is also known for hosting several festivals and events throughout the year, including the awesome AK Extreme, a snowboarding festival and competition that takes place in Mt. Hlíðarfjall and on a massive jump ramp built right in the middle of town.
Few places and events to check out in Akureyri.
Mt. Hlíðarfjall - One of the biggest and most popular ski resorts in Iceland, fully equipped with lifts, ramps, equipment rentals and of course a massive mountain to tame.
AK Extreme - The largest snowboarding festival in Iceland.
Iceland Summer Games - It was once called "Ein með öllu", which translates to "One with everything" in reference to the way most Icelanders prefer their hot dogs. The Iceland Summer Games are especially focused on all manner of sports, activities and family fun.
R5 - A hip little bar with the largest selection of local beer in the north.
Strikið - The best steak I've had in Akureyri. It's a bit upscale, but if you're not on a budget, it's worth the visit. They have seafood as well, even sushi.
Festivals throughout the year.
Iceland might be a small country, but there's always something happening in every corner of the country. Music festivals, concerts, country balls, fish festivals and so much more. Visit the Night of Lights in Keflavík or Culture Night in Reykjavík or even Þjóðhátíð in Westman Islands.
Read our Complete Guide to Festivals in Iceland
---
Don't stop me now, cause I'm having such a good time!