---
Iceland is an island in the middle of the Atlantic ocean, with its own currency the Króna, one city, one international airport, 130 volcanos, 320,000 inhabitants and 800,000 sheep. It's a strange place to some who arrive here, and you can bet your tushie that society and the customs found here might be a bit different to what you're used to.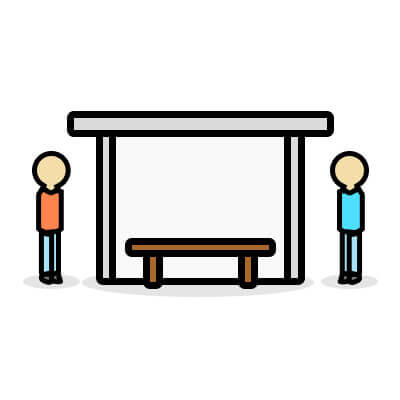 We may seem rude at first.
But, we don't mean to be. Of course, I don't wish to generalize but this is my perception of us, the Icelandic people. We are a slightly introverted nation by large. We go about our business, and aren't really into small-talk or displaying false interest to things we're really not interested in. For example, you might walk into an outlet store in the US and the staff there are quick to come up to you, chat you up and, in some cases, make you feel a bit uncomfortable. In Iceland, the staff bids you a good day and offers you assistance, but that's about it. There are exceptions, but this is generally how it is.
But! We are quick to open up if someone makes the first move. For example, if I'm extra friendly and I start initiating conversation with the store employee then we might really hit it off and talk for a while. Icelanders are especially open to chatting with foreigners, even more so than other Icelanders. But, you've got to make the first move.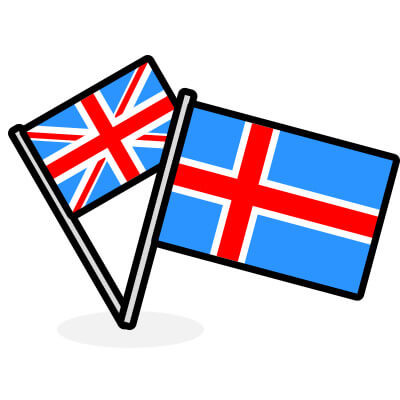 Everyone speaks English.
I remember the time when I worked in the duty-free. Every day someone would come up to me and start with the question: "Do you speak English?". I would always get a bit surprised when someone would ask me that. Of course, I spoke English. But, I know most people don't really realize that English is a secondary language in Iceland.
With the exception of infants and some senior citizens, it's safe to assume that every Icelander you meet speaks fluent English. So there's essentially nothing stopping you from initiating conversations and making new friends.
Stock up on alcohol at the airport.
The Duty-Free is the absolute cheapest place to purchase alcoholic beverages. The price difference in some cases can be extreme, especially with the hard stuff.
Tips on Shopping for Alcohol in Iceland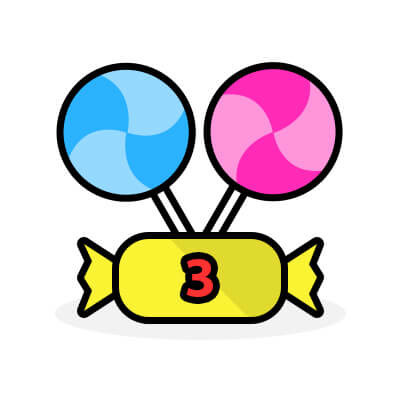 Icelandic sweets are real treats.
One thing I noticed while working at the Duty-Free was that people really seem to like Icelandic candy. Actually, it seems to be cases of extremes. Like, either you can't stand the sight of it or you love it so much that you find yourself stuffing your shopping cart with as much of it as you can bring on the plane.
Icelanders have a strange fascination with combining liquorice and chocolate. Personally, back in the days when I ate candy, I loved it. Loved it. Loved it. The thought of Djúpur, a chocolate-covered candy with a hard shell, makes my knees weak.
You've got to try the candy while you're here. You'll either hate it or you'll end up importing it by the ton into your own country. Here are a few of my all-time favorites:
Djúpur - Liquorice center, inside a chocolate ball, covered in a white, hard shell. Absolutely delicious and you can get 700g bags at the airport.
Appolo Reimar - These are liquorice laces, not unlike Twizzlers (except not red and not horrible). You can get them either plain liquorice, filled with a marzipan center or a pepper center, the newest addition.
Eitt Sett - Simple but effective. It's a chocolate strip with 4 or 5 tiles of chocolate and a liquorice strip placed on top. They're not stuck together so you can eat them separately, but that would be a terrible crime. They're meant to go together.
Þristur - Another chocolate & liquorice combo. You'll find these bars anywhere in Iceland. They are basically soft chocolate, covered with hard chocolate with little bits of liquorice inside, and they're yummy.
You can get most of the major Icelandic candies here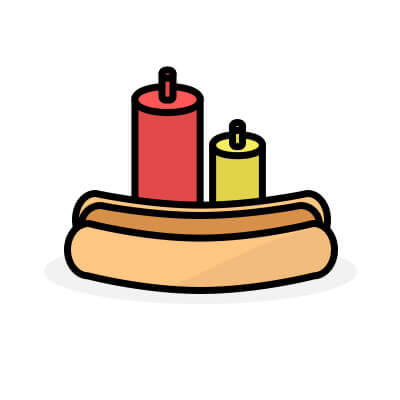 The Pylsa.
Another treat is the Icelandic hot dog. Considered by many, mainly me, to be the best hot dog the world has ever seen, the Icelandic Pylsa is pure joy in a bun. The most popular place in town to get the Icelandic Pylsa would be the Bæjarins Beztu hot dog stand in downtown Reykjavík. But, there's usually a pretty heavy line and you can get the same experience at pretty much any other hot dog stand in Reykjavík, as long as the hot dogs are from the manufacturer SS Pylsur.
Where to get authentic Icelandic food.
Perhaps you're not in Iceland to experience hot dogs. Maybe you're looking for something more traditional, something more Icelandic, something to tell your friends about back home. Here's a list of a few places that serve fresh Icelandic fish and other traditional delicacies.
Kaffi Duus - A big restaurant overlooking the marina in Keflavík, only about 5 minutes from the international airport. It has a wide variety of seafood, meat dishes and the best lobster soup in town. Currently #1 on Tripadvisor for Keflavík.
Tapasbarinn - A tapas bar in Reykjavik, serving nearly ever delight you might find in the ocean as well as some delicacies from the turf. The menu includes arctic char, tuna, lobster, puffin, octopus as well as different types of shellfish, and more!
Íslenski Barinn - Lovely place in the center of Reykjavík, serving traditional meat soup, fermented shark, fin whale and even different variations of the Pylsa, such as lobster dog, lamb dog and salmon dog.
The Iceland Taste Challenge.
IcelandTasteChallenge
Consider yourself challenged, traveler!
We have compiled a list of traditional food that we'd like you to seek out and try out while you're in Iceland. We challenge you to complete this list and post the pictures or videos on Facebook or Instagram with the hashtag: #IcelandTasteChallenge
Taste Test 1: Íslenskt Hangikjöt (Icelandic Hanged & Smoked Lamb).
Available at: All supermarkets.
Taste Test 2: Íslensk Kjötsúpa (Icelandic Meat Soup).
Available at: Íslenski Barinn, Café Loki, Fjörukráin.
Taste Test 3: Hákarl (Fermented Shark).
Available at: Íslenski Barinn, Kaffi Duus, Café Loki.
Taste Test 4: Súrir Hrútspungar (Sour Ram's Testicles).
Available at: Some major supermarkets.
Taste test 5: Lundi (Puffin).
Available at: Íslenski Barinn
Taste test 6: Svið (Sheep's head)
Available at: Some major supermarkets.
You won't find McDonald's in Iceland.
Or Burger King, for that matter, but we do have something similar. It's called Metro and it's the closest thing you can find to the big burger chains while you're here. They've got the tiny burgers, the skinny french fries and the ingredients are mostly Icelandic, which I am personally more comfortable eating.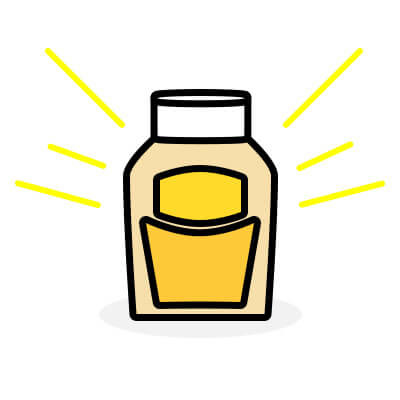 The almighty Kokteilsósa.
The worst thing about traveling abroad for me is that I can never get Kokteilsósa with my french fries. It's basically a sauce with mayonnaise and ketchup as the main ingredients, and I really can't eat french fries without it. Same goes for a lot of Icelanders. You should try it!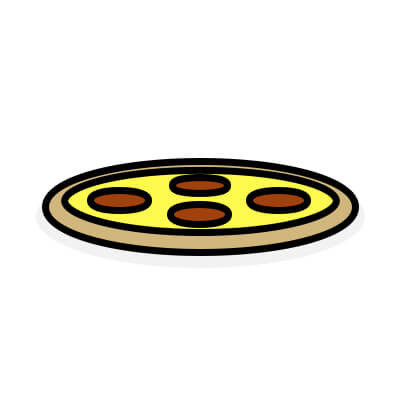 Best pizza in Reykjavík.
I can't talk about food without mentioning pizza. I've traveled across the world and I always make sure to try the pizza wherever I go, but I always come to the same conclusion; the best pizza can be found in Reykjavík.
A few places I would recommend trying:
Eldsmiðjan - Thin, Italian-style pizza. Drizzle some garlic oil on top and you're in heaven.
Fernando's Pizza - The best pizza found in Keflavík. Only 5 minutes from the airport. The service is a little slow and the prices quite high but the pizza is as close to perfection as it gets. Try the Strombolli.
The Deli - A great place to go after a night on the town. They sell the pizza by the slice, all ready in a glass case for you to pick out from. The slices are thin, but big, so one is enough to keep you good until you wake up hungover. But, the pizza is so good, so maybe take two.
Where to get vegan food in Reykjavík?
Being vegan is easy in Reykjavík. A lot of restaurants have vegan options on their menu and several restaurants have menus dedicated to the lifestyle.
A few restaurants with vegan options:
Gló - Vegan selection includes raw pizza, Thai vegetable soup and veggie stew with tofu.
Perlan - They serve a delicious vegan nut steak as well as a vegan salad on the starters menu. If you go there, make sure you head to the roof to enjoy the amazing view over Reykjavík.
Thanks for reading!
This guide will be regularly updated with information, so check back often!
---
You're all done! Ready for Iceland!
What's that? You want to read it again?