More than 25 suggestions for the best things to do while you're in Iceland. Whether you intend to stay in Reykjavik City, rent a car and hit the road or take regular day tours and busses from the comfort of your hotel, you'll find some great suggestions below.
Tap any of the suggestions below to find more information on each subject.
Experience the City of Reykjavik
The biggest little city in the whole wide world.
It's the world's most northern capital city, settled by a Norwegian fugitive around the year 870 and has a lowly population of little less than 125.000.
The name translates to Smoky Bay due to the geothermal hot springs found in the region around it and it's the current home to the world's oldest extant parliament. Reykjavik is a hip, cultural and open-minded city, with most of its hot spots and people centered in and around the main street of Laugavegur, close to the harbor.
Reykjavik may not be the destination that comes to mind when thinking of culinary capitals around the world but, alas, you'll be surprised to find that the tiny northern city plays host to a varied collection of truly remarkable restaurants, speakeasies, bars and, some pretty unique food tours.
You'll find restaurants ranging from Japanese & South American Hybrids, Gourmet Grill Cellars, World Famous Burger Joints, to Presidential Hot Dog Stands.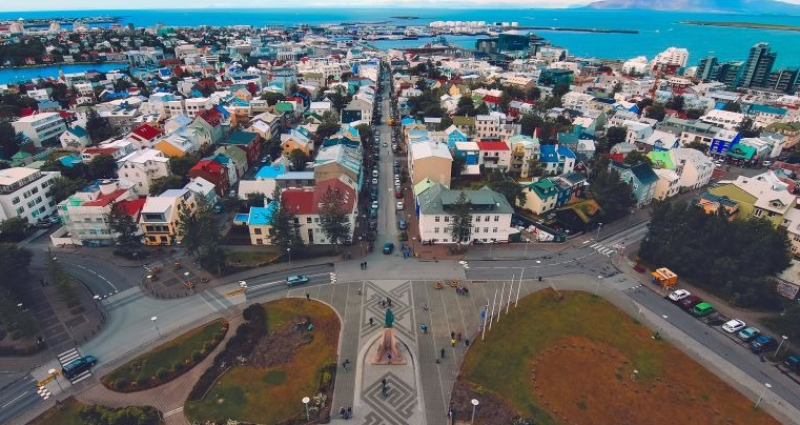 Unlike many larger cities, Reykjavik affords you the option of getting brunch, going shopping, visiting a church or a museum, engaging in fine dining, feeding ducks, singing karaoke and going clubbing, all within a 1-mile radius. You'll find it all on or around Laugavegur.
Other things to do in Reykjavik may include bar-crawling, visiting the Kolaportid flea market, seeing an orchestra at Harpa, visiting Yoko Ono's Peace Tower, visit the world's only penis museum, engage in some world-class dining, or grab a simple but legendary hot dog.
See the Northern Lights
The night lights that provide Icelanders with warmth and comfort during winter.
I think most would agree, the elusive northern lights are no doubt the best part of visiting Iceland during winter. They can be so hugely impressive that they are in fact the main attraction and reason for people who visit Iceland despite the freezing cold.
The Aurora Borealis is a stunning phenomenon that can usually only been seen in the northern regions of the world, with Iceland being one of the more accessible places.
Read more about the Northern Lights in Iceland.
Visit a Waterfall
Iceland is home to a plethora of different and unique waterfalls.
Waterfalls can be found everywhere in the world, but seeing them in person usually requires trekking miles from the nearest road. This is what makes Iceland special.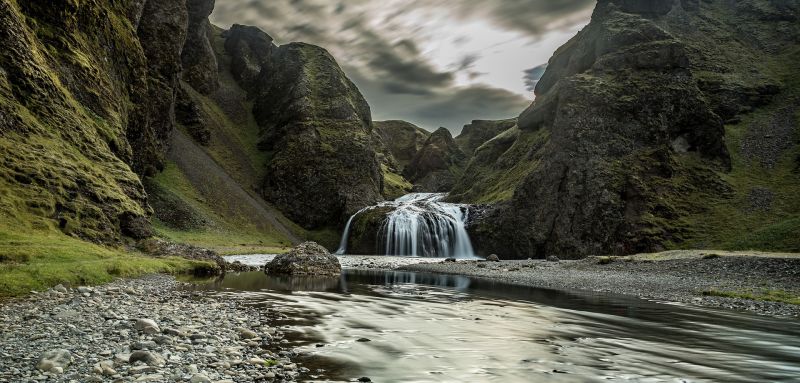 The ring road that leads around the island provides easy access to most of the country's 10,000 waterfalls, including Gullfoss, Godafoss, Skogafoss and Dettifoss, Europe's most powerful waterfall.
Many of the larger waterfalls are located on the southwest part of Iceland, including Glymur, Gullfoss, Seljalandsfoss, and Skogafoss.
On the south coast you'll find Svartifoss, in the east there's Hengifoss, the north is home to Godafoss and the Westfjords have hidden away the thundering Dynjandi, which requires a bit of a trek.
Explore the Highlands
F-roads and untamed wilderness await in the middle of the island.
The highlands are some of Iceland's best-kept secrets, a vast landscape of untouched nature and void of any human influence.
The highlands are especially popular with the more adventurous sorts, those who prefer going off the beaten path and away from the crowds. Up there, you can come across waterfalls, dormant volcanoes and geothermal areas, all without the crowds of the usual places.
In order to get there, you'll need a sturdy 4x4 that can traverse the rocky F-roads and potential rivers.
The only way to the highlands is a series of F-roads, marked with an F in front of the numeric designation, like F35. These roads are wildly varied and can be complicated to travel, so thorough research and preparation are absolutely necessary.
Read more about the Icelandic F-roads.
Experience a Black Sand Beach
With smooth black sand, unlike any typical beach.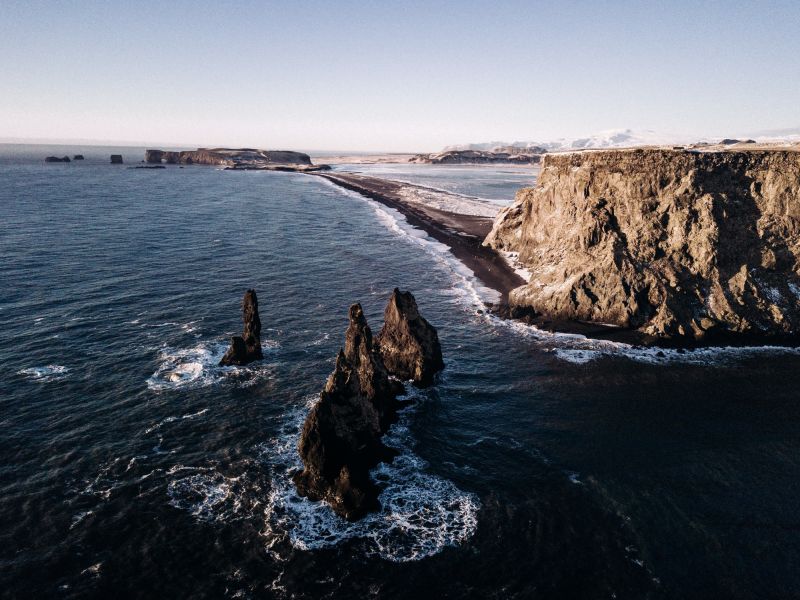 You won't find any yellow, sunswept beaches in Iceland, except perhaps the man-made Nautholmsvik on a hot summer day, but you will find vast beaches of fine black sand, as beautiful as they are treacherous.
Reynisfjara is the most popular one, but also one of the more dangerous. The beach is huge and stretches along the coast, with basalt rock formations and caves to be found on its east end. However, Reynisfjara has unfortunately claimed the lives of several travelers who underestimated the waves and got too close.
Soak in the Blue Lagoon
A geothermal jewel within the Reykjanes peninsula.
Named by National Geographic as one of the 25 Wonders of the World, the Blue Lagoon is an iconic destination any part of the year. You could call it the Eiffel Tower of Iceland. It's a popular destination for anyone that visits Iceland, even celebrities the likes of Tom Cruise, Chris Hemsworth, Anne Hathaway and many more.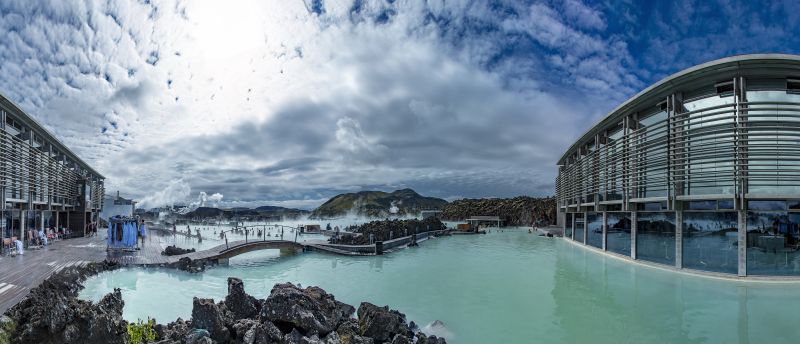 The Blue Lagoon offers three options for entry:
• Comfort: The most basic and affordable option, comes with a silica mud mask, towel and a drink of your choice at the Lagoon bar.
• Premium: Everything comfort gets you, as well as a bathrobe, slippers, an additional facial mask, and sparkling wine if you choose to dine at the Lava restaurant.
• Retreat Spa: 4-hour access to the retreat spa & lounge, private changing room, the Blue Lagoon Ritual wellness package, private indoor lagoon, skin care amenities and the option to dine at the restaurant in your robe and slippers. This is the most expensive option, often 5-7 times more expensive than the Comfort admission.
It may be expensive but nonetheless, whether for the skincare properties, in-water massage treatments, photo opportunities or just the bragging rights, the Blue Lagoon is a destination no traveler to Iceland should let slip by. If you don't want to shell out for the entrance fee, there are fairly cheap sightseeing tickets for those who just want to go have a look without entering the water.
How much does the Blue Lagoon cost?
For adults, the prices can range from €50 to €85 depending on the date, time of day, and how booked up the Lagoon is for that day. Book well ahead of time for the best prices.
Become a Viking
Eat, drink and do battle like the warriors of old Iceland.
When you're traveling to the only country on earth that still speaks the language of the Vikings, you kinda have to partake in some Viking culture and activities. Such as...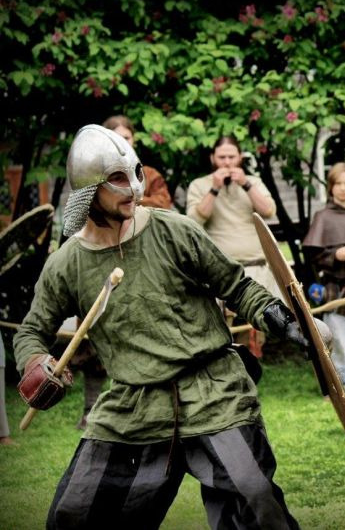 The Viking Festival in Hafnarfjordur
An annual celebration that takes place in June in the town of Hafnarfjordur, in the greater capital area, the Viking Festival draws Viking enthusiasts from all over the country. Step into the Viking era and witness people feasting, fighting, throwing axes or trading wares all in the style of true Vikings.
The Viking Festival Ingolfshatid
Another, slightly newer festival that takes place in Reykjavik in July, Ingolfshatid celebrates the life and death of Ingolfur Arnarsson, the Viking recognized as the first permanent settler in Iceland. The festival does not have a fixed location and has been hosted in both Hljómskalagardur Park and Austurvollur Park in the past.
Get Your Very Own Viking Portrait
Located at Laugavegur 11, right in the center of Reykjavik, Mink Viking Portrait Studio offers professional quality photography sessions with you adorned in all the Viking garments and weaponry you can fit on. If you want photographic evidence that you went to Iceland to become a Viking, a visit to Mink Studio is all you'll need.
Medieval Days in Gásir
Up north, near the town of Akureyri, yet another Viking Festival takes place every year in July. You'll see all the things you may expect from any of the other Viking Festivals, but being in a remote location like Gásir just gives the whole ordeal that bit of authenticity.
Hike an Icelandic Mountain
Challenge yourself and view Iceland from the highest point.
Iceland is an incredibly mountainous country, with numerous hiking opportunities for athletic travelers, both seasoned or not.
Mt. Esja
The most popular hiking destination within the capital area, Esja's peak can be seen as far as from Keflavik Airport, as you disembark your plane. To get there, you'll need to drive north through the city, until you reach the foothills right outside the town of Mosfellsbaer. The hike itself can take anywhere between 2-3 hours depending on your experience, and even less if you settle for a half-way hike.
Mt. Keilir
Another mountain in the capital area, Keilir can appear quite prominent to travelers driving the Reykjanes Highway that leads from Keflavik Airport into the city. Keilir is the cone-shaped mountain, visible most of the way on your right. It's a steeper hike than Mt. Esja, but considerably quicker and can be accomplished in under an hour by an experienced hiker.
Under normal conditions, the hike can take 2-3 hours, if you include the hike through the lava field from your transportation. Once on top, you'll be presented with a 360 degrees view over the Reykjanes Peninsula, which can quite literally take your breath away.
Laugavegur (Landmannalaugar & Thorsmork)
When people think of hiking in Iceland, Laugavegur usually comes to mind, and we don't mean the shopping street in Reykjavik. This hiking trail is 54 kilometers long and takes about 4 days to complete. It runs from Landmannalaugar all the way to Thorsmork. If you are a seasoned hiker in search of your next quarry, then Laugavegur is the ultimate hiking journey in Iceland. It will present you with sights that truly represent Icelandic landscape, such as vast untouched obsidian fields, black sand deserts, natural hot springs, clear-blue lakes, and stunning rhyolite mountains.
Once in Thorsmork, you'll have the choice to hike the various trails there or to continue on over Fimmvorduhals to the Skogar area on the south coast, a choice that will add roughly 25 kilometers to your journey.
For more hiking tips read our Ultimate Iceland Hiking Guide.
Read more about hiking opportunities in the Icelandic Highlands.
Go Birdwatching
Puffins, puffins, puffins and some more puffins.
For the bird enthusiast, Iceland is an unmatched contender for the ideal birdwatching trip.
With over 350 different species, 80% of which are permanent residents, the small island has become a modern hot spot for avifaunal photography and birdwatching in general. The two most iconic birds found here are the Gyrfalcon, the largest of the falcon species, and the considerably less menacing Puffin, who has become somewhat of a symbol of the Icelandic tourism industry in recent years.
The Best Locations for Birdwatching in Iceland
Reykjanes
You don't have to travel far for some great birdwatching locations as Reykjanes, the home region of Keflavik Airport, has some excellent spots to catch glimpses of the winged critters. Gardur, Sandgerdi and the small village of Hafnir are the three small villages you'll want to head for. By the shore and close to the lighthouse, in Gardur you'll find birds such as Ptarmigans, Longspurs, Merlins and even Gyrfalcons.
Between Sandgerdi and Gardur rest a few ponds, small and large, that are frequented by breeding ducks and geese. So you might wanna pull over for a bit on your way to Sandgerdi.
In recent years there have also been frequent sightings of vagrants like Lesser Yellowlegs, Green Sandpipers and Bonaparte's Gulls. By the Sandgerdi harbor, near the pipes, you might see Sanderlings, Dunlins, Ringed and Golden Plovers, Turnstones and other waders, attracted by the pieces of fish that run into the water from the local fish factory.
Hafnarberg
Another location in Reykjanes, located on the western part of the peninsula, near the village of Hafnir. The area is quite beautiful, accented by multiple rock mounds known as Vörður, stacked together and used as guiding markers in days past. In Hafnarberg you can see breeding birds such as Northern Fulmars, Black-legged Kittiwakes, Common Guillemot, Brunnich's Guillemot, Razorbill, and even Atlantic Puffins.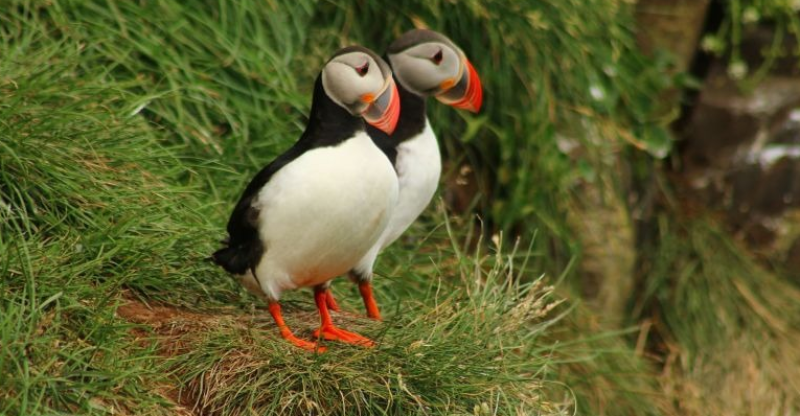 Hornstrandir Nature Reserve
A nature lover's paradise, Hornstrandir is a vast and unpopulated peninsula in the Westfjords of Iceland. Home to Iceland's largest population of native Arctic Foxes, Hornstrandir is also the playing field for several species of birdlife.
Látrabjarg
One of the most popular birdwatching locations in Iceland, Látrabjarg is the most western part of Iceland, located on the Westfjords. As Europe's largest bird cliff, the location is home to millions of birds of various species like Skuas, Guillemots, Razorbills, Arctic Terns and of course, Puffins.
Find a Geothermal Hot Spring
Bathe in water heated by mother nature.
One of the key traits of Iceland is the vast geothermal energy that stirs beneath our ground, powering our homes and allowing us to, easily and affordably, heat up swimming pools and hot tubs.
In each and every town you will pass through, no matter the size, there is a good chance you'll find a geothermal pool and some hot tubs in the town, open to the public, for a modest entrance fee. So, make sure to look around in every village.
The Best Hot Springs in Iceland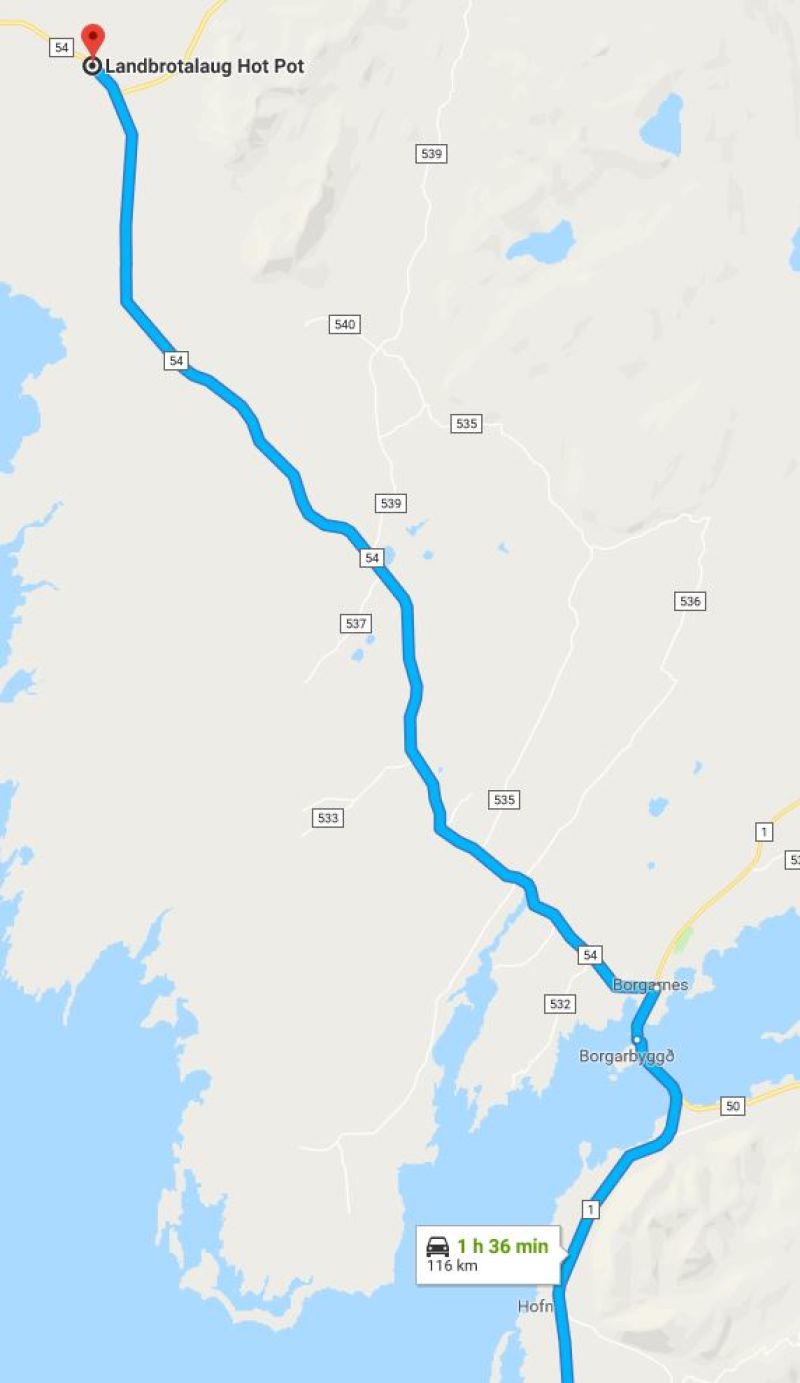 The Location of Landbrotalaug
Landbrotalaug
Located roughly an hour and a half out of Reykjavik, Landbrotalaug lies to the north of Borgarnes, at the entrance to the Snaefellsnes Peninsula. To get there you'll need to drive route 1 north until you find route 54, Snaefellsnesvegur on your left. Take the turn and route 54 should take you all the way to the spring. Here's a Google Maps link to help you navigate.
It's a natural attraction, with no entrance fee, but if you wanna take a dip, it's advised to go during the early morning or late afternoon for the least amount traffic.
The Secret Lagoon
The oldest swimming pool in Iceland, Hveraholmi, or the Secret Lagoon as it's been called, has become an iconic attraction in Iceland, even considered by some to be an essential part of the Golden Circle route. The pool's temperature is a very comfortable 38-40° Celsius and is safe for visitors of all ages. To get to the Secret Lagoon, you'll need to drive route 1 west, along the south coast for a little bit and then take a left at route 30. This road will take you all the way to the town of Flúðir, where you'll see signs that will point you to the Secret Lagoon.
Here's a Google Maps link for you, to be sure you find it.
The entrance fee as of 2019 is 3,000 ISK per person, but free for 14-year-olds and younger.
Hrunalaug
Close to the Secret Lagoon, you'll find the natural geothermal area Hrunalaug, which in our mind is the true Secret Lagoon these days. Hrunalaug is a delicate area, so tread lightly and make sure you don't leave any trash.
Here's a Google Maps link that will lead you there.
Lake Myvatn Nature Baths
This is the most popular alternative to the Blue Lagoon. If you don't mind the drive up north, then Lake Myvatn can give you all the good things that the Blue Lagoon promises including steam baths, a warm relaxing lagoon, a volcanic-themed restaurant, and boundless nature all around.
An added benefit is that the Nature Baths will most likely be a bit less crowded than its popular big southern brother, so enjoy that while you can.
Seljavallalaug
Once upon a time, this abandoned little geothermal gem used to actually be a secret spot to go to for a swim with no people around. However, in recent years, Seljavallalaug has become frequented by as many as 300 people every day, so you might not want to do any skinny dipping.
Fortunately, there's changing rooms next to the pool which can be utilized but don't expect hot showers or soap as this place is completely abandoned.
Drink Beer
Enjoy the thriving craft beer scene of Iceland.
Despite the fact that beer was illegal in Iceland from 1915 until 1989, Icelanders are a nation of beer-lovers. Iceland has some of the highest production of microbrews per capita in the world, and you'll find no shortages of microbreweries wherever you go.
Beer Things To Do in Iceland
Go along with Jessica O'Neill, curator of @LondonCraftBeer, and take the Ultimate Bar Crawl through Reykjavík.
Visit one of the numerous breweries that Iceland is home to and take an educational, delicious and intoxicating tour of the brewing process.
Whatever you decide to do, just do it responsibly.
Climb a Glacier
An otherworldly experience awaits atop these frozen landscapes.
Approximately 11% of Iceland is covered by glaciers, but this number is steadily declining at an increasingly faster rate.
The current generations might quite likely be the last ones to have the opportunity to step foot on a glacier, so don't squander that opportunity.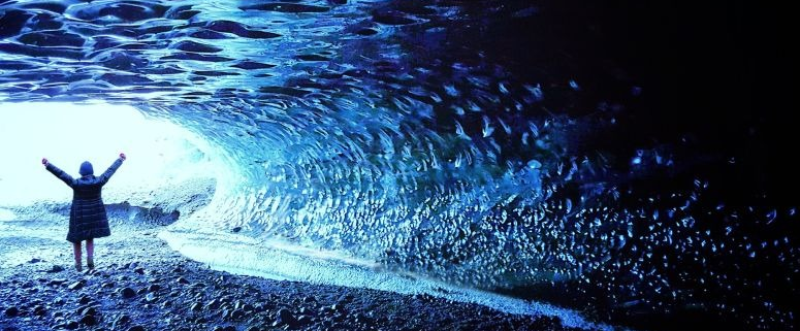 In what manner you do your glacial expedition depends on the time of year you're traveling and what you wish to do. You could do some hiking up to the glacier to enjoy the view, ice-climb, go snowmobiling, go deep inside a man-made tunnel in Langjokull glacier or, during winter, you could even visit some of the natural forming ice caves on Sólheimajokull or Skaftafellsjokull.
Visit an Icelandic Island that isn't Iceland
An island in Iceland but not Iceland the island.
Iceland has approximately 35 islands, some of whom are further out to sea while others are nestled comfortably in the vast fjords around the island. Technically a very young landscape, Iceland has not yet had the time to develop a vast network of islands like some of the other Nordic countries. Of the 35 islands, only a handful are truly worth mentioning, such as...
Grimsey
Inhabited by a small community of about 90 fishermen and people in the tourism industry, Grimsey is the only part of Iceland that crosses over the arctic circle. A popular draw to the island is the fact that you can hop over the arctic circle line, or stand in both places at once.
Videy
Home to Yoko Ono's Imagine Peace Tower, Videy can be accessed by a quick ferry ride from the Reykjavik harbor. The tower is lit up every year on John Lennon's birthday and stays lit until December 8th, on the anniversary of his death.
Hrisey
Technically a part of the Akureyri municipality in north Iceland, Hrisey is home to a population of about 150 people. There is a rich fishing industry on the island and with the total absence of any natural predators, Hrisey has become a paradise for the Icelandic birdlife.
Surtsey
Named for Surtr, the giant from Norse mythology that heralds the events of Ragnarok, Surtsey was formed between 1963 and 1967 during an underwater volcanic eruption. It reached the surface and became an island in 1967, but has continuously diminished since then and is expected to stay above the surface only for about 100 more years.
Note: Surtsey is not accessible and is on this list merely as an honorable mention.
Heimaey
The largest island in the Westman Islands archipelago, Heimaey actually has a sizeable colony of inhabitants. The name translates to Home Island and can be accessed by the regular ferry Herjólfur or by airplane.
In 1973, Heimaey experienced a rude awakening as a volcanic eruption began from the nearby Eldfell volcano, forcing some 5,000 inhabitants to evacuate the island in the middle of the night using the harbor's fleet of fishing vessels.
Today, Heimaey is a thriving community with a vibrant fishing industry, tourism, restaurants, spelunking and one of Iceland's best destinations to go see puffins.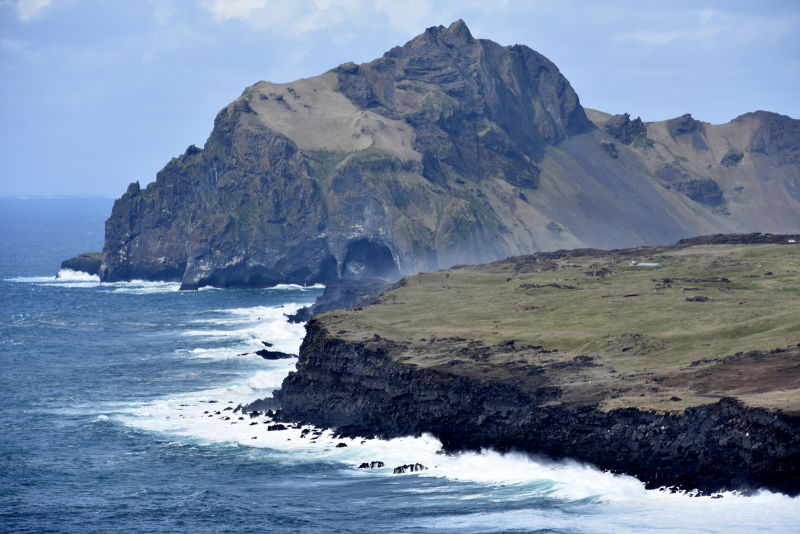 Vigur
The island of Vigur is one of the top attractions for travelers making their way into the Icelandic Westfjords. It's famous for a post office that claims to be Europe's smallest, a friendly farmer that offers caked and waffles and some eider ducks that are quite unafraid of humans.
Lundey
The name, meaning Puffin Island, should give you some clue to why this island is so popular. Lundey is close to Reykjavik and while you are not able to go there and walk around, you could take a boat tour from the city and see the puffin colonies from the sea if the boat gets close enough.
Flatey
This charming little agricultural island in the fjord of Breiðafjörður has a seasonal population that lives there mostly only during summer. In the winter, the population goes down to a total of five people. A ferry goes to Flatey twice a day during summer from Stykkishólmur and Brjánslækur.
Swim in a Geothermal Pool
One of Iceland's favorite pastimes would no doubt be hitting the swimming pools that litter the country. The pools are all geothermal, making it less expensive to heat up. As a result, nearly every town or village in Iceland has a pool of its own.
Some of the more popular pools include:
Laugardalslaug
An Olympic-sized swimming pool in the heart of Reykjavik, Laugardalslaug is Iceland's largest swimming pool. Facilities include a 50m outdoor pool, outdoor children's pool, paddling pool, two waterslides, plenty of hot tubs, steam bath, volleyball court, free wifi, a Wipeout course, cold pot, and even a mini-golf course.
Price as of 2019: 1,000 ISK per adult, 160 ISK for children 6-17 and free for children 0-5.
Vesturbæjarlaug
Vesturbæjarlaug is a little closer to downtown Reykjavik and is favored by the locals of Reykjavik. The facilities include a sauna, steam bath, hot tubs, children's pool, a cold tub, and a 25m outdoor pool.
Price as of 2019: 1,000 ISK per adult, 160 ISK for children 6-17 and free for children 0-5.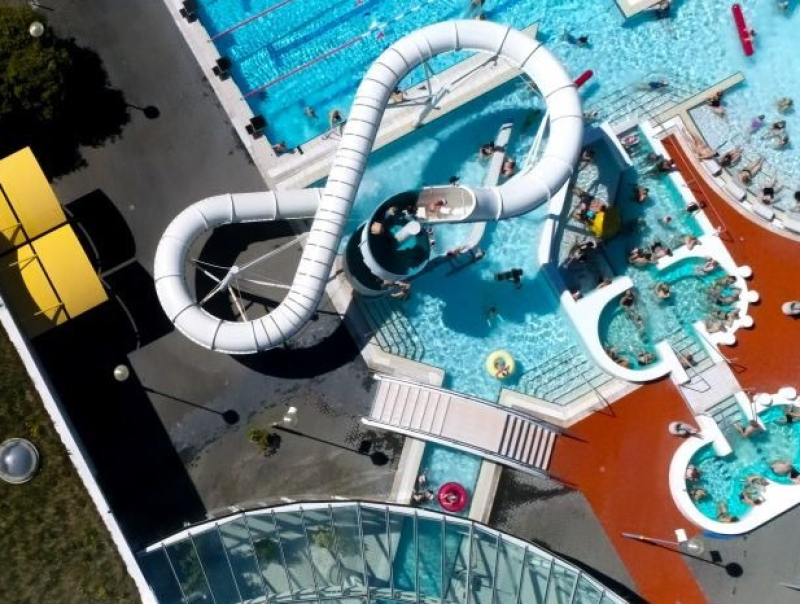 Árbæjarlaug
One of the newer pools in Reykjavik, Arbæjarlaug is a modern, fully-equipped swimming pool with facilities such as wading pool, volleyball court, steam bath, hot tubs, children's slide, full-sized slide, indoor pool, and a 25m outdoor pool.
Price as of 2019: 1,000 ISK per adult, 160 ISK for children 6-17 and free for children 0-5.
Vatnaveröld (Water World)
Located in Keflavík, about 5 minutes from the airport, Water World has a full-sized slide, steam baths, numerous hot tubs, wading pool, indoor children's playground, 25m outdoor pool, and a 50m indoor pool.
Price as of 2019: 900 ISK per adult, 150 ISK for children 10-15 and free for children 0-10.
Sundlaug Akureyrar
The largest pool in the north of Iceland, Sundlaug Akureyrar has 3 water slides (including Iceland's longest), numerous hot tubs, wading pool, indoor pool, and steam baths.
Price: 1,000 ISK per adult, 250 ISK for children 6-17 and free for children 0-5.
Visit a Volcano
Just don't turn any of them on.
You've probably heard of the Eyjafjallajokull volcanic eruption that rocked the global news back in 2010, but did you know that Iceland has over 130 volcanoes, 30 of which are active? Some of these volcanoes are buried by glaciers or otherwise inaccessible, but there are a few you might just catch a glimpse of.
Hekla
One of Iceland's most active volcanoes, Hekla has produced a greater lava flow than any other volcano in Iceland. In fact, Hekla's lava flow is responsible for approximately 10% of Iceland's landmass. The last time Hekla erupted was in 2010 and, while it only lasted approximately 2 weeks, it showed that Hekla was capable of what is known as a pyroclastic flow, a particularly dangerous lava flow that moves at great speed and can carry hot gas that can burn at 1,000° Celsius.
Hekla is relatively safe to travel to and is reachable by way of road 26 and Landmannaleið. You will need a large 4x4 to travel there safely.
Lakagigar
The Craters of Laki had their last eruption back in 1784, erupting over an eight-month period, along with the neighboring volcano Grímsvötn. The eruption was one of the most devastating in Iceland's history, causing the death of over 50% of Iceland's livestock and 20% of Iceland's human population due to the resulting famine.
Lakagígar can be seen by driving the highland road F-206 and will require a long hike so be warned. Also, please note that F206 can only be driven in a large 4x4 vehicle as there are deep rivers you will need to cross.
Katla
Normally erupting at 20-90 year intervals, Katla is long overdue for an eruption. One of the largest of Iceland's active volcanoes, the eruption from Katla's caldera could produce an even greater plume of ash than Eyjafjallajokull produced in 2010. Katla is covered by the glacier Myrdalsjokull, but travelers are able to hike up to the glacier for a variety of tours such as snowmobiling or ice caving.
Eyjafjallajokull
Most people may have a hard time pronouncing the name, but Eyjafjallajokull should be fresh in the memory of most people, especially those whose travel plans were affected by the sudden eruption. It caused a global air traffic crisis when hundreds of flights all over the world were grounded, forcing thousands of travelers to cancel their travel plans.
For the hiking enthusiasts, one of Iceland's most popular routes Laugavegur involves a trip to Fimmvorduhals, the precursor volcano close to Eyjafjallajokull.
Go See a Whale
Make friends and say hi in whale-speak.
The shores of Iceland are blessed by the presence of a plethora of different species of whale, which has given life to a bustling industry of whale watching tours and museums. Some whale-themed activities might include:
Whale Watching from Reykjavik
Centrally located, by the Reykjavik Harbor, you'll find a wide array of day tours that will take you out to sea and hopefully you'll be able to see some whales up close. If not, at least you'll enjoy a relaxing boat ride with some pretty stunning views.
Whale Watching from Akureyri
Statistically, you're likelier to see whales during a whale watching tour from Akureyri than from Reykjavik, so if you're headed up north then you may want to consider making a stop by the Akureyri harbor for an afternoon cruise.
Read our Complete Guide to Whale Watching.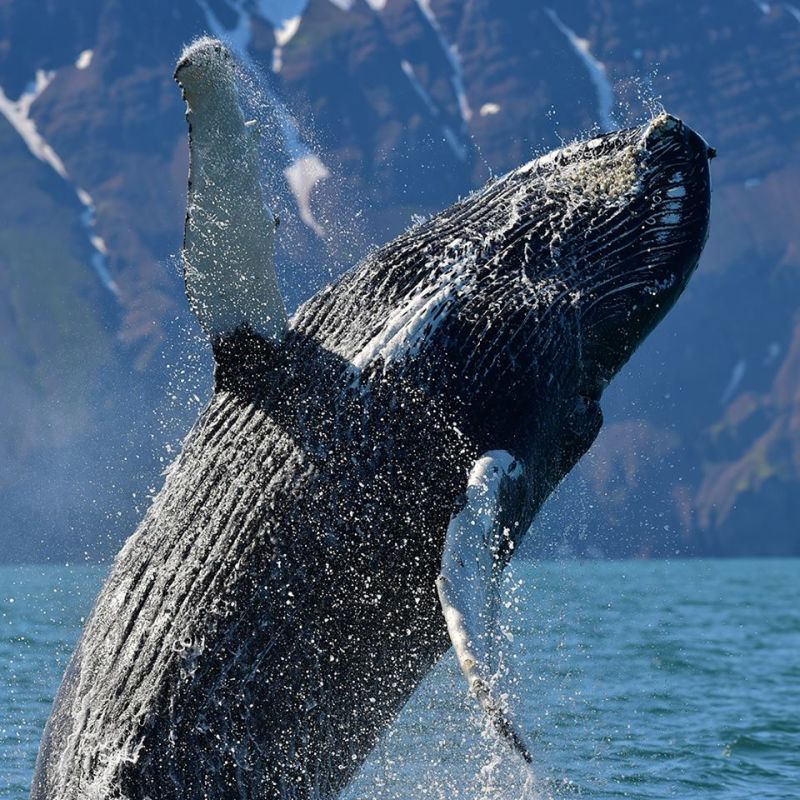 Whales of Iceland Museum
An exhibit located in the Grandi area of downtown Reykjavik, Whales of Iceland houses multiple life-sized replicas of all of the whale species found around the Icelandic coast. Towering behemoths float above you as you walk through the exhibit, and an optional listening device received in the reception will tell you all you need to know about each species.
Finish the exhibit at the cafe with some cake and hot chocolate, or a virtual reality tour of the deep blue sea.
See a Whale Penis
If you're looking for a story to tell when you get back home, you could always stop by the Icelandic Phallological Museum for a quick glance at an actual specimen of a sperm whale's penis.
The museum is located downtown, close to the Hlemmur Food Hall, with more than just the sperm whale's tool if you feel like taking the full tour.
Crawl Into a Cave
And then out again, obviously.
In a country like Iceland, known as the land of ice and fire, you can be sure there'll be plenty of opportunities for subterranean adventures like cave exploring. Here are a few of the most popular options for both lava caving and ice caving.
Vatnajökull Ice Caves
Home to some of the most stunning ice cave formations, Vatnajokull is the largest ice cap in Europe in volume, occupying about 8,000 square kilometers. Here, you will find ice as thick as 380 meters on average and towering walls of ice that contribute to the creation of stunning ice caves.
The beauty of the ice caves is breathtaking due to the fascinating ice formation and crystal blue color, a picturesque dazzling jewel. The great thing about ice caves in this region is that new ones are formed each year so, even if you have been on these caves before, you will experience something completely new on a return visit.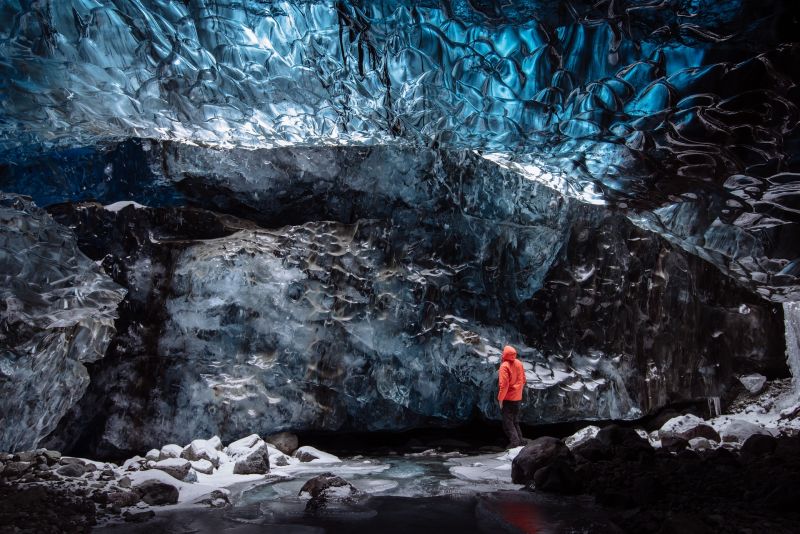 Vidgelmir (A.K.A The Cave)
The largest of Iceland's caves, Vidgelmir is located in the Hallmundarhraun lava field in the Icelandic highlands, close to Husafell and Borgarfjordur. The tube is 1585 meters long and 15.8 meters tall at the highest point.
Vidgelmir can definitely be considered a hidden jewel in Iceland but it is no doubt a difficult and dangerous journey so a tour guide is required to enter.
Lofthellir
Situated close to Lake Myvatn in north Iceland, Lofthellir is often called an ice cave but should not be confused with the natural ice caves that are formed in the many glaciers of Iceland. Lofthellir is a lava cave that is home to the natural formations of ice sculptures, hence why it's referred to as an ice cave.
Langjokull Ice Tunnel (Into The Glacier)
While not a natural ice cave, the ice tunnel on Langjokull glacier is a captivation attraction recommended for any that seek a unique experience on a glacier. Departing from Husafell, the tour takes you on board a modified glacier vehicle that once served as a NATO transport up the slope of the glacier to the top where you'll be greeted by the entrance to a vast network of man-made tunnels beneath the ice.
It gets incredibly cold at the top of the glacier and inside the tunnel, so warm clothing is a necessity. Water-proof clothing would also be smart as the tunnel can sometimes drip water from the ceiling.
Visit a Museum
Culture and history thrives in the city of Reykjavik.
National Museum of Iceland
Established in 1862, the National Museum of Iceland has been a staple of culture and history in Reykjavik for over a century. The museum houses two permanent exhibitions; The Making of a Nation Featuring the history of Iceland as a whole from the early settlement days through the Danish sovereignty to the present day.
Points of View
Housed in the Culture House on Hverfisgata, the Points of View exhibition takes you on a journey through the visual world of Iceland, granting visitors the opportunity to view the collections of six major Icelandic cultural institutions.
Read more about the permanent and temporary exhibitions at the official National Museum of Iceland site.
National Gallery of Iceland
If paintings or sculptures from various artists, both Icelandic and foreign, interest you, then the National Gallery should be on your itinerary.
The Gallery is located downtown on Fríkirkjuvegur 7, opposite from the Reykjavik pond. The Gallery is home to works by a plethora of Icelandic artists as well as world-renowned artists such as Pablo Picasso, Edward Munch, Karel Appel, Hans Hartung, Victor Vasarely, Richard Serra, and Richard Tuttle.
The Settlement Exhibition
Focusing on the settling of Reykjavik and the story of how the area became Iceland's capital, the Settlement Exhibition is a unique center of culture located in the very heart of downtown Reykjavik and should prove especially interesting for those eager to learn about the Viking age.
The Icelandic Phallological Museum
We've talked about this particular museum probably more than any other, and for good reason. The Phallological Museum, also known as the Penis Museum, is without a doubt the most unique museum you will find in Iceland and even wider.
The exhibition houses over 200 penile specimens from a variety of species including whales, giraffes, polar bears, and yes, even human.
Read more about the Phallological Museum.
Catch a Fish
Sail out, catch fish and cook what you catch.
Find a Sea Angling Tour The easiest way to quench your thirst for some good old fishing would be to hop on a schedule Sea Angling Tour.
These tours are affordable, provide guidance and supervision and depart from the Reykjavik harbor, so they're easy to find. Plus, you might also see some whales while you're at it.
Go Diving or Snorkeling
In clear-blue waters between tectonic plates.
If you are a SCUBA certified diver then you might wanna consider a day of diving in the Silfra rift of the Thingvellir National Park.
Silfra is a result of the North American and Eurasian tectonic plates moving apart, which creates a crack in the earth, resulting in clear blue water and one of the world's most unique locations for diving.
If you are not a SCUBA diver, then you can always settle for snorkeling in the Silfra rift, which is by no means any less of an experience.
Visit Churches
And admire some stunning architecture.
Whether you are religious or not, most of us have a certain appreciation for old buildings and the architecture involved. Some of these buildings will make you wonder how on earth they managed to build it in those times, while others may cause you to smile at the cuteness.
Hallgrimskirkja
Completed in 1986, Hallgrimskirkja is Iceland's tallest church and one of the country's tallest structures. From many viewpoints in Reykjavik, you can see the church towering above the city center like a protective parent. The church is open to visitors all year round, and the tower is accessible via a lift.
For more information on the opening hours and prices please visit the official Hallgrimskirkja website.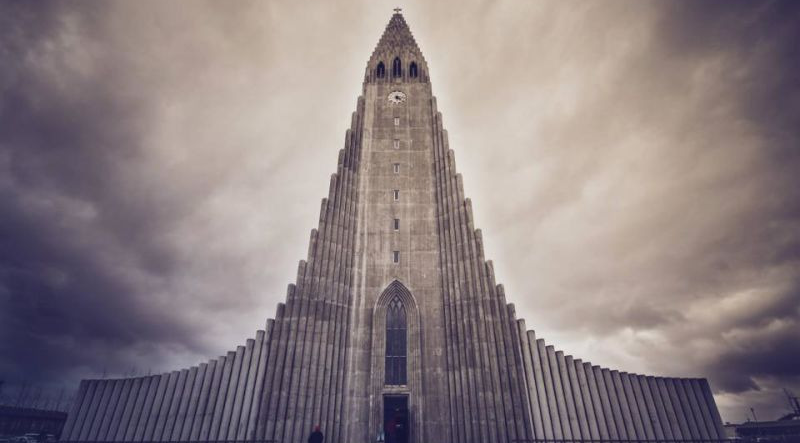 Hvalsneskirkja
Located on the Reykjanes Peninsula, a little way's outside the town of Sandgerdi, rests Hvalsneskirkja, a beautiful carved stone church with an interior made from driftwood from nearby shores.
Heimaey Stave Church
A gift from Norway, the Heimaey Stave Church is a close replica of Norway's Haltdalen Stave Church and is the only stave church currently found in Iceland.
Akureyri Church
One of Akureyri's more iconic building, the Akureyri Church or Akureyrarkirkja is located in the middle of the town with cascading stairs run down the town's steep slope.
Fun Fact: The stained glass windows in the Akureyri Church once belonged to Birmingham's Coventry Cathedral but were stolen during world war 2 and unwittingly ended up in Akureyri.
Get Married
Or pop the question in one of Iceland's many unique locations.
If elopement is on your mind or you just wish to tie the knot with your partner in a unique location, then Iceland does present some pretty dreamlike opportunities for an otherworldly wedding.
If none of the churches listed in the section above catch your fancy, then perhaps you may wanna consider a wedding at any of these picturesque settings:
On the top of a glacier.
In front of a waterfall.
By the shore of a diamond beach.
Inside a cave.
In the Blue Lagoon.
Go to a Festival
Dance, eat, sing or watch movies in any of Iceland's varied festivals.
Iceland plays host to a whole plethora of various festivals such as the lesser knowns like the Fish Days of Dalvik or the better known Iceland Airwaves and the Reykjavik Film Festival.
Wherever your interests lie, you're likely to find a festival that's up your alley somewhere in our Complete Guide to Icelandic Festivals.
Eat Strange Icelandic Food
Like fermented shark or ram's testicles or... skyr.
If you're from America, chances are you may have seen a product called Siggi's in the cooler of your local Starbuck's. This little tub of dairy is what we call Skyr, an Icelandic product with a similar consistency as curdled cheese or greek yogurt.
Despite the unappetizing description, Skyr is actually quite good and has become increasingly popular outside of Iceland with the rise of companies such as Siggi's and the more recent Ísey (pronounced Easy).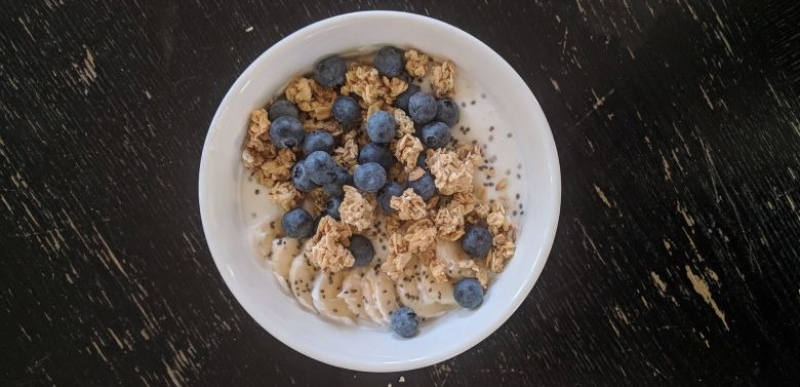 While eating Skyr might not earn you bragging rights anymore, Iceland's food culture is jam-packed with a wide variety of strangeness for you to try and brag to your friends about.
Check out our Viking's Guide to Strange Icelandic Food for more food ideas.
Stroll Through a National Park or a Nature Reserve
The parks are a great source of discovery.
Thingvellir National Park
A historically rich area, Thingvellir was once home to the Althing, the oldest extant parliament in the world, no operating from Reykjavik City. Thingvellir is part of the popular Golden Circle route and is one of Iceland's most frequented areas. It's known for the rift valley where Game of Thrones was filmed and is home to Iceland's largest lake, Thingvallavatn. But, the main attraction is most likely Silfra, a rift that formed between the tectonic plates of North America and Eurasia. It's one of the best places in the world for diving, but you will need a SCUBA certificate to be able to dive.

Vatnajokull National Park
A protected region surrounding the Vatnajokull glacier, the Vatnajokull National Park has numerous sights, attractions, and activities scattered across it such as the basalt column waterfall Svartifoss, the jewel-embedded Diamond Beach and Glacier Lagoon, or glacier activities such as Ice Climbing or Ice Caving.
Reykjanes Geopark
A literal hot zone for geothermal activity, the Reykjanes Geopark is home to vast lava fields as far as the eye can see and several boiling mud pools and steam vents such as the Gunnuhver area. Reykjanes Geopark is also where you will find the world-famous Blue Lagoon. So don't forget to bring a towel.
Hornstrandir Nature Reserve
Iceland's northernmost peninsula, Hornstrandir is a favorite among locals and tourists alike for the region's untamed wilderness, steep mountains and valleys, and rich wildlife. Hornstrandir is home to some of Iceland's largest colonies of birds in addition to being home to a vast number of Arctic Fox, Iceland's only native land mammal.
Go camping
Embrace your adventurous spirit.
Staying at a hotel isn't for everybody. Some travelers crave the outdoors and adventurous activities, which is partly why Iceland is such a magnet for adventurous sorts.
All across the Icelandic ring road, you'll find campsites in the various villages along the route, and other campgrounds that might be more rurally located.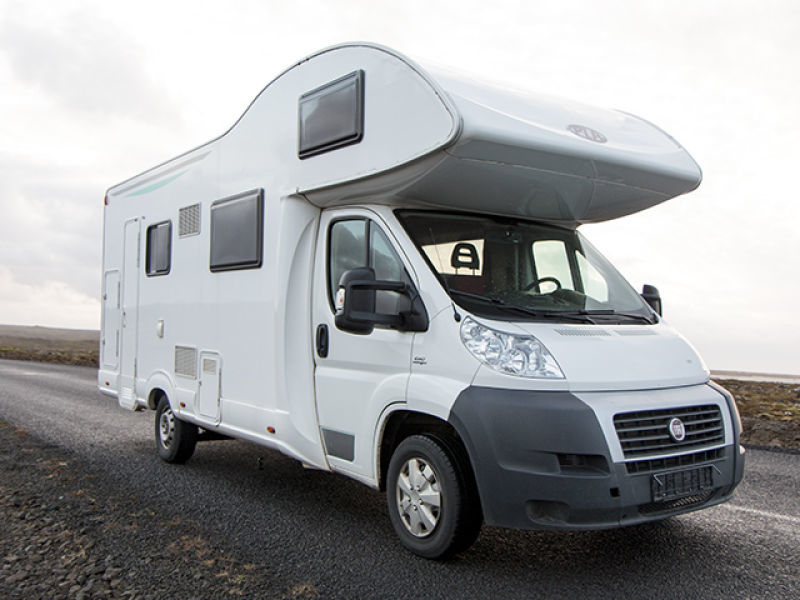 These campsites are usually well equipped for all sorts of campers, whether you're traveling via a smaller campervan, a fully kitted motorhome or just a bike and tent.
Can I camp anywhere in Iceland?
No, you cannot camp anywhere, and if you are caught camping illegally by authorities you will be fined. Iceland has plenty of campsites. Please use them.
Comments
We'd love to hear what you have to say