Should you rent a car in Iceland? Good question.
If you've got a driver's license (over the age of 20), two working legs and eyes to keep on the road, then yes, you should rent a car in Iceland.
You might be thinking "Oh, but it's so expensive to rent a car in Iceland."
Well, you're right. It can be.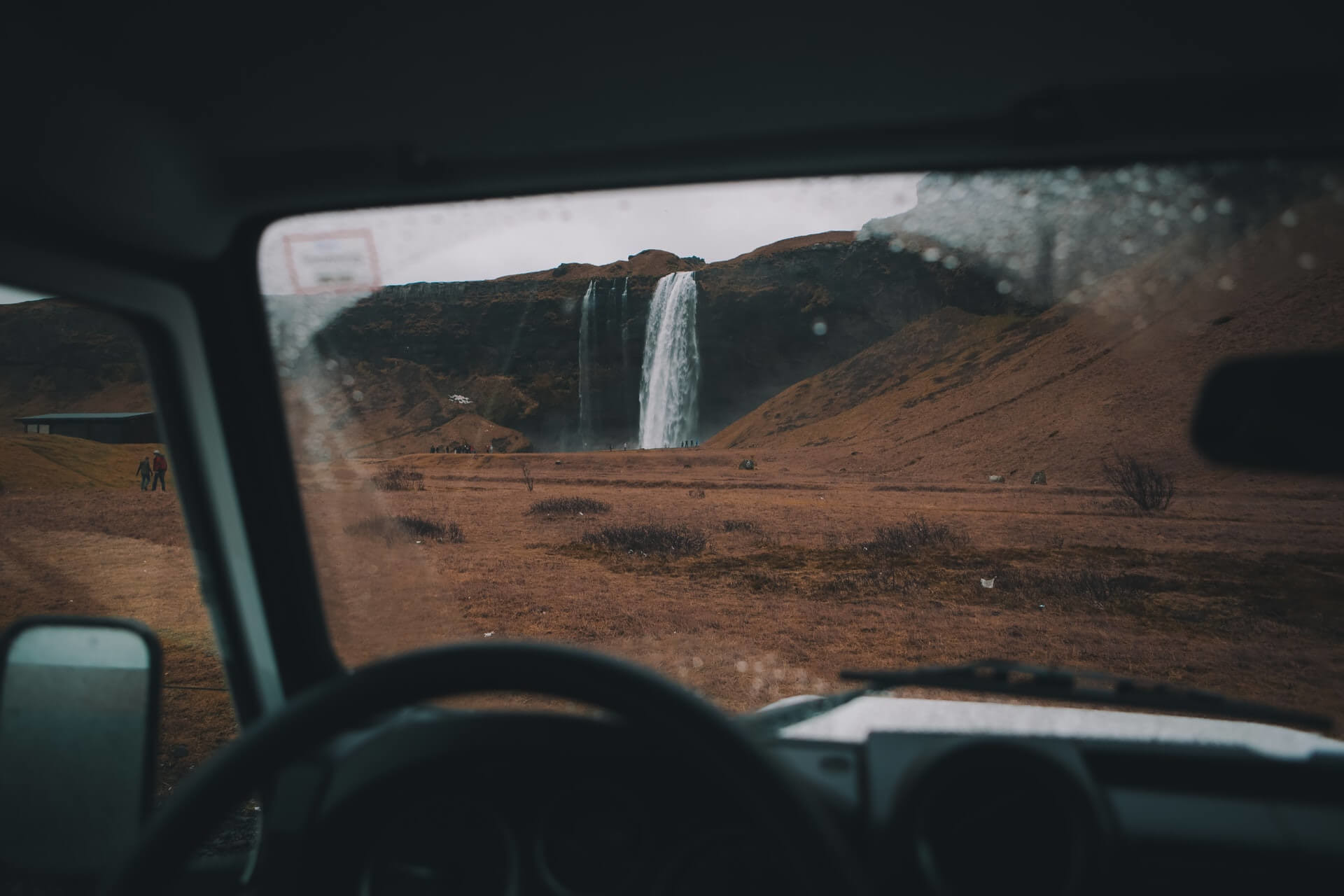 Also, there aren't that many options to chose from when going around the island.
Iceland does not have a train system. You can take the bus but that will, like we said before, cost you and arm and a leg and you might need those in your travels.
We are going to look at two things
List of 5 PROS of renting a car in Iceland.
List of 5 CONS of renting a car in Iceland.
After that, you can decide for your self if that rental car in Iceland is necessary or not.
---
---
The PROS of Renting a Car in Iceland.
Nr. 1 - Freedom
The most obvious one is the vast amount of freedom, and in a wonderful place like Iceland, the freedom to explore is essential if you want to make this time in your life memorable.
It also gives you more options to chose your own route and doing things at your own pace. Any direction you take you will witness beautiful out-of-this-world landscapes that you might not be able to see in other guided tours.
What is the best car for me?
That is always the biggest question, what car is the best to rent when visiting Iceland?
Well, that really depends on when you are arriving. This can vary between seasons and the weather doesn't call ahead nor does it make reservations, it does walk-ins only.
Tips when hiring a car:
Plan your trip ahead of time and make sure you can drive to each of the destinations (fx. 4x4's are only allowed for F-Roads)
Summer and winter have two different driving experiences in Iceland
Summer
Economy cars do just fine, except for off roading.
Winter
We recommend choosing a 4x4 as it is safer during winter, and also cheaper.
Prices are better during shoulder season (Spring / Winter).
Some cars are designed for camping, so make sure to check out our Campers
---
Also, if you're bound to bus schedules, you're putting yourself at the mercy of the public transport system which is cruel at best.
Time is a valuable commodity and shouldn't be wasted on waiting in line or standing at the side of the road in wind and rain.
You deserve better.
We recommend booking in advance, especially if you are visiting in the high season. The earlier you manage to book it, the cheaper your car rental will be.
---
Nr. 2 - Comfort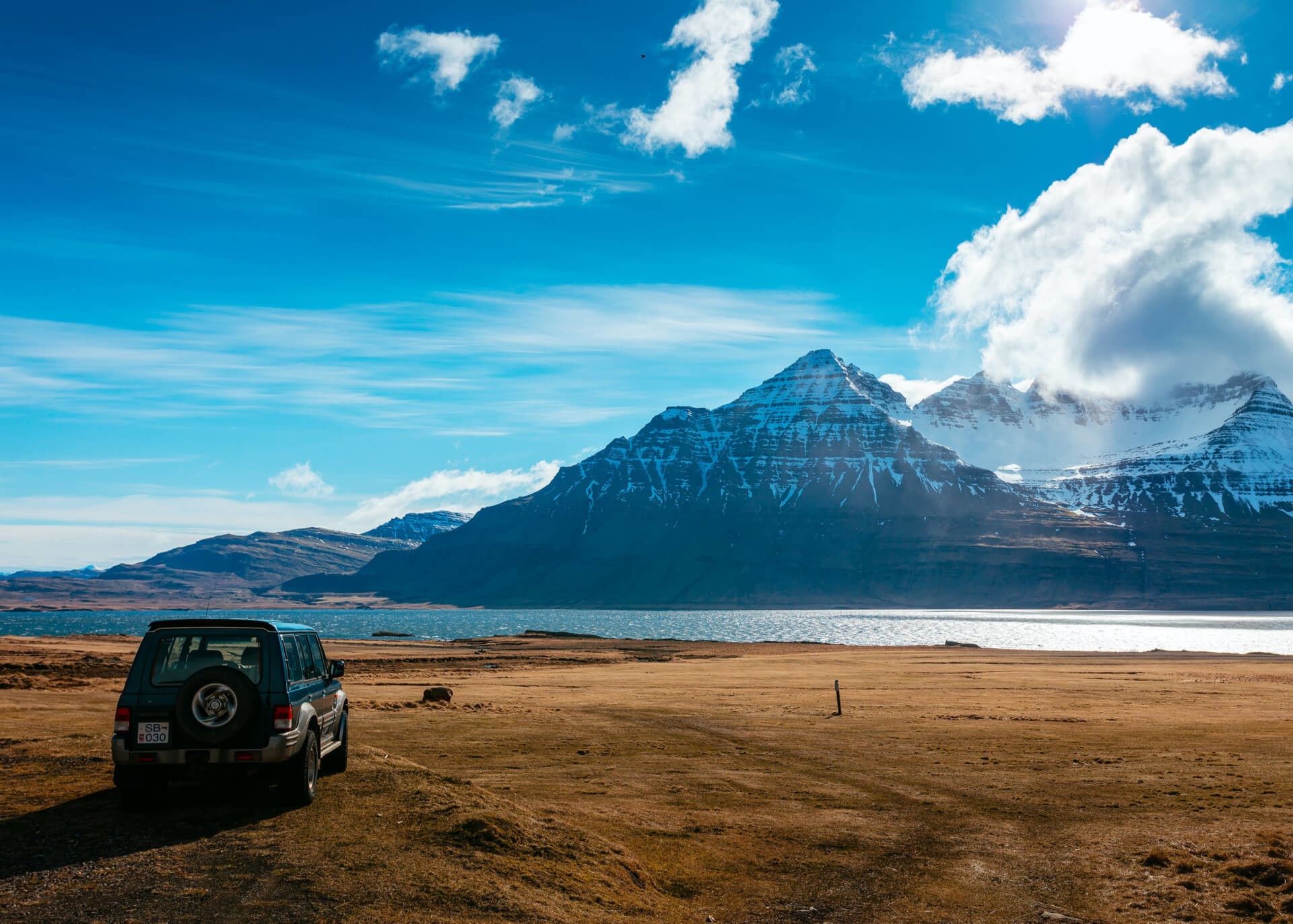 We all know the feeling of just driving, windows are down and you are enjoying a good cup of coffee while listening to your favorite music. Not a care in the world, only thing you care about is your next destination because you know it will amaze you. That's the comfort of having a rental car in Iceland.
Traveling by bus:
Buses can be very crowded.

They sometime depart a little late due to many hiccups and you might not be on schedule, as you'd like.

You are seated next to a stranger, which can sometime be nice, but it's still a gamble and again, you don't want anything or anyone ruining your "once in a lifetime" experience.

The bus also doesn't stop whenever you want it to. You might be looking out the window and notice something beautiful you might want to just walk towards, sit down and enjoy lunch with a view.
---
Now, on the other hand, imagine yourself behind the wheel of a comfortable rental car with the open road in front of you. Whoever you bring with you is your choice and most likely you will chose someone special to take with you on such a special adventure.
Traveling by Campervan:
Stop whenever you like and enjoy the view.

Save money on hotels and other reservations that are usually the highest cost while staying in Iceland.

You are in the driver seat and can do as you chose.
You've taken control of your holiday and with help from your trusty GPS, all of Iceland is now your oyster.
If you see an abandoned pool in the shadow of a mountain that is still steaming due to some natural thermal source, well, pull over! It's your journey and you hold all the cards now.
---
Nr. 3 - Expenses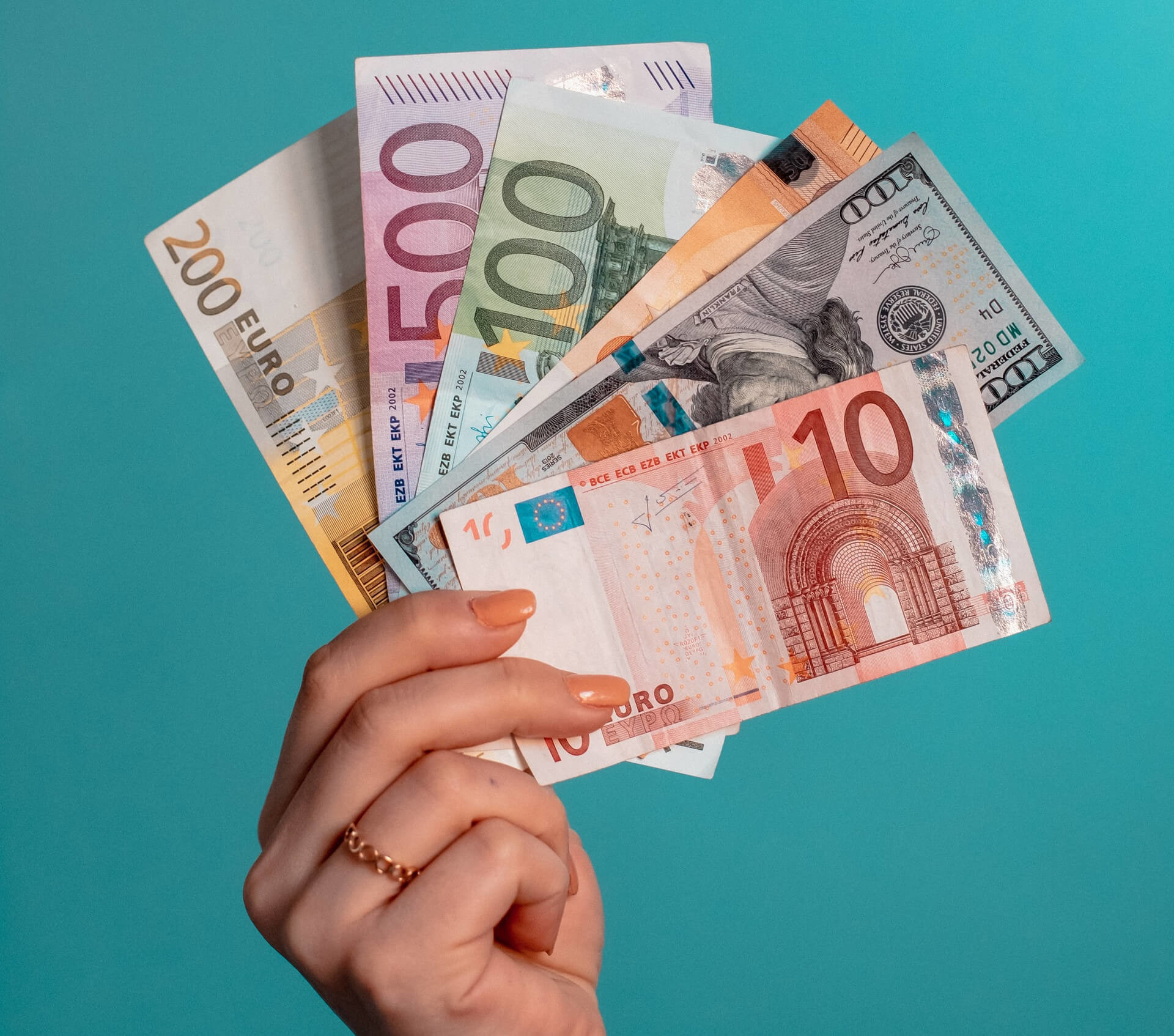 It can be expensive to rent a car in Iceland, but it can also be done on a budget. Doing your research is the key to success.
We always recommend checking out reviews on car rentals, especially in Iceland, to make sure you make an informed rental decision.
Of course, we don't mean turning to a rent-a-wreck type rental, as that only leads to problems down the road. But we mean looking at different types of vehicles, even sacrificing a few years off the model can go a long way.
Just because it's an older model doesn't mean it's any worse, as long as the supplier has taken good care of it.
You can look around at various types and often see a massive price difference, a difference you won't often see in the heavy costs of public transportation.
---
What does public transport cost from Keflavik Airport to Reykjavik?
Fact is, buses and taxis in Iceland are expensive and, in the long run, you'll get more for your money by renting a car.
A bus ticket from the Intl. Airport to your hotel in Reykjavík is about 35 EUR / $35 USD per passenger.

If you have a five-person family then that's 100 EUR in the very first day.

You can buy Klapp cards from Stræto (Bus for inner cities / towns)

10 rides go for about 40 EUR / $40 USD.

Taxis are extremely expensive and we do not recommend taking one for long trips.

HOPP are hop-on / hop-off electric scooters that are very convenient to use in the capital or those cities that they are located at.
Public transport can be nice for those who like to only stay in Reykjavik, our capital, so a car rental might not be needed. You just need to make sure you catch the bus on time, have purchased a bus card and you are good to go.
What are fee's and taxes when renting a car in Iceland?
Insurance can bear a hefty price but is necessary in case you crash your rental car. Not having the right insurance can have you paying more than you had in the first place.
What do extras cost when renting a car?
Extra Driver can vary from FREE to a one time-payment.
GPS can cost you from approx. 8-10 EUR / $8-10 USD with a MAXIMUM price per rental period.
WiFi can cost you from approx. 8-10 EUR / $8-10 USD with a MAXIMUM price per rental period.
Child Seat / Booster can cost from 8-12 EUR / $8-12 USD with a MAXIMUM price per rental period.
There are many other extras that can be added, especially when renting a Camper. Sometimes it is better to bring with you items than renting them, so you can save money.
---
Here at Northbound we do not have any hidden fee's. We pride our selves in providing the best prices and making sure that what you see, is what you get.
---
Nr. 4 - Time
As said before, when you rent a car you don't have to worry about standing in lines or waiting for scheduled departures. Plus you move at your own pace. A journey that can take a 2 hour bus ride may only take you 1.5 hours of legal driving.
Wasting time in Iceland and being stuck in traffic on a big bus can be demanding and, to say it plainly, sucks.
You always want to make most of your time in Iceland, so here a few tips:
Again, plan ahead. You can save a lot of time knowing where you are heading before you start your journey.
Ask around. Don't be afraid to ask agents at the Hotel's or restaurants if they have any suggestions do spend your day.
Take advantage of loyalty programs from your credit card, airline, hotel or rental agency. May have added benefits.
Pre-register as much as you can. Book ahead as much as you can.
Don't forget to relax and enjoy your trip. Less stress - no mess.
Monthly Daylight Hours in Iceland
| | | | |
| --- | --- | --- | --- |
| Month | Sun Rise Time | Sun Set Time | Daylight Hours |
| January | 11:21 PM - 10:15 AM | 3:41 PM - 5:08 PM | 4:20 - 6:55 |
| February | 10:12 AM - 8:44 AM | 5:11 PM - 6:39 PM | 6:59 - 9:55 |
| March | 8:40 AM - 6:54 AM | 6:42 PM - 8:12 PM | 10:02 - 13:18 |
| April | 6:50 AM - 5:08 AM | 8:15 PM - 9:44 PM | 13:31 - 16:36 |
| May | 5:04 AM - 3:29 AM | 9:47 PM - 11:23 PM | 16:43 - 19:54 |
| June | 3:26 AM - 3:02 | 11:26PM - 11:59 PM | 20:00 - 20:57 |
| July | 3:03 AM - 4:27 AM | 11:58 PM - 10:39 | 20:55 - 18:12 |
| August | 4:30 AM - 6:03 | 10:36 PM - 9:62 PM | 18:06 - 14:49 |
| September | 6:06 AM - 7:30 AM | 8:48 PM - 7:05 PM | 14:32 - 11:35 |
| October | 7:32 AM - 9:03 AM | 7:01 PM - 5:18 PM | 11:29 - 8:15 |
| November | 9:06 AM - 10:39 AM | 5:15 PM - 3:52 PM | 8:09 - 5:13 |
| December | 10:42 AM - 11:22 AM | 15:50 PM - 15:38 PM | 5:08 - 4:16 |
Time In Iceland right now
Here you can compare the time difference to the clock on your wall.
---
Nr. 5 Choices
Having a rental car in Iceland is like baking the cake and eating it too. You have the option of pretty much anything Iceland has to offer, and then some.
Choices are as follows:
Leave when you want.
Stay as long as you need.
Feel like turning left on that dirt road? You can.
Stop at anytime to buy an Icelandic cuisine to go.
Chase the good weather.
Having the choice to roam around the island is wonderful. You can also visit other Islands around Iceland, such as Westman Islands. There are also Festivals you can chase on your car and there are plenty of them.
---
The CONS of Renting a Car in Iceland.
Nr. 1 - Age
The required age may vary depending on the car rental that you choose. The usual minimum age is 20 and sometimes higher for larger vehicles.
Some companies offer an alternative known as a Young Extra Lessee option, but that driver can only be the extra driver, not the main driver. Usually that means you'll have to pay a bit extra, but it's good to know you at least have that option available.
---
Nr. 2 - Designated Driver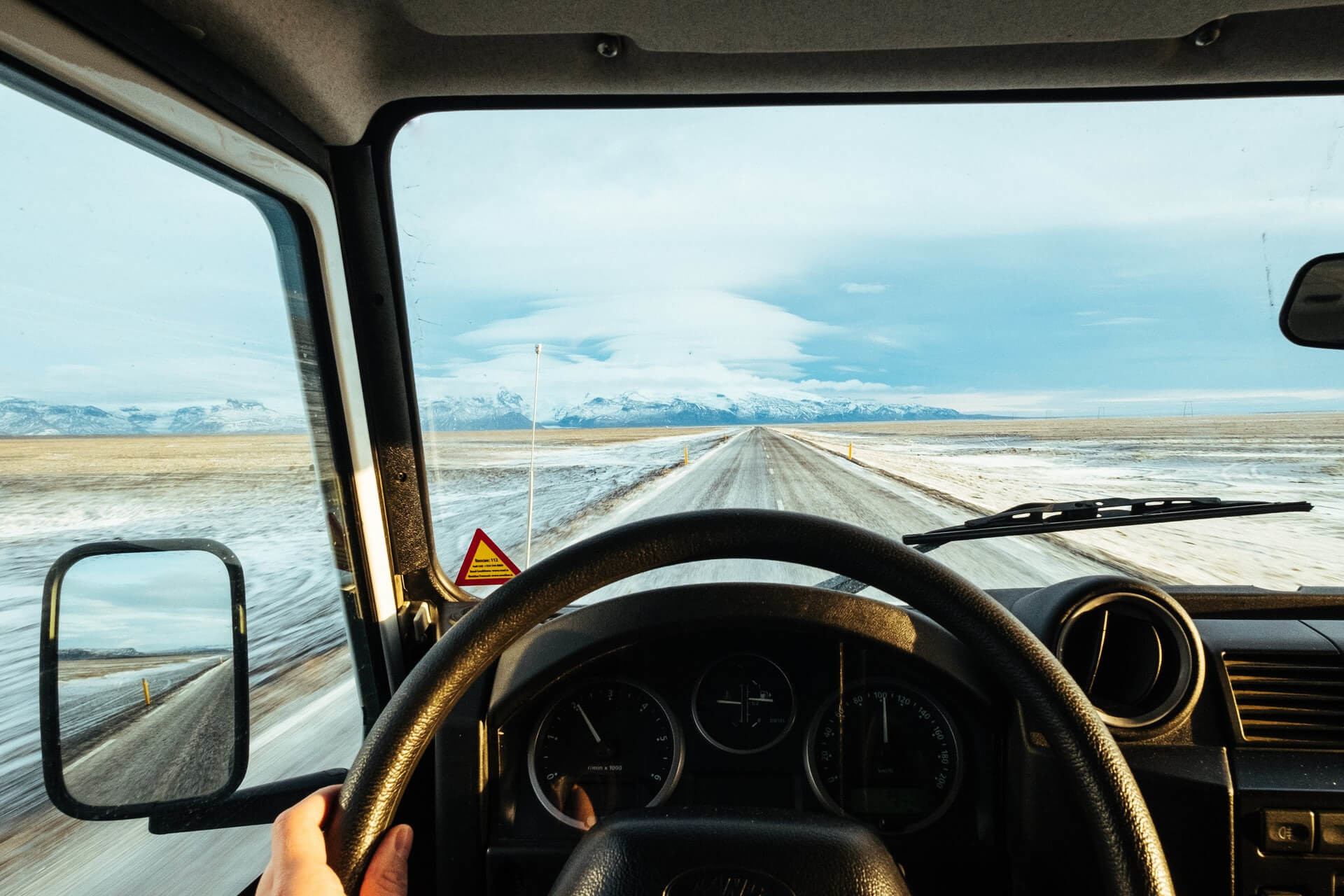 Well, we all know how it is when visiting a foreign country and you want to experience all it has to offer both food and drinks. Sometimes you have to drive for a while to get to the restaurant, but then you also have to drive back.
In Iceland you can't have one beer and then drive, that is considered a punishable offense. According to the Icelandic Transport Authority or ICETRA you will be fined, your drivers license will be confiscated and you can face jail time if you drive under the influence (depending on the blood alcohol amount).
We recommend rather using public transportation in this case so you can enjoy the night fully with all your friends, or have a designated driver at all times.
---
Nr. 3 - Expenses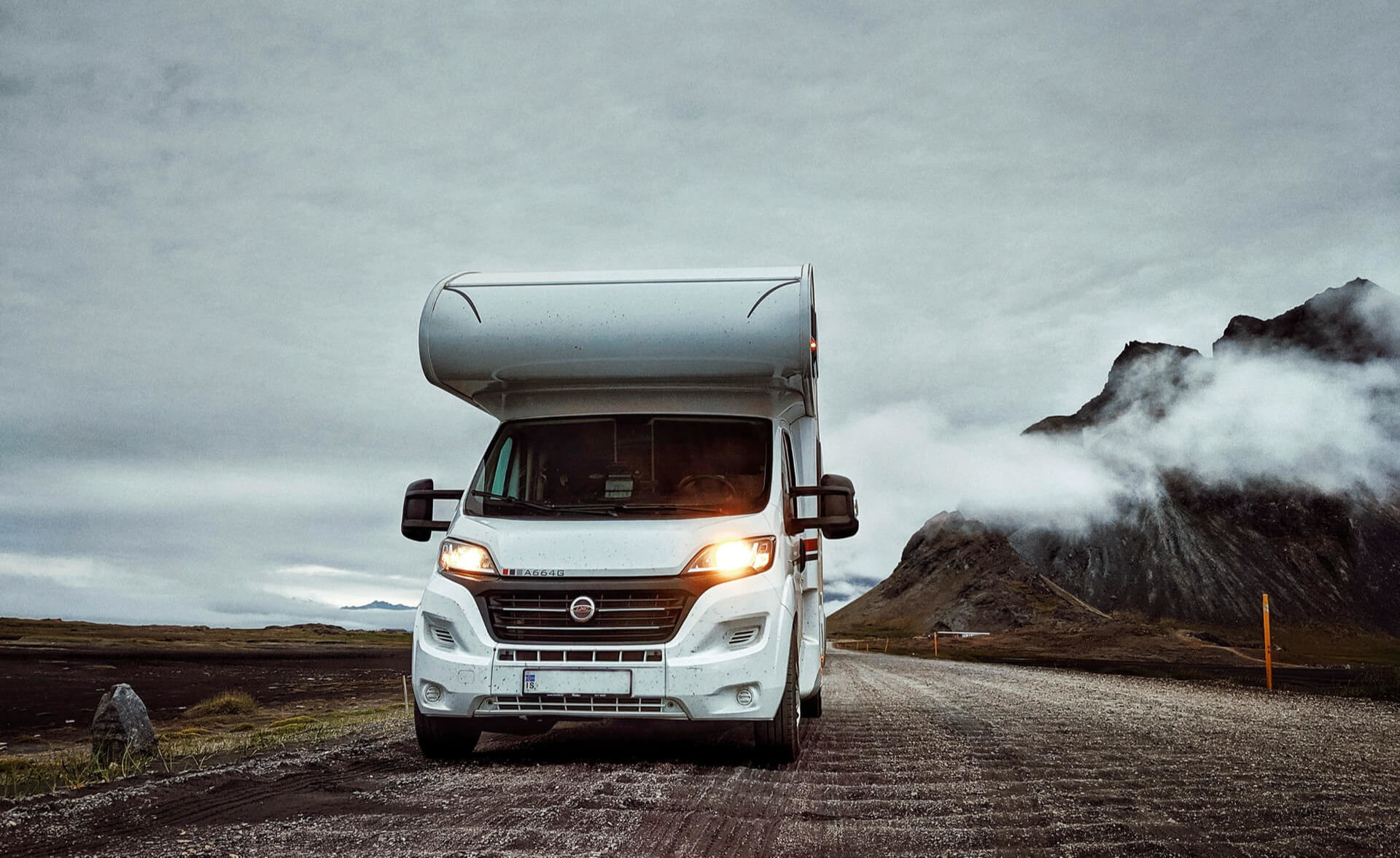 Extra expenses when driving a rental car can be insurances, extra drivers and other added items, fuel, road tolls and more.
These expenses can add up pretty quickly but some of them are manageable.
Here are few tips to make sure you keep your expenses as low as possible.
Insurance
Yeah, we all know the horror stories with car rental agencies and people being charged for things they weren't responsible for.
There's an easy way to avoid this, though.
Secondly, take your own photos of the car when you arrive and have the rental representative observe as you do it. Photograph every dent and scratch you can see and produce the photos as proof if you are being held accountable for any of these damages.
Again, drive safely and make sure you park your car with consideration to others that need space to open theirs as well.
Here's a fact I'm sure you weren't aware of: Most rental car companies do not turn a profit on insurance sales.
This is due to the high number of incidents that lessees get involved in and the gargantuan costs that are involved in repairing the cars over and over.
So no, insurances are not scams or ways for rental companies to produce additional profits.
These insurances are there to cover you and the company against any damages that might occur during your rental period.
I'm not saying there are no bad apples out there. I'm sure there's a company or two out there that have no honest bone in their body and only wish to take your money, but this is rare, much rarer than people realize.
Fuel
Fuel is at it's all time highest at the moment (year 2022).
GSMbensín is a price comparison service for gasoline and diesel prices in Iceland.
Here below are the highest and lowest prices for both petrol and diesel in Iceland today (updated automatically):
Petrol:
Highest: 327.9kr Lowest: 274.7kr Diesel:
Highest: 328.1kr Lowest: 283.7kr These prices are in Icelandic KR (ISK). Use Google Currency Converter to see your currency.
To save fuel, you should always drive carefully and fill up where the fuel is at its lowest. Usually away from hotels and other tourist attractions.
---
Nr. 4 - Safety
Driving in Iceland can be difficult, especially if you are not used to driving in harsh conditions. There might be extreme wind and rain, icy roads and snow all the same week.
Here are some tips to safe driving in Iceland:
First of all: drive responsibly.
Pick the driver who has the most driving experience.
Follow the speed limit at all times. In Iceland it is okay the drive on the right hand side a little under the speed limit. Just make way for those who are driving faster.
4x4's are only allowed off road. Do not drive your small up mountain roads. Follow the guides set by your rental car company.
Headlights are always required to be on while driving in Iceland.
Check out SafeTravel for more information
---
Nr. 5 - Penalties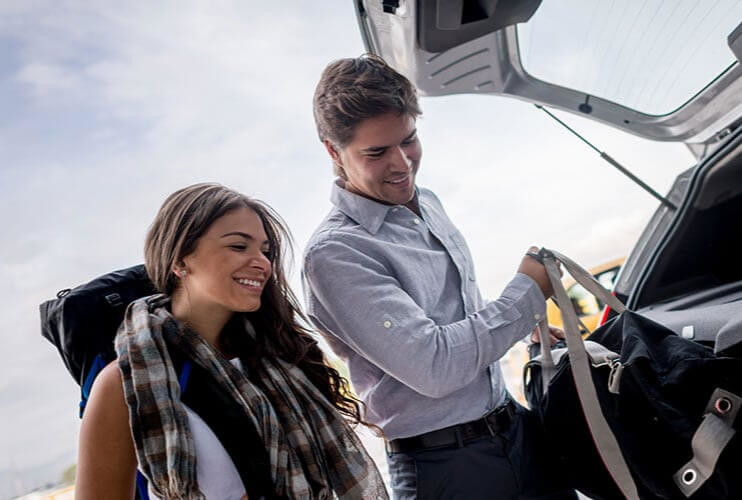 When returning you rental car you might face some penalties and extra costs.
It all depends on you, the customer. If you return the car in good condition, then no claims will be made against you. However, if you damage the rental, fines cannot be avoided. Most companies will not fine you for returning it dirty.
Some companies put a limit on the number of miles that a car can travel per day. And you will have to pay extra for extra mileage. Make sure you ask for anything that might add cost to the end of your rental period.
Also make sure you return it on the same day as you booked it. If not be sure to contact your rental company and let them know about any changes to your reservation.
---
FAQ
Where can I pickup my rental car ?
The pickup for each rental varies. When you select your pickup/return location you should read the description for the location you selected. For extra clarification, ask the agent handing your the keys how you should return the vehicle.
Airport Pickup:
Usually if an airport pickup is selected, an agent will meet you at the airport arrival hall and drive you to their offices in Keflavík, some rentals however have a rotating shuttle bus which you can hop on to take you to their offices nearby. Other rentals have offices inside the airport.
Guesthouses/Hotels:
The protocol differs on guesthouses/hotels as well. Some rentals pick you up and deliver the car to you at your desired location, some rentals pick you up from your desired location and drive you to their offices where you receive the car. Returning the car at these locations also differs. Some rentals allow you to leave the car at the guesthouse/hotel, while others require you to drive to their offices, hand over the keys and they'll drive you back to your guesthouse/hotel.
My flight arrives late, can I still pickup my rental car?
Northbound.is works so that you cannot book a vehicle when the suppliers offices are closed. So if you book a vehicle for pickup at the Keflavik International Airport at 04:00 in the morning, then the offices are open and an agent will be there.
Usually agents monitor your flight number and wait for you at the arrival hall right after you leave customs, he will stand there holding a sign with either your name on it or their own logo (visible on your voucher). What arrival time should I select depending on my flight?
What arrival time should I select depending on my flight?
If your pickup location is Keflavík International Airport you should give yourself about an hour to pickup your car. So if your flight arrives at 06:00 it's good to book your arrival time at 07:00.
You'll also be required to insert your flight number if you are picking the car up at the airport. We ask for this so that suppliers that offer pickup at the airport can monitor the flight's arrival time and be ready for you once you enter the arrival hall.
Does Northbound Booking Price Match?
Yes, Northbound offers a price match for all vehicles listed.
The price you see on the page, is the price you get. We don't do add-ons or hidden prices.
We have a booking price match policy so if you find a vehicle elsewhere with a lower rate, we will match it.
Prices that results from technical issues or display errors are not matched.
If you found the same vehicle from the same supplier elsewhere, then contact us through the contact form and we'll change the booking for you.
Check out why you should book through Northbound.
Is there a shuttle service?
Yes, there is a shuttle service included in your car rental agreement. Include your arrival information when you book the vehicle and we make sure you are picked up.
Is there unlimited mileage available?
Yes, all vehicles have unlimited mileage at Northbound.
What should I know about renting a car in Iceland ?
Have your paperwork with you.
Check the car exterior well and take pictures of anything that stands out.
Get to know your vehicle, some types differ between countries.
Be aware of the fuel type.
Never drink and drive.
There are animals crossing the road, be careful.
Don't cross any rivers without being 100% you are allowed to and have the correct vehicle to do so.
Follow weather warnings.