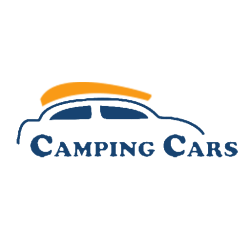 Reviews for
184 Reviews
9.13
About
Camping Cars is a trusted car rental company in Iceland, offering a range of vehicles to suit your travel needs. They pride themselves on top-notch customer service and reliable vehicles, ensuring a smooth journey for their customers. Their headquarters are conveniently located just a five-minute drive from Keflavík International Airport.
Customers on Northbound have praised Camping Cars for their excellent service, reliable vehicles, and overall value for money.
When you book with Camping Cars through Northbound, you're choosing a supplier that is highly regarded by customers and committed to providing a quality service. Enjoy the freedom of the open road with Camping Cars and Northbound.
Reviews
9.13
184 total reviews
| | | | |
| --- | --- | --- | --- |
| | 5-Star | | 87% |
| | 4-Star | | 9% |
| | 3-Star | | 4% |
| | 2-Star | | 0% |
| | 1-Star | | 0% |
| | | |
| --- | --- | --- |
| Staff | | 9.6 |
| Value | | 8.6 |
| Cleanliness | | 9.4 |
| Pickup | | 9.4 |
| Dropoff | | 9.6 |
| Condition | | 8.1 |
177 reviews for Camping Cars
Verified reviews from our customers that rented a car from Camping Cars
Submitted 28. Jun 2023
Outstanding!
Super Easy and very transparent. very easy dropoff right at the airport.
Jeppe
rented a vehicle
in June 2023
Submitted 13. Jun 2023
Very Good
Ilze
rented a vehicle
in June 2023
Submitted 19. Jun 2023
The car was very old, around 188000km already ran. The breaks did not work properly, so we had to drive very slow, especially when sheeps were close to the road. We booked the car already 6 months ago, so we expected a car in a good condition. In total we were not satisfied.
Carola
rented a vehicle
in June 2023
Submitted 05. Jun 2023
Outstanding!
The car was a blast and perfect for our travels. We were able to go anywhere without trouble, and the tent was amazing!! It's like a blackout curtain all around you- we slept so well. Our experience with customer support was incredible. They were so responsive and helpful. We had the most amazing time. I highly recommend Camping Cars through Northbound!!
Isabelle
rented a vehicle
in May 2023
Submitted 11. Jun 2023
Outstanding!
I booked a Dacia Duster with Camping Cars for our family 2-weeks ring road trip in early June 2023 (with 3&7 year old children) and concluded with very fantastic trip. I booked the car very early: in August 2022 at a very great price comparable to cars without rooftop tent. The staff and boss are very kind and willing to help during check-in and check-out. Included pick-up and drop-off made our travel in calm. They offer free unlimited wifi router (which is not super critical for us since we have EU roaming) and free child seats. Since we are a family, we stayed mostly in hotels/cottages and used the tent only once as an emergency solution for overnight. The costumer service is excellent, patient and very kind. On the second day, I noticed the car show some warning signs of ABS system and tire pressure. I called the office and got to know that can be a typical false sensor problem. Nevertheless, they arranged to change a car for me in the next working day. Since they have to send the car from Keflavik and we are already approaching Hofn, I agreed to drive back to Vik for the exchange of the car, as compensation, they give me one day refund. I have to say that the cars are a bit aged at ~250k KM mileage, and some existing damages on the surface, but technically well-maintained. Since I know this is an old car at the time of booking, I did not book the expensive extra insurance on the booking platform. Instead, I bought insurance from my home insurance in Germany (mietwagen selbstbeteiligung versicherung) which is wayyyy cheaper, and I had very good experiences in claiming reimbursement in case of damage that had to be paid by myself in the first place in the past. We did not drive to F-roads (not yet open), but drove to quite many gravel roads in Westfjords, where I saw quite some brand new cars (two Tesla and several Discovery) had to drive extra carefully to avoid gravel damage. I highly recommend this company would rent again in the further when I come back to the highlands in real summer. All the best!
Mingjian
rented a vehicle
in May 2023
Submitted 10. Jul 2023
Fantastic!
Pickup was easy, friendly and simple registration at the office. Very good customer service.
Jean-nicolas
rented a vehicle
in May 2023
Submitted 08. Jun 2023
Very Good
Camping Cars was great to work with – they were very transparent about insurance and additional fees. I would say if we did it again, we would change the model of the car that we got. A 2015 Jimmy is identical to a 2005 Jimmy – so that means no little luxuries that you get with newer cars.
Catherine
rented a vehicle
in May 2023
Submitted 28. Jun 2023
Excellent
I had a great time traveling around Iceland thanks in part to Northbound!
Douglas
rented a vehicle
in May 2023
Submitted 05. Jun 2023
Good
An old but for our purposes a really god car. The small inconveniences were not a problem for us.
Daniel
rented a vehicle
in May 2023
Submitted 25. May 2023
Outstanding!
Pierre
rented a vehicle
in May 2023
Submitted 04. Jul 2023
Fine
Don't expect luxury, but this isn't necessarily a bad thing. It's a more enjoyable and less stressful trip when you know that you won't be plunged into financial depression at any sign of damage. It was the cheapest 4X4 camper option (by far) so from this aspect I cannot complain. If not driving in the Summer season, BUY THE INSURANCE!!! When we arrived at Keflavic, we were originally told someone would be waiting for us but the representative wasn't there. Nothing a quick call couldn't sort out and 15 minutes later he arrived. So the airport pickup was relatively good too. When inspecting the car, it was clear it had seen better days. Scratches, chips, and small dents on the outer bodywork but everything on the inside was super clean. Just as we were about to set off, we realised the radio wasn't working so had to do an emergency change of car before everything shut for the day. This was very speedy and 30 minutes later we had a replacement. However, we didn't have enough time to do such a thorough inspection on this car and soon we discovered problems. One of the car chargers wasn't working and the tent zip wasn't holding the sides together - not good given the heavy rain we encountered. During our trip, we drove over a patch of ice and got in an accident - luckily we purchased their premium insurance. The customer service at the time was faultless, he was friendly, calm, knowledgeable, and helpful. However, the impact of the collision damaged the tent. So he instructed us to buy the spare part and attempt to repair it ourselves to prevent any further damage. He told us that the company would REIMBURSE US FOR THE COST OF THE PART. 3 months after my trip and I am still waiting for this money back. I have been trying to contact the company but no one is answering. I am deeply disappointed at Camping Cars for ignoring this. I wish I could give a more positive review and it's a shame that this small issue would make me not recommend them to others.
Henry
rented a vehicle
in April 2023
Submitted 03. Nov 2022
Outstanding!
I had a great time using Northbound! They replied back quickly, provided me with everything I needed, and helped me navigate part of my trip. I look forward to using them again on my next trip!
Skylar
rented a vehicle
in October 2022
Submitted 01. Oct 2022
Outstanding!
The experience with camping cars was great. Our shuttle driver Mario had very useful advice he shared about out trips plans and was also very helpful with getting us started in our rental car. The rooftop tent was very easy to use and so comfortable we didn't need to use our sleeping pads. I plan to use this company again next time I'm, in Iceland, it was very smooth from start to finish! The car fit our needs exactly and the wifi hotspot was very useful.
Dylon
rented a vehicle
in September 2022
Submitted 27. Sep 2022
Fantastic!
Hi, Ivar! This car was adviced by my friend from autosport. He has never been in Iceland, but he said bigger is better, automatic much more easy to drive, just close your eyes when filling tank. We choosed 8 years old car to minimize expenses in case of total destroing it. Colour of peach helped my wife to find car among others. So, we, retired pensionaries, succesfully made 3800 km around Iceland, time after time exploring F roads. Just 2 rivers stopped us. Partly because I promised at rentals not to take risk on water. Big surprise for us was roof tent - it is super cool! Never sleep in tent better as on the roof of car. Thank You, Northbound for kindness, we will never forget. Andris
Andris
rented a vehicle
in September 2022
Submitted 22. Sep 2022
Outstanding!
The Northbound team were very helpful and easy to deal with. transfers to and from the airport were swift and comfortable. We were given an upgrade as our car had a fault. The car was in great condition and dealt with the "F" roads with ease. Highly recommended.
Ian
rented a vehicle
in September 2022
Submitted 28. Sep 2022
Outstanding!
I can't recommend Camping Cars enough! Their customer service went above and beyond. They are personable, helpful and professional.
Ashley
rented a vehicle
in September 2022
Submitted 22. Sep 2022
Outstanding!
Excellent Jimmy!! It was a great experience and Mario in camping cars was the best!! Very helpful with every enquiry and proactive to bring us information and recommendations
Veronica t
rented a vehicle
in September 2022
Submitted 19. Sep 2022
Excellent
I had a really pleasant experience. It was super easy and the communication with northbound and Camping Cars went well. I rented a Suzuki Grand Vitara with a roof tent and it was comfortable for two people. Thanks!
Franz robert
rented a vehicle
in September 2022
Submitted 09. Sep 2022
Outstanding!
The service was amazing! A great guy helped us with everything and made sure we are packed and ready for our trip. Even had suggestions on where to go etc. The car was also great
Diana
rented a vehicle
in September 2022
Submitted 10. Sep 2022
Outstanding!
It was good car, and It gave us all we needed. But above all, camping cars team was the best of the trip. The were so gentle and friendly. For sure i would repeat with them
Pablo
rented a vehicle
in September 2022
Submitted 20. Sep 2022
Fine
Hi, I'm very unhappy about Camping Cars. The car has a leak behind (on the rear drive). I was not responsible for that. To be sure that the car won't be very damage, I brang it to a garage and paid a bill of 7500 isk. The garage wrote on the bill that I am not responsible. When I return the car, Camping cars told me that they would refund me soon. Since, I have no refund, they don't answer my message. It is not acceptable. Be sure that I will inform other customers on the Camping car site and yours if nothing change. Romain
Romain
rented a vehicle
in August 2022
Submitted 27. Aug 2022
Good
Our pick up experience was dreadful. I had updated our booking with our flight details a few days before our arrival. Upon arrival in Iceland (at 2210, our flight was slightly late) I telephoned the number to arrange the pickup. The office was closed but I hoped someone would be waiting for us in arrivals. They weren't. The only number I was able to telephone was the emergency breakdown number. When I got through to someone they said that the office was closed and no one would be coming to pick us up. They then stated they didn't have our flight details (though I have an email confirmation confirming that they did). Regardless, they refused to pick us up. We ended up having to spend the night in the arrivals hall at the airport (a very uncomfortable 9 hours). At 7am I telephoned the office immediately and someone came to collect us. Mario was much nicer than whoever I had spoken to on the phone the night before and was extremely helpful. But please, if your customers flights are delayed, don't leave them at the airport overnight again!
Matthew
rented a vehicle
in August 2022
Submitted 20. Aug 2022
The guy who dealt with us when we were there to return the car was so arrogant. The overall experience with the car was pathetic all random issues for five days of road trip. The car which was provided to us was not at all in a good condition it was drinking gasoline like anything everywhere. The wheel alignment was damn bad that car was going on right side regardless of wind direction even I checked with the local mechanic in between he did mentioned the same about the alignment, however the camping cars company guy was arguing was us on wheel alignment and was blaming us, icelandic roads, and winds which I find nonsense because I am driving 4 wheelers since last 7 years. Definitely was not a good experience with the car. Random issues with lock, boot door, car start etc. Even the tent had one hole in it.
Suyog
rented a vehicle
in August 2022
Submitted 16. Aug 2022
Outstanding!
We had a wonderful experience with the car and the gentleman who helped us with the rental.
Nancy
rented a vehicle
in August 2022
Submitted 09. Aug 2022
Outstanding!
We had a great experience with Camping Cars and could not recommend them more. Excellent communication from start to finish and seamless airport pick up and drops offs as well. They went above and beyond to give us great tips for places to visit and camp as well. The car was everything we needed the the rooftop tent was awesome!
Lindsay
rented a vehicle
in July 2022
Why book through Northbound?
Best Price Guarantee
If you find the same vehicle from the same supplier elsewhere, we'll match the price with no added or hidden fees
No Hidden Fees
We do not add any fees on top of your final price, what you see is what you get!
Free Cancellation
We will cancel your booking on request, no questions asked, provided there are more than 48 hours until the pickup date.
Dispute Support
Should a dispute arise between you and the supplier, we serve as an intermediary between the two of you, guaranteeing you a response and a conclusion to the issue.
Rental Cars from Camping Cars
See available rental cars from Camping Cars