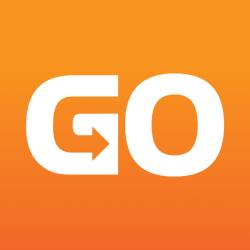 Reviews for
412 Reviews
8.91
About
Go Car Rental Iceland, a locally-owned enterprise, offers travelers a unique way to discover Iceland's awe-inspiring landscapes. Their commitment to customer satisfaction is evident in the numerous positive reviews. Renters appreciate the company's comprehensive insurance, round-the-clock emergency assistance, and the convenience of hassle-free cancellations. The company's diverse fleet of vehicles caters to every need, ensuring a comfortable and memorable journey.
When you book your Go Car Rental through Northbound, you're choosing a provider that values quality service and customer satisfaction, making your Icelandic adventure a truly unforgettable experience.
Reviews
8.91
412 total reviews
| | | | |
| --- | --- | --- | --- |
| | 5-Star | | 80% |
| | 4-Star | | 17% |
| | 3-Star | | 3% |
| | 2-Star | | 0% |
| | 1-Star | | 0% |
| | | |
| --- | --- | --- |
| Staff | | 8.8 |
| Value | | 8.7 |
| Cleanliness | | 9.4 |
| Pickup | | 8.3 |
| Dropoff | | 9.2 |
| Condition | | 9 |
400 reviews for GO Car Rental
Verified reviews from our customers that rented a car from GO Car Rental
Submitted 28. Jul 2017
Outstanding!
Had a really good experience with Go car rental, the staff was really friendly and flexible. Best prices I found for that kind of car ! I recommend it clearly !
Nicolas
rented a vehicle
in July 2017
Submitted 19. Jul 2017
Outstanding!
good
Stan
rented a vehicle
in July 2017
Submitted 16. Jul 2017
Excellent
Pick up & drop off of the car was easy, clear & hassle free. Instead of a Polo I got a Clio, but a very clean & new one. I'm happy I opted for the full insurance package. Although I did not end up in sand or ash storms, July was the month of quite some maintenance and road repairs. I did end up with some chips on the hood, but luckily at no extra costs.
Inge
rented a vehicle
in July 2017
Submitted 24. Jul 2017
Good
There was all the time a jellow light indicsating that the tire pressure needs to be checked. I tried to fix it and phoned to your office, where i was told not to care. Neverheless worrying. No psper in the care, giving instructions, what exactly this warning meant.
Reinhard
rented a vehicle
in July 2017
The Supplier Response:
Hi Reinhard, We're sorry to hear about that. There is a button on the screen in the VW Polo, where you can reset the tire pressure and than the light will go away, we did that to the car once you returned it and all is good! Was the light on when you got that car? That's very strange, but if it came on after you got the car, it might have been a good idea to check the tire pressure.
Submitted 09. Jul 2017
Outstanding!
I travel the world extensively and rent cars almost everywhere I go. My rental vehicle was provided clean and in great condition. The service employees were very helpful and gave great customer service. I recommend them and would rent from them again.
Nelson
rented a vehicle
in July 2017
Submitted 11. Jul 2017
Outstanding!
Very good expérience.
Amaury
rented a vehicle
in June 2017
Submitted 02. Jul 2017
Outstanding!
Great job by all the team of GO Car Rental: everything went seamless and even beyond our expectations. First of all, it is a great idea to settle the base outside usual busy locations like airport or city center, and offer a pick-up and drop-off service (which I guess gives you a cost advantage that you are able to transform into lower prices for customers) - well done! But most importantly, all the GO Car Rental employees whom we dealt with were extremely friendly, efficient and truely customer-oriented. We have got exactly the car that we had booked, the Subaru XV was almost brand new and it ran smoothly both on main roads several hours long leaps as well as on some pretty steep tracks and even through rivers in Landmannalaugar. When we decided to extend our car rental by another day, GO car easly found a solution for us: first by offering us another car for that extra day with the airport drop option (which we we not aware about initially), and finally finding a way to let us stay with our dear Subaru till the end of our trip. We have had zero incidents or any kind of bad surprises through our 1 week trip, except for one little episode when we realised that we have lost the front license plate (most likely while crossing one of the rivers). That story has been settled in 2 minutes upon our return with a reasonable fee that we paid for the plate. Two small tips for future improvement: 1) Please mention the airport drop opion on your booking page - this may be very helpful for planning the rental itinerary. 2) Please ask the car dealership to use more solid plastic frames for fixing the license plates: we have learnt from one of your guys that only during that same week 3 plates have been lost because the frames broke, exactly like ours. We really appreciated the way the GO Car team works - keep it this way! Dimitri
Dimitri
rented a vehicle
in June 2017
Submitted 04. Jul 2017
Outstanding!
We had a great experience. Everything was as expected.
Sandra
rented a vehicle
in June 2017
Submitted 03. Jul 2017
Good
Overall great rental experience. Go Car Rental representative was at the airport arrival hall upon my arrival with my name on his sign. It was a quick 2 min drive in their vehicle to rental car parking lot where I picked up my Jimny. Signed some papers, was provided with some important info, given our discount fuel card and away I went. The Jimny was a great choose for our party of 2 as it is a very small vehicle. Unbelievably noisy on gravel roads/f-roads but got us where we needed to go! We ended up getting gravel protection last minute, and definitely added piece of mind during the trip. The only minor negative detail is that we booked/paid for a 2017 model and the owners manual Indicated a 2015 model with over 100km. When we questioned the rental company regarding this, they stated it was 2016 model and that there was no difference between the year of models. We never pressed further as the Jimny did us well all week! Easy & smooth online booking with Northbound through their website. Both Northbound & Go Car Rental responded quickly to emails as well. Would recommend both companies.
Kimberly lynne
rented a vehicle
in June 2017
Submitted 01. Jul 2017
Outstanding!
We had good experience with both Northbound and GO Car Rental. We sent Northbound information on vehicles we were considering and they provided feedback on which ones would allow us to waive CDW insurance and instead use the insurance provided by our credit card company. GO representative met us at airport when we arrived, was friendly, and provided all the information we needed. We added second driver with no extra charge. The vehicle was exactly as expected and we had no issues. Drop-off was quick and easy.
Andrew
rented a vehicle
in June 2017
Submitted 01. Nov 2018
Outstanding!
Awesome experience. We found our rental thanks to Northbound Comparator Portal (the price was lower than directly with the car company !) . The renting company was GO Car Rental (in the suburds of Reykjavik) . The car was the one booked (Dacia Duster), few kilometers and very clean. The staff at offices were very helpful and friendly (they can pick you up at your hotel). That helped us achieving a wonderful journey in Iceland Philippe (France)
Philippe
rented a vehicle
in June 2017
Submitted 25. Jun 2017
Excellent
The car was just right for our needs and the price was excellent. Picking up the car at the airport took a bit longer than we had hoped, but otherwise, everything worked great.
Kelly
rented a vehicle
in June 2017
Submitted 27. Jun 2017
Outstanding!
The car rental and service were absolutely perfect... we had a 15 hour flight delay and there was no problem at all collecting the car in the middle of night. Thank you! Driving the ring road and F1 roads has been a dream come true!
Erich
rented a vehicle
in June 2017
Submitted 20. Jun 2017
Outstanding!
everyone was extremely friendly and helpful, would definitely recommend Go Car Rental!
Samuel
rented a vehicle
in June 2017
Submitted 26. Jun 2017
Outstanding!
Federico
rented a vehicle
in June 2017
Submitted 19. Jun 2017
Good
We were given a good car and had only one issue with the brakes during the trip due to dust accumulation. However, due to proximity to the mechanics during our trip Northbound managed to arrange for this issue to be fixed in a quick manner. We also hired chairs and a table, however one of the bracings on the table was previously snapped which wasn't great. In hindsight we should have checked this once we received it but it would be helpful if the additional items are checked for soundness prior to handover to the customers.
Sina
rented a vehicle
in June 2017
Submitted 13. Jun 2017
Outstanding!
Our experience with GO Car Rental was very good. our Skoda Octavia was in fine condition and drove very well. The pickup of the car was very easy and drop off went well too. When we return to Iceland, we will definitely use GO Car Rental again.
John
rented a vehicle
in June 2017
Submitted 22. May 2017
Outstanding!
great, brand new car, great mileage.They met me at the airport as promised; some confusion I was looking for GO not Northbound or GOcar but we found them. I didn't realize the horn was on the turn arm stick end, car says after awhile low air but checked at gas station twice air was fine. I would reccomand them without hesitation, nice people.
Glenn
rented a vehicle
in May 2017
Submitted 09. May 2017
Outstanding!
Northbound worked like a charm for us. very helpful, quick to respond, honest advice, tips and feedback, getting the car and returning it without any hickups, the car (provided by Go rental) worked fine. Unrelated to Northbound there were some minor things that did however not deminish the flawless performance of the car (a "star" in the front screen, a constant warning sign that the start/stop automatic was defect). We had a fantabulous week in Iceland albeit only one sunny day... will definitely come back ( asap) ;o) and check Northbound again!
Klaus
rented a vehicle
in April 2017
Submitted 28. Apr 2017
Outstanding!
Could not have been happier with Northbound. We were called shortly after landing by Jan who told us he'd be waiting just outside baggage claim for us. He had a clear sign to see making it easy to find him. After driving us to our car he showed us around, answered some questions about local driving and we took off. Shortly after we left, we noticed the drivers side wiper not working very well. We called him and he said to go back and take our pick from the cars that were left. We found the same car in a different color and left from there. When we landed back in North America, I immediately realized that I left not only a pair of headphones in the center console of the car, but MY CAR KEYS as well! I called Jan (at midnight his time) and he picked up right away and informed me he'd be back at the airport in the morning and he'd look for them. Later that day, he texted me that he had found what I left and shipped them back to me. This is what customer service is about. I can't say enough great things about Northbound or Jan!
Carlos
rented a vehicle
in April 2017
Submitted 25. Apr 2017
Outstanding!
Hi Runar! We had such and amazing time in Iceland. It was one for the books! Picking car up may have been an unconventional rental but it's one of the finest services I've received from a rental car. We were able to get and return the car with ease. The representatives were kind enough to let us know about the existing damage to the back panel and light (aesthetics) but it had no bearing on the van's performance. Van was clean and in great shape. It was such an affordable rate for the 9-passenger van. We will surely rent with Northbound/Go Car Rental again and I hope your company success!!
Melani
rented a vehicle
in April 2017
Submitted 25. Apr 2017
Excellent
The people working at GO Car Rental are very friendly, everything went smoothly and without problems, the customer service was also always around when I needed them and the car was in perfect condition. The only thing that sadly didn't work out was that the car I booked was not available (VW Polo), I got a good replacement instead though (Renault Clio). All in all a great experience, Iceland was wonderful and I'd definitely recommend GO Car Rental in terms of price and service, it's a very young and sympathetic start-up car rental agency.
Adani
rented a vehicle
in April 2017
Submitted 17. Apr 2017
Outstanding!
We had a great experience with GO Car Rental. They greeted us at the airport and provided detailed guidance on driving in Iceland. The Renault Trafic was the perfect vehicle for our somewhat large family and I'll go back to GO Car Rental the next time we visit!
John
rented a vehicle
in April 2017
Submitted 17. Apr 2017
Outstanding!
Absolutely loved my Suzuki Jimny rental! The car was in great shape and performed flawlessly throughout the trip. Planning on going back to Iceland again in fall of this year and will definitely be using northbound again.
Michael
rented a vehicle
in April 2017
Submitted 23. May 2017
Outstanding!
The car was excellent and the customer service was even better! We had the car for 11 days and we slept in it half the time. super comfortable and reliable Thank you :)
Melissa
rented a vehicle
in April 2017
Why book through Northbound?
Best Price Guarantee
If you find the same vehicle from the same supplier elsewhere, we'll match the price with no added or hidden fees
No Hidden Fees
We do not add any fees on top of your final price, what you see is what you get!
Free Cancellation
We will cancel your booking on request, no questions asked, provided there are more than 48 hours until the pickup date.
Dispute Support
Should a dispute arise between you and the supplier, we serve as an intermediary between the two of you, guaranteeing you a response and a conclusion to the issue.
Rental Cars from GO Car Rental
See available rental cars from GO Car Rental