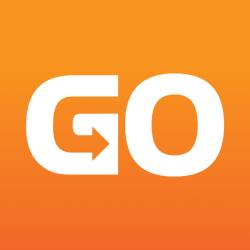 Reviews for
412 Reviews
8.91
About
Go Car Rental Iceland, a locally-owned enterprise, offers travelers a unique way to discover Iceland's awe-inspiring landscapes. Their commitment to customer satisfaction is evident in the numerous positive reviews. Renters appreciate the company's comprehensive insurance, round-the-clock emergency assistance, and the convenience of hassle-free cancellations. The company's diverse fleet of vehicles caters to every need, ensuring a comfortable and memorable journey.
When you book your Go Car Rental through Northbound, you're choosing a provider that values quality service and customer satisfaction, making your Icelandic adventure a truly unforgettable experience.
Reviews
8.91
412 total reviews
| | | | |
| --- | --- | --- | --- |
| | 5-Star | | 80% |
| | 4-Star | | 17% |
| | 3-Star | | 3% |
| | 2-Star | | 0% |
| | 1-Star | | 0% |
| | | |
| --- | --- | --- |
| Staff | | 8.8 |
| Value | | 8.7 |
| Cleanliness | | 9.4 |
| Pickup | | 8.3 |
| Dropoff | | 9.2 |
| Condition | | 9 |
400 reviews for GO Car Rental
Verified reviews from our customers that rented a car from GO Car Rental
Submitted 04. Apr 2017
Outstanding!
My rental car was a Mitsubishi Outlander 4X4 with automatic transmission. We drove the Ring Road in Iceland, which had a combination of regular paved roads, roads covered in ice and snow, and gravel roads. The car handled superbly. However, I would highly recommend that you purchase the gravel protection for the car. You never know how fast the cars in the opposite lanes will be driving, and if you will be driving on gravel roads (i.e. visiting Thingvellir park), there could be a considerable amount of gravel kicked up by all the cars around you that may damage the car. We had someone add on to our trip, changing our number from 3 to 4. I spoke with a representative from GO Car Rental, and found that we could conveniently cancel the reservation if it the cancellation was made 2 days ahead of the pickup date. The representative was quick to respond and provided all the information that I needed. Northbound.is was a great website to use in comparing car prices, and helped us get the lowest price for the car that we needed. The website is easy to navigate and gave all the info we needed in order to decide on the car we wanted to rent.
Livia
rented a vehicle
in March 2017
Submitted 18. Apr 2017
Excellent
Go car was great. they pick up near our Airbnb place in Reykjavik and they drive me back to the bus station at the end. The Jimmy was what I expected minus one thing: for a 2016 model there was not 1/8 jack for playing music ( or Usb plug) and the car radio was unable to find any radio frequency . So we, me and my daughter, listen music with the faint speaker of our laptop. The Jimmy was easy to drive and we loved the 4x4 side when we encounter snow and ice on the top of mountain road.
Pierre
rented a vehicle
in March 2017
Submitted 16. Mar 2017
Outstanding!
Our experience with Go Car was great! We wanted a new Suburu but since we couldn't find one we rented the Hyundai Tucson 4x4. We got picked up at our hotel & driven to the new office of Go Car which was on the way to the airport. We were pleasantly surprised that the car they were giving us was a new Suburu as they didn't know that was the car we really wanted. I said I thought we were getting the Hyundai Tucson 4x4 & they said we could get that but I said no we love Suburus. They showed us a few things on the car. Set the garmin to English & we were on our way. We told them that we were not getting back until late Wednesday from our 2 day trip to the southeast & therefore could not return the car to the office & the sweet guy Jan said he lived in Reykjavik he would come to our hotel in Reykjavik that evening or the following morning so we didn't have to drive the car back to the office. I would definitely use Go cars again & recommend them to my friends going from New York to Iceland!
Rosalie
rented a vehicle
in March 2017
Submitted 27. Feb 2017
Outstanding!
Great company! Super friendly staff made it easy to rent the Jimny (despite us losing the confirmation, oops!), were happy to provide maps, fuel discounts and advice on what to see. Gave us a free lift to and from our accommodation too - couldn't ask for better service.
Luke
rented a vehicle
in February 2017
Submitted 17. Feb 2017
Outstanding!
It was very pleasant to hire car from Go Car rental. I was little nervous at morning, will some one come to pick us up as agreed or we will be in trouble. But when i went out from hostel, van was waiting us. Everything was smooth. Car was clean and everything was in working order. What i usually do not like- to stand in line in rental boxes and then walk long distance and search right car. With Go Car rental i didn't experienced such frustrating waiting and walking. So everything as promised!
Madis
rented a vehicle
in February 2017
Submitted 07. Mar 2017
Outstanding!
My experience was really great. The vehicle was in wonderful condition, the Go Car Rental employees were incredibly friendly and accommodating, and overall Northbound made our Iceland trip really great!
Ilsa
rented a vehicle
in February 2017
Submitted 13. Jan 2017
Outstanding!
The car was just as expected! The service was great, and our guide Grettir even better. He was not only helpful by receiving us in the airport, but also had great advice and other useful information to tell us about Iceland!
Adam
rented a vehicle
in December 2016
Submitted 04. Jan 2017
Excellent
Northbound was great! They picked us up from our hotel, were extremely helpful at the agency, and then we easily dropped the car off at the airport. Truly a hassle free experience. My only complaint was that the windshield wipers were a bit run down and the defroster worked sporadically--next time I would check those things before leaving.
Katrina
rented a vehicle
in December 2016
Submitted 02. Dec 2016
Outstanding!
Diego
rented a vehicle
in November 2016
Submitted 24. Oct 2016
Good
The representative from Go Car Rental arrived at the airport on time to take us to pick our vehicle. After a quick familarisation of the car, a check for any external damage and being told where to drop the key when we returned the car we were on our way for 6 days exploring the southern part of Iceland. We hadn't gone very far when we noticed that the interior of the car hadn't been cleaned prior to our pickup but more importantly the warning light indicating that the left front tyre was low on pressure. When we stopped to check the tyres, the pressure in that tyre was correct but the rear right-hand tyre had low pressure. After inflating the tyre the warning light still showed the left front tyre pressure was low. We decide to continue our journey and to frequently check the tyres. This worked well until the morning of our third day when we found the rear right-hand tyre was flat. Staff at the hotel in which were staying were able to direct me to where I could get the tyre repaired at which time I was informed that there was a stone in the tyre causing a leak. Once the tyre was repaired we had no further problems other than the tyre warning light still being illuminated. I emailed Go Car Rentals explaining the situation and they informed me that they were changing the people they had contracted to clean their cars and that they would reimburse me the cost of the tyre repair which they did in a few days.
Ralph
rented a vehicle
in September 2016
Submitted 04. Oct 2016
Outstanding!
Go Car Rental service is nice and the staff is very friendly. The car Audi A3 we rented is very new, we had good memory with the car during the trip in Iceland. Highly recommend! :)
Shihhao
rented a vehicle
in September 2016
The Supplier Response:
Thank you for your Review Shihhao. We hope to hear from you again in the future if you decide to return to Iceland.
Submitted 30. Sep 2016
Outstanding!
We had a great experience! The Susuki Jimny worked perfectly in all conditions. The car felt like it was brand new.
Scott
rented a vehicle
in September 2016
Submitted 19. Sep 2016
Excellent
Excellent, the car was easy to drive and was very well maintained
Wen cong
rented a vehicle
in September 2016
Submitted 17. Sep 2016
Outstanding!
hi car was lovely and served us well. we were very satisfied with the check in and drop off procedures and the guy who came to the airport to hand us the car was very nice and helpfull. overall very happy with your service
Inbar
rented a vehicle
in August 2016
Submitted 14. Sep 2016
Outstanding!
nice trip! good car!
Emili
rented a vehicle
in August 2016
Submitted 09. Sep 2016
Outstanding!
We had a great experience with Go Car Rental. Everything went smoothly and they even refunded the camping gear for the days we decided to come back early. Great car, and reasonable prices. I would use GO rental again when I return to Iceland. Throughout the booking process, Northbound answered all my queries quickly and efficiently. Adding on my requested extra days, changing pick-up times ect. Northbound gave me the assurance that I needed and I otherwise probably wouldn't have purchased a rental if not for them. I loved the fact that I had the option to cancel my reservation free of charge if I had needed to. Highly recommend!
Alexandra
rented a vehicle
in August 2016
Submitted 10. Sep 2016
Outstanding!
Definitely recommend GO Car Rental in Iceland. The car was what we had expected, was well-maintained, comfortable, and excellent throughout our journey around the Ring Road. The information and pictures on their website were clear and easy to use. I made many enquiries via email about the car rental, and each time, the reply from Northbound co-founder Runar Thor was fast, friendly and useful which helped us plan our trip better. Arben (hope I spelt his name right), the staff who attended to us at the collection area at GO Car Rental's office next to Keflavik Airport, was cheerful, helpful and patient with our many questions. He even offered suggestions on the best way to get to Reykjavik, and how to handle the roads in Iceland. Northbound and GO Car Rental are two of the many reasons why we want to go back to Iceland. YH (Singapore) - 10 Sept 2016 Rented a VW Golf from Go Car Rental in Aug 2016
Yo-hinn
rented a vehicle
in August 2016
Submitted 24. Aug 2016
Outstanding!
Iceland was great. The weather was good and the nature stunning. We should have hire a bigger car, but we were able to go where we wanted too. The pick-up and the delivery at the airport were easy to manage. Keflavik is not that large.
Nina
rented a vehicle
in August 2016
Submitted 22. Aug 2016
Outstanding!
Company next to the airport keflavic. Delivery of the car in good condition and full tank according to the agreed time and place. The rental price a bit more compared to other companies in the pit area. The only thing is that the day we had to return the car to leave the keys in a mailbox as it was Sunday and had office closed (would be good if there was a responsibility to check that the car was in the same state as delivered ). Still recommend the company.
Daniel
rented a vehicle
in August 2016
Submitted 19. Aug 2016
Outstanding!
I liked very much my experience in Iceland. GO Car Rental gave me a Subaru Forrester instead a Dacia Duster. The Subaru is a very good, new end very confortable car but in isn't a disel car like I'd asked in my reservation. But it doesn't matter much.
Matteo
rented a vehicle
in July 2016
Submitted 22. Aug 2016
Outstanding!
Hi, we really enjoyed our trip. Everything with Go Carrental was really good, from the first meeting, when they picked up us at downtown. The guy was very kind and interested in giving us the necessary advices about driving and car care. Also when we give the car back (it was white, and comes brown :-)), they were very busy because it was Aug 6th, but all of them perfect all the time. Great experience, great country, great driving... We'll repeat for sure. Sincere thanks to all of you, guys...
David
rented a vehicle
in July 2016
Submitted 09. Aug 2016
Outstanding!
This form (and the email that the link came it) is fantastic user experience design! I'm not sure if the email was auto-generated (as these things tend to be) but I definitely didn't feel that way when I received it. So thank you for that! My trip to Iceland was fantastic. My friend and I were able to get around the ring road in about 6 days, and put close to 3000km on the car. Although we reserved a VW Polo, we were actually given a Skoda (can't remember the model). It was a much newer car with only about 10,000km on it, so the swap was not an issue at all. The staff were great at the rental office. The guy that helped us when we picked the car up was a little late (we were scheduled to pick the car up at 9am). We were happy to wait but he apologized and did not charge us for the extra driver for causing an inconvenience. Again, the wait was not a big deal at all, but we appreciated the gesture. Drop-off was simple as well, and the woman who checked the car drove us to a bus stop for the FlyBus. We obeyed all road signs and never took the car onto F roads or 4x4 areas. If I were doing this trip again I would have definitely saved a bit more money and reserved a 4x4 vehicle. We enjoy exploring (and both have owned Jeep's back in Canada). It would have been great to explore more, even though we feel like we saw a tremendous amount of Iceland!
Patrick
rented a vehicle
in July 2016
Submitted 12. Aug 2016
Outstanding!
Renting GCR was excellent experience overall. Initially when we arrived we missed the representative in the Arrivals area and we became confused between GO Car and GO Iceland .... this took a little time to straighten out, but once we'd managed this we didn't look back! The GCR representative was extremely professional and friendly and the return process worked smoothly. Through the trip (2000km) the Subaru performed well, although when we do it again (which we will for sure) I will probably trade up to something bigger - we learned that in the amazing Iceland you can never have big enough wheels!
James
rented a vehicle
in July 2016
Submitted 16. Sep 2016
Outstanding!
Easy. Simple. Helpful. Thank you.
Nadera
rented a vehicle
in June 2016
Submitted 15. Aug 2016
Outstanding!
The experience with GO Car Rental was great. For personal reasons I delayed the pickup time for 4 hours and when asked, they gave me a couple of extra hours for de return time. This flexibility and good will is something I really appreciated. Concerning the car, it was great… spacious, clean, comfortable. It even had GPS which I did not ask (nor payed) for. During my visit all mountain (4x4) roads were closed so in the end I did not make a good use of the four-wheel drive. That is my main advice if you are renting a car in Iceland: "Think twice if you really want to rent a 4x4 car… most probably you won't need it!" The return of the car was painless. There was the necessary car condition checks, but nothing that could make the process boring or uncomfortable for me as the client. Overall, the service was great. I would use their service again and, hence, I recommend it to new (potential) costumers as well. João Lourenço
João
rented a vehicle
in June 2016
Why book through Northbound?
Best Price Guarantee
If you find the same vehicle from the same supplier elsewhere, we'll match the price with no added or hidden fees
No Hidden Fees
We do not add any fees on top of your final price, what you see is what you get!
Free Cancellation
We will cancel your booking on request, no questions asked, provided there are more than 48 hours until the pickup date.
Dispute Support
Should a dispute arise between you and the supplier, we serve as an intermediary between the two of you, guaranteeing you a response and a conclusion to the issue.
Rental Cars from GO Car Rental
See available rental cars from GO Car Rental