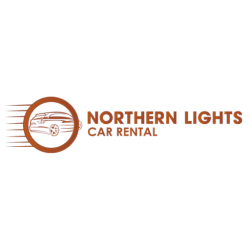 Reviews for
Northern Lights Car Rental
in Iceland
904 Reviews
8.45
About
Northern Lights Car Rental, a local car rental provider in Iceland, offers a wide range of vehicles, including 4x4s, 2WDs, and campers. Their commitment to low prices, quality vehicles, and personal service has earned them a solid reputation among travelers.
Northbound customers who have rented from Northern Lights Car Rental have shared their positive experiences, highlighting the company's reliable vehicles and excellent customer service. One customer praised the company for its seamless pick-up and drop-off process, while another appreciated the car's performance on tough mountain terrains.
When you choose to rent a Northern Lights Car Rental vehicle through Northbound, you're not just getting a car; you're gaining a partner that's committed to making your Icelandic adventure unforgettable.
Reviews
8.45
904 total reviews
| | | | |
| --- | --- | --- | --- |
| | 5-Star | | 70% |
| | 4-Star | | 22% |
| | 3-Star | | 6% |
| | 2-Star | | 2% |
| | 1-Star | | 1% |
| | | |
| --- | --- | --- |
| Staff | | 8.6 |
| Value | | 8 |
| Cleanliness | | 8.9 |
| Pickup | | 8.6 |
| Dropoff | | 9 |
| Condition | | 7.4 |
849 reviews for Northern Lights Car Rental
Verified reviews from our customers that rented a car from Northern Lights Car Rental
Submitted 02. Aug 2021
Excellent
We Got a Nice car at a very good Price. Had to wait half an hour at the airport for transfer, and there was only room for one person, but When I Got to the carrental-office, the car was ready, and i could drive to the airport and Pick-up the rest of the family.
Mette
rented a vehicle
in July 2021
Submitted 02. Aug 2021
Good
The SUV with the tent on top was great. The kitchen boxes that are for rent could use some better pans (we bought some and left them in the box for the next person) but over all the things we rented worked out great. The company needs ALOT of help with the pick up, check out and in process though. I also had a question about adding something else on and I emailed 8 times and never got a response, I found the item elsewhere but the communication was not awesome. We waited over 45 minutes at the airport, finally the shuttle comes and you go to the location. There was 2 people working and they did not acknowledge that the other 6 parties had gotten there. There is no line or instruction and when you ask, they say they will get to you. After we get the car, the trip was great, everything worked and we had no problems. We got back to drop off the car and the office is full again, we ask if there is anything we need to do for check out and are told, again, they will get to us. we waited over a half an hour to turn the car in. Overall I suppose none of that is that big of a deal but it was frustrating and the company could make a line or acknowledge people as they come in so that people know what to do or expect. Also, while we were waiting to drop off the car, the phone rang 3 times and the employee told the person that was at the airport that the shuttle comes every 25 minutes the driver was at the location the entire time we were there, never left to go and pick people up. You can tell it is a newer company and they will likely figure these things out.
Melanie
rented a vehicle
in July 2021
Submitted 15. Jul 2021
Outstanding!
We had good experience with renting our car with Northern Lights. No other car rental agency could beat their deal plus a good customer service make them my favorites in Iceland. From their shuttle pick-up to drop everything was smooth. No issues faced and car was in a good condition. I highly recommend trying Northern Lights car rental while in Iceland. You wont be disappointed.
Manjinder
rented a vehicle
in July 2021
Submitted 12. Jul 2021
Good
The rental process was easy to do online, the price was good, no hassles at rental company when picking up car. My only complaint would be that we were given a different car with worn tires and of course we had a blowout about 23kmh outside of Reykjavik on our way to Vik. Called and they told us to put spare on and come to town to have tire fixed. Opened trunk....no spare, no jack, no lug wrench! They sent a man to us and he had to make three trips back to town to get right tools. He had us follow him to have four new tires put on ( no charge to us, thank goodness). After four hours we were back on the road to Vik!
Edwin
rented a vehicle
in July 2021
Submitted 05. Jul 2021
The shuttle service was EXTREMELY very bad. No one was at the airport with a sign waiting for us as the reservation confirmation has said there would be. After calling for a shuttle, and being told it would be 15 minutes, it still took another 30 minutes. After returning the car, it took 45 minutes waiting at your location to get a shuttle back to the airport. In neither direction we're we given any assistance with our bags. I had to load my own bags and open and close doors for my family and other guests. We reserved a car with GPS. When we got there there was no GPS. When I went back I was handed an EXTREMELY outdated portable GPS unit. It was so outdated that it didn't even have the roads to get back to your own location! The car was given to us dirty. I would not recommend you. You have a lot of room for improvement.
John
rented a vehicle
in June 2021
Submitted 29. Jul 2021
Good communication and decent service. But the condition of the car was not at all what I would expect from a rental. Bald tires led to having to change a flat, end it was very overdue for service. Felt a bit unsafe driving it around for two weeks.
Devin
rented a vehicle
in June 2021
Submitted 08. Aug 2020
Outstanding!
Hans
rented a vehicle
in June 2021
Submitted 09. Jul 2021
Outstanding!
This little car is a BEAST!! It allowed us to travel to the golden circle and the golden ring! The camping tent on top of the car was an experience, but we felt very safe when we used it to camp. The staff was very helpful and kind.
Ana
rented a vehicle
in June 2021
Submitted 02. Jul 2021
Outstanding!
Marissa
rented a vehicle
in June 2021
Submitted 09. Jul 2021
Fine
High mileage, about worn out. had a headlight out when I picked it up, didn't shift easily into 3rd and 4th. Employees at pickup were all rather brusque, no one was friendly or nice
Christopher
rented a vehicle
in June 2021
Submitted 28. Jun 2021
Outstanding!
Ali
rented a vehicle
in June 2021
Submitted 16. Jul 2021
Outstanding!
Dear Madam / Sir Every thing is OK looking for the pick up and drop off time. The service staff was very kind and helpful. The only one problem is that about 23 days after the drop off the car the bank deposit is still blocked. Please urgently solve the problem. Best Regards Sorin OPRISAN Rental Contract 21-KEF-199 NORTHERN LIGHTS CAR RENTAL
Sorin
rented a vehicle
in June 2021
Submitted 19. Jun 2021
Excellent
Great experience - very good customer support at the rental location, everything went smoothly. Good value for the rental vehicle - easy drop off and hardly any waiting either at arrival or drop off. Glad we found your company!!
Wallace
rented a vehicle
in June 2021
Submitted 09. Jul 2021
Outstanding!
2017 Dacia Duster was just fine. You should have warned me that the tire pressure warning lights would stay on. That would have saved me some concern.
Sheldon
rented a vehicle
in June 2021
Submitted 22. Jun 2021
Not very much. There were a lot of problems.The car had over 150,000 miles on it and a lot of basic things weren't working. It wasn't a safe car to drive and it took me a while to understand the scope of the problems. Unbeknownst to me at the time I rented the car, it was nearly out of engine coolant. Then, as I was driving near Myvatn I ran into a swarm of flies or gnats. No wiper fluid was coming out and I wrongly assumed that the car was out of wiper fluid (which was irritating because the car should have been rented with adequate wiper fluid for basic safety reasons). However, the problem turned out to be that tubes/ducts were blocked which isn't surprising because there was no cover on the windshield wiper fluid holding tank so dust and debris could easily get inside. Three days into my trip the car ran out of engine coolant and started beeping. Twice the car had to be looked at by a mechanic. In addition to the above the horn did not work. This car had not been properly maintained and I feel my safety was put at risk. Problems with the car aside, Northern Lights Car Rental was very responsive when I called their roadside assistance number. My calls were answered immediately and I was able to see a mechanic quickly. Northern Lights had a replacement car delivered to me in Akureyri. However, I feel they should not have let a car off their lot that was not safe to drive.
Sarah
rented a vehicle
in June 2021
Submitted 29. Jul 2021
Outstanding!
great service: easy to arrange pickup and dropoff at airport. flexible and kind staff.
Jason
rented a vehicle
in June 2021
Submitted 14. Jun 2021
Excellent
Absolutely loved it! It was the perfect car for my husband and I to travel the ring road in. We even broke down one day, and the car was fixed and ready to go again within two hours! Awesome customer service
Calli
rented a vehicle
in June 2021
Submitted 14. Jun 2021
Outstanding!
I had a fantastic experience renting this vehicle. It was in great condition, and actually newer than the one I had reserved. The rooftop tent was fantastic -- really better than expected. The employees were very flexible with my reservation when my flight was delayed 24 hours. They were responsive, and I got rides both too and from the airport. Best of all, the price-point can't be beat. Would rent again, no question!
Kenza
rented a vehicle
in May 2021
Submitted 12. May 2021
Excellent
Well, it wasn't a Hyundai it was Dacia. It's a basic, no frills, stick shift car. It was perfect for our needs and the price was right!
George
rented a vehicle
in May 2021
Submitted 10. May 2021
Outstanding!
Amazing and quick customer service! We got upgraded to a better car for free and we had no problems during the trip.
Anne-marie kragh
rented a vehicle
in April 2021
Submitted 19. Jan 2021
Outstanding!
I had a really good experience with my Suzuki Vitara from Nothern Lights Car Rental. They were all sooo super friendly and will always help and answer you to everything. So from me its definitely a
Marie christine
rented a vehicle
in January 2021
Submitted 19. Oct 2020
Excellent
Good experience with Northern, answers with chat on website very fast !
Florian
rented a vehicle
in October 2020
Submitted 05. Oct 2020
Outstanding!
Finally we have got a Toyota Rav 4, it was quite to drive and able to passe different kind of roads (F roads included). The company was very efficient and helpful when we asked for an help or just so small changes.
Francesco
rented a vehicle
in September 2020
Submitted 26. Sep 2020
Outstanding!
Free upgrade for Hyundai Tucson. Thank you! Come again twice next year and will book a car from northbound. Sorry about some changings before because of canceled flights. Hope you will come through this bad times and wish you many new bookings. Kind regards Gabriela
Gabriela
rented a vehicle
in September 2020
Submitted 09. Oct 2020
Outstanding!
We were upgraded by northern lights Free of charge to a Suzuki gran vitara. The car and service from northern lights was fantastic. Northbound were great throughout at arranging our car rental, including accommodating changes at last minute to suit amended flights. We would highly recommend both companies.
Craig
rented a vehicle
in September 2020
Why book through Northbound?
Best Price Guarantee
If you find the same vehicle from the same supplier elsewhere, we'll match the price with no added or hidden fees
No Hidden Fees
We do not add any fees on top of your final price, what you see is what you get!
Free Cancellation
We will cancel your booking on request, no questions asked, provided there are more than 48 hours until the pickup date.
Dispute Support
Should a dispute arise between you and the supplier, we serve as an intermediary between the two of you, guaranteeing you a response and a conclusion to the issue.
Rental Cars from Northern Lights Car Rental
See available rental cars from Northern Lights Car Rental