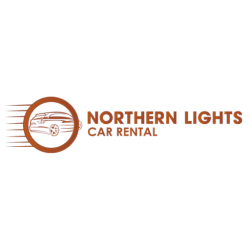 Reviews for
Northern Lights Car Rental
in Iceland
904 Reviews
8.45
About
Northern Lights Car Rental, a local car rental provider in Iceland, offers a wide range of vehicles, including 4x4s, 2WDs, and campers. Their commitment to low prices, quality vehicles, and personal service has earned them a solid reputation among travelers.
Northbound customers who have rented from Northern Lights Car Rental have shared their positive experiences, highlighting the company's reliable vehicles and excellent customer service. One customer praised the company for its seamless pick-up and drop-off process, while another appreciated the car's performance on tough mountain terrains.
When you choose to rent a Northern Lights Car Rental vehicle through Northbound, you're not just getting a car; you're gaining a partner that's committed to making your Icelandic adventure unforgettable.
Reviews
8.45
904 total reviews
| | | | |
| --- | --- | --- | --- |
| | 5-Star | | 70% |
| | 4-Star | | 22% |
| | 3-Star | | 6% |
| | 2-Star | | 2% |
| | 1-Star | | 1% |
| | | |
| --- | --- | --- |
| Staff | | 8.6 |
| Value | | 8 |
| Cleanliness | | 8.9 |
| Pickup | | 8.6 |
| Dropoff | | 9 |
| Condition | | 7.4 |
849 reviews for Northern Lights Car Rental
Verified reviews from our customers that rented a car from Northern Lights Car Rental
Submitted 11. Jul 2022
Outstanding!
Rented a Duster 2017 with rooftop tent from Nothern Lights Rental, because they had the best price for that setup when we researched, so I was a bit suspicious. But have to say: Very good experience overall! (as the Icelandic weather is nothing to blame the rental company for ;-) But if you choose this setup you should be aware of the fact that - if it's rainy, which can happen a lot in iceland - all your life must happen inside the car, or the rooftent, or (if you find one) in the shared spaces of the campsites. Can sometimes get complicated especially for the gas-cooking in the wind. A Note: The rooftent only works for people up to a height of 1,90 I'd say to sleep comfortable. A TIP: If you have to build down the rooftent while rain, you should put the matress into the car to dry over the day, otherwise you'll get it wet from the water on the other cover of the tent and have a moldy bed in the evening. Nothern lights rental did a very good job, also the very friendly staff, who took some time to answer questions, although it was busy at rent out and drop off. We got a free upgrade to a 2019 model, because the originally 2017 Duster had some strange noise from the machine. That car brought us safely through 14 days of iceland, including Highland visit (fyi: F905 and 910 works with the Duster, but be sure to contact the rangers (for example at Dreki hut) before to check the conditions, especially water-levels in the rivers). Against my prejudice the Duster 2019 is a great car for it's price, the best 4x4 in this pice-segment you can get imho! Just a small critique would be the cheap quality of the Camping Equipment they rent, especially the stove and the dishes could be a bit more higher quality, they would also last longer then ;-) But would absolutely recommend the experience.
Nils
rented a vehicle
in June 2022
Submitted 09. Jul 2022
Great
The car made it through the trip but unfortunately had 4 bald tires I didn't catch on the initial inspection and when we accelerated would make a cranking sound. Otherwise a good car that handled itself well!
Lauren
rented a vehicle
in June 2022
Submitted 07. Jul 2022
Outstanding!
All good, staff was super friendly, no problems with the car, check in and out was fast. Special mention to the guy that check us in and out, and also drove us to the hotel, he was very nice. (Romanian guy, with long black hair.. can't remember the name😅). Just a couple of comments: On arrival we were not sure what to do, wait, go outside to look for the shuttle car..? We asked the guy at the counter and he told us that the drivers come to pick up people and that we should wait. It will be good to state this clearly somewhere (if it already is and we missed it, our bad). The car doors don't have a blocked position when opened, maybe this is to prevent them from being open and potentially damaged by the wind, but at the same time is quiet annoying when you are unloading your stuff because the door will close on you all the time. (Again, if there's a good reason for this, ignore the comment 🙂). Thanks!!
David jose
rented a vehicle
in June 2022
Submitted 03. Jul 2022
Outstanding!
It was amazing to have that kind of freedom in Iceland. The rooftop tent worked great and my son enjoyed sleeping in it. We can highly recommend this service to others.
Willem
rented a vehicle
in June 2022
Submitted 14. Jul 2022
Very Good
Unfortunately we could drive only 20km. After 20km the Motor did not start anyway. But the Service was very good, After 30minutes we got a new suzuki vitara and holidays could begin. 3 days later we had another Problem with the car, so we lost a wheel in the middle of nowhere in the West of Island. We could find the Wheel and the Support of the rental car helped us to find a Person repairing the car ( Person works together with the car firm). Therefore we got a new second car 150km wider, the hyundai Tucson. Till the end of our holidays the car was very comfortable. Nevertheless the car had a smaller watt of depths than the suzuki vitara, therefore we could not drive through bigger Rivers. But that happens. All in all i am very satisfied with the support but not with the condition of the Cars we got at first.
Ronny
rented a vehicle
in June 2022
Submitted 07. Jul 2022
Excellent
Our Dacia duster was a great fuel-efficient car to carry us through our journey in Iceland. The individuals at the rental agency were very kind and helpful with excellent customer service. The rooftop tent was surprisingly comfortable and handled the elements well. We especially appreciated that Northern Lights Car rental included a free airport transfer and the driver had a great sense of humor.
Anastasia
rented a vehicle
in June 2022
Submitted 30. Jun 2022
Great
It was not a 2017 Dacia Duster we got but an older Suzuki Gran Vitara. The car was exactly what we needed for our trip on Iceland. We were well informed by the staff of Northern Light Car Rental when we picked up the car. We had to search a bit for the shuttle service but found them. On return everything went smootly and we dropped on the airport well on time before our departure.
Jacob
rented a vehicle
in June 2022
Submitted 05. Jul 2022
Very Good
The experience with Northern Lights was just fine. When I made the reservation, I was told that we would be met at the airport upon arrival and that was not the case. They have shuttles that run back and forth and the driver will enter the airport terminal with a sign - so look for that. Eventually we connected and were taken to their offsite location. After that, the rest of the process was a typical process when renting a car. I wouldn't hesitate to rent from them again.
Sanda
rented a vehicle
in June 2022
Submitted 25. Jun 2022
Fine
The Duster was alright. We knew we were renting an older vehicle, being a rental since 2017, but it was apparent that maintenance had not been kept up with on the vehicle. The passenger floorboard carpet was peeled up, there was rattling in the engine compartment when in gear, the car had not been cleaned thoroughly, and there was no windshield washer fluid which was problematic when driving on wet dirt roads. We also ran into another couple that had issues with maintenance on their vehicle, except theirs was a much bigger problem as their brake pads were completely gone and it was metal on metal. The rooftop tent was also very frustrating. The quality of the tent was good and the fabric kept water out and did well in the wind, but a vent on the top had lost a seal and had not been replaced and subsequently the mattress got soaked while we were driving on a very rainy day and we were forced to sleep in the car and then had to put the mattress in the car while we drove for the next two days to dry it out. Northern lights did refund us 2 of our 10 days for the inconvenience of the tent leak, but it's something that I would have expected to not happen. We also ran into another couple that had the same experience, but their vent fell completely out. These see a lot of use and Northern lights should maintain them better.
Taylor
rented a vehicle
in June 2022
Submitted 29. Jun 2022
Fantastic!
The whole process was very smooth, no issues at all at any point.
Hubert
rented a vehicle
in June 2022
Submitted 22. Jun 2022
Good
mostly good. Guy who gave us car was not very nice, nor helpful. The lady who checked us out was way better. Car fine. Shuttle did not have enough room for us after arrival so we had to return to airport ourselves to pick them up. but did have enough room on return to airport.
Daniel
rented a vehicle
in June 2022
Submitted 21. Jun 2022
Good
The car was very old, it had 125,000 miles on it It had no power and would not have been good off-road . Disappointing for 1000 week
Christopher
rented a vehicle
in June 2022
Submitted 20. Jun 2022
Outstanding!
The staff were really great, initially we booked a 2017 Duster but we got a free upgrade to a 2020 Duster. The first one that we picked up we noticed that the tyres were very used. We came back and they gave us another one exactly the same. The car felt really good in all conditions. The prices might be the best on the market. When we'll be back in Iceland for sure we'll rent from them again. The small minus is that they didn't noticed the used tyres on the first car before they gave it to us, but they responded very quickly and changed our car with no questions asked :) I will recomend them further for the great experience that we had!
Adrian iulian
rented a vehicle
in June 2022
Submitted 20. Jun 2022
Fine
We got icerental 4x4, or Northern Lights as they also are called, as our car providers. I am really unhappy with the whole rental experience and to show this I can copy here the review I wrote on google: "Beware of this company, couldn't recommend it to anyone. Worst carhiring experience I've ever had. Really many damages externally to the car, we tried to get everything on pictures before we drove off which turned out to be an impossible task. They said there was new damages to the car, charged 80000ISK for repair cost that, considering previous damages, never will be repaired. Really felt like a scam in so many ways and it was sad our otherwise great trip ended on this bad note! Also the extra insurance I had purchased had such a high selfrisk amount that this money came out of our own pockets. They also accused us of going on F-roads which was not the case, and impossible with a Hyundai i10. Another family at dropoff seemed to have similair problems and were likewise just as frustrated as us. Also got a clearly older model of the car then we had booked. Oh and no one tells you they take a 2500€ deposit on your credit card. Couldn´t recommend this company to anyone! Beware also that some companies act as umbrellas and you could end up with them even if it seemed like you booked through someone else. Like I had booked through Northbound and ended up with this company."
Lara
rented a vehicle
in June 2022
Submitted 27. Jun 2022
Fantastic!
All good, nothing to complain about
Suraj
rented a vehicle
in June 2022
Submitted 23. Jun 2022
Hello, we had a very good stay in Iceland, despite a 1st vehicle which was not in good condition (TOYOTA RAV4), and replaced by an old Cherokee V8 which was very greedy in fuel. We are very disappointed with your performance with vehicles from another age. Cordially.
Jean-charles
rented a vehicle
in June 2022
Submitted 22. Jun 2022
Good
The Jimny was awful because it broke down the first day. The replacement car I got afterwards was much better but also had some problems with the radar brake support system going off randomly.
Nicole
rented a vehicle
in June 2022
Submitted 25. Jun 2022
Outstanding!
super
Nicolette
rented a vehicle
in June 2022
Submitted 20. Jun 2022
Very Good
++ : - well equipped (only a cooler was missing) - price - advices -- : - the tent was not totaly waterproof - the sleeping bags were not warm enough - we wait 50 minutes at the airport for the shuttle (we didn't know we should wait so long so it was a bit stressfull)
Audric
rented a vehicle
in June 2022
Submitted 10. Jun 2022
Outstanding!
This was the best car rental we've ever gotten in Iceland! The tent was super comfortable and easy to use. We had no issues with the car and customer service was incredibly friendly and helpful!
Tyler
rented a vehicle
in June 2022
Submitted 13. Jun 2022
Fine
Santiago
rented a vehicle
in June 2022
Submitted 21. Jun 2022
Outstanding!
Rental went smooth and dropping off was easy with no issues or hidden fees or charges. I would definitely use you guys again.
Deryk
rented a vehicle
in May 2022
Submitted 13. Jun 2022
Fantastic!
The first car I got had a problem with front wheel vibration at 75-80 kph, but was immediately exchanged for another Suzuki Jimny with no problems. As a bonus I got a table and chairs for free. The second car was in good condition for a car with 220,000 km on the odometer. Everything worked as it should, except for the handbrake. It had a little loose grip on the wheels, so I was not comfortable when I had to start the car uphill. And the key fob should be replaced with a new one because it had such worn buttons that it was difficult to remotely lock or unlock the doors. Many times I had to open the car manually with the keys, which was inconvenient for daily use because I had to open the passenger door first and then the driver's door from the inside. The roof tent was new, so it was in excellent condition and worked very well.
Rafał
rented a vehicle
in May 2022
Submitted 13. Jun 2022
Excellent
The car rental service worked really well, without any problems. We had a great time with the Suzuki and the roof tent!
Kathrin
rented a vehicle
in May 2022
Submitted 03. Jun 2022
Outstanding!
The car is really super, the bed is very comfortable The only problem is that the car consumes a lot But for that price is amazing
Stefano
rented a vehicle
in May 2022
Why book through Northbound?
Best Price Guarantee
If you find the same vehicle from the same supplier elsewhere, we'll match the price with no added or hidden fees
No Hidden Fees
We do not add any fees on top of your final price, what you see is what you get!
Free Cancellation
We will cancel your booking on request, no questions asked, provided there are more than 48 hours until the pickup date.
Dispute Support
Should a dispute arise between you and the supplier, we serve as an intermediary between the two of you, guaranteeing you a response and a conclusion to the issue.
Rental Cars from Northern Lights Car Rental
See available rental cars from Northern Lights Car Rental