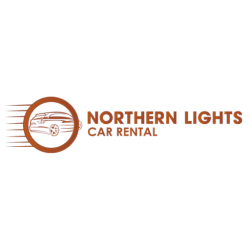 Reviews for
Northern Lights Car Rental
in Iceland
904 Reviews
8.45
About
Northern Lights Car Rental, a local car rental provider in Iceland, offers a wide range of vehicles, including 4x4s, 2WDs, and campers. Their commitment to low prices, quality vehicles, and personal service has earned them a solid reputation among travelers.
Northbound customers who have rented from Northern Lights Car Rental have shared their positive experiences, highlighting the company's reliable vehicles and excellent customer service. One customer praised the company for its seamless pick-up and drop-off process, while another appreciated the car's performance on tough mountain terrains.
When you choose to rent a Northern Lights Car Rental vehicle through Northbound, you're not just getting a car; you're gaining a partner that's committed to making your Icelandic adventure unforgettable.
Reviews
8.45
904 total reviews
| | | | |
| --- | --- | --- | --- |
| | 5-Star | | 70% |
| | 4-Star | | 22% |
| | 3-Star | | 6% |
| | 2-Star | | 2% |
| | 1-Star | | 1% |
| | | |
| --- | --- | --- |
| Staff | | 8.6 |
| Value | | 8 |
| Cleanliness | | 8.9 |
| Pickup | | 8.6 |
| Dropoff | | 9 |
| Condition | | 7.4 |
849 reviews for Northern Lights Car Rental
Verified reviews from our customers that rented a car from Northern Lights Car Rental
Submitted 13. Jun 2022
hello we had no problems with the car, despite it not being in very good condition and with a lot of kilometers (310,000), in France we are not used to that, I only regret that your staff does not want to make a condition of the car during pick up, we say only take pictures, and when returning the car, that you do not return the deposit. 2500€ all the same, I point out to you that I still do not have proof that you had returned it to me, while the person who made the return told me that I would receive an email, which I did not the case because it is now more than 15 days. You have a credit card terminal to take the deposit, this same terminal must be used to return the deposit on return, that's how it works in all countries, why not at home. Cordially Daniel DEJUNIAT
Daniel
rented a vehicle
in May 2022
Submitted 05. Jun 2022
Outstanding!
Great service, great car (although an older model and some scratches/denches on the outside it drove perfectly) and very friendly staff at Nothern Lights! I will rent my car here again on my next Iceland trip!
Joost johannes adrianus petrus
rented a vehicle
in May 2022
Submitted 26. May 2022
Excellent
Our car was amazing and did really great on the long roadtrip however inside the tent continually got wet soaking the mattress and making it extremely uncomfortable to sleep in and the CD player and usb cable also weren't working so that was really disappointing but otherwise the car did great and the customer support prior to the trip was excellent.
Hayley
rented a vehicle
in May 2022
Submitted 05. May 2022
Good
Great company and kind and helpful people. The car was not new, 260000km, but it did the job! Good choice
Marco
rented a vehicle
in April 2022
Submitted 24. Apr 2022
Good
Okay.
Lea
rented a vehicle
in April 2022
Submitted 21. Apr 2022
Good
All is ok but the wifi connection sometimes was wrong. And the car a little old.
Sergi
rented a vehicle
in April 2022
Submitted 17. Apr 2022
Fine
At the beggining we were not satisfied as the child seats were not already installed, the employees said they don't have the training for it. At the end the very friendly employee - driver from the airport - helped me with one of the seats. Into our initial Dacia also the water was leaking, what we found out the next morning, after rainy night. The car also broke down that morning, but in one hour (lucky for us we were still in Reykjavik) we got another Dacia. That one was newer and much better, so the experience was good. The staff was always very helpful and frielndly. If there were no trouble at the beggining, the rate would have been much higher as this was a good value for money experience. So I would rent a car there again!
Martin
rented a vehicle
in April 2022
Submitted 18. Apr 2022
Outstanding!
The team is great, very friendly and welcoming. They explained everything very well at the car pickup, including which roads not to take and how to be careful with the icelandic weather. The car was very good for the trip we planned, comfortable with a large truck for the luggage. We didn't include any F-road in our itinerary, so we don't know how well it would go on those. The car return was quick and efficient, they were fair while taking into account the video of the car we made during pickup and didn't charge any extras. It all went very smoothly, we definitely recommend this rental place!
Lais
rented a vehicle
in April 2022
Submitted 31. Mar 2022
Outstanding!
Fantastic experience. Obtaining vehicle was simple, clear instructions provided, good prices, fair policies, easy access to and from airport. Would easily recommend.
Adarsh
rented a vehicle
in March 2022
Submitted 29. Mar 2022
Outstanding!
Good platform with lots of choice/prices and perfect customer service
Loïc
rented a vehicle
in March 2022
Submitted 24. Mar 2022
Everything was fine until very strong winds ripped the door from both of my friend's hands and we were charged $5,000 USD FOR SOMETHING THAT WE HAD NO CONTROL OVER. We did everything that we were told to do and it still happened . $5,000 for door damage is a COMPLETE SCAM, AS IS THE "INSURANCE" YOU CON PEOPLE INTO BUYING and you should be ashamed of yourselves.
Brittany
rented a vehicle
in March 2022
Submitted 13. Mar 2022
Excellent
Hi, the Suzuki Vitara went very well. However just in terms of the brakes, they need to be reviewed as they don't work very well and when there is snow in the road that makes it dangerous. A part from that, the car works OK. Best regards, Laura
Laura
rented a vehicle
in March 2022
Submitted 08. Mar 2022
Good
Everything went smooth.. Getting to the pick-up spot by shuttle was easy, getting back to the airport on departure: same.. @ the pickup spot people were friendly but a little too persistent to my taste to sell us the insurrance
Marinus
rented a vehicle
in February 2022
Submitted 07. Mar 2022
Hi, the car was very old, with a lot of kilometres and more than 26 damages on the car and windshield. We had some warnings who have been turned on many times, which has scared us. We have been forced to purchase extremely expensive insurance. I'm very disappointed regarding our experience. We have wait for 1 hour to have the shuttle to go to the airport. We are not happy at all regarding our renting, it's unacceptable to paid 700 euros for a week for this kind of car and customer experience !
Candice
rented a vehicle
in February 2022
Submitted 04. Mar 2022
Outstanding!
The car performed well considering the harsh environment of Iceland. Only means that they maintained the car well.
Harold peter
rented a vehicle
in February 2022
Submitted 06. Mar 2022
Outstanding!
Renting with Northern Lights was a really good experience. The rental was quick but also not rushed and return was easy - they didn't check every possible thing just to see what's broken, it was literally a few minutes total. Everyone at the office was super nice :) We had gravel insurance and of course gravel hit our front window - they didn't have any problem with that. I was thinking maybe they would inquire more how it happened and investigate if we were doing everything according to the rules, but nothing like that. Also they have simply good prices. One thing surprising for me was no snow brush during winter and it was snowing a lot! Not sure if that's standard practice but something to have in mind. Still, would rent from that place again.
Michal
rented a vehicle
in February 2022
Submitted 05. Mar 2022
Excellent
Arnaud
rented a vehicle
in February 2022
Submitted 27. Feb 2022
Good
I suggest you make it (more? perhaps I've overlooked it...) clear that your rental office is not at but nearby the airport. And a permanent large company sign at the airport where customers would be picked up would be very helpful. In our case, coming a bit late through the customs, it took quite a bit over-the-phone coordination to make it clear where we can catch the shuttle to the car pick-up location, not really helping for the best first impression about the company. But after the initial hick-ups with the pick-up at the airport everything else went nice and smooth. Quick paperwork, clear explanation of additional insurance options, fast handover of the car, and also on the return just a quick check of the car and a swift shuttle transfer to the airport. The car proved a perfect cost-benefit trade off and was in good condition for its age and mileage. And given the harsh winter road conditions 4WD proved essential in more than one occasion.
Mihael
rented a vehicle
in February 2022
Submitted 28. Feb 2022
The car had many problems! Lights on the dashboard came on and stayed on, the doors wouldn't lock, and it switched out of 4 wheel drive and the 2WD light appeared on the dashboard which made driving VERY difficult. Basically, it was the worst rental car I have ever had. Also, the windshield fluid never worked. I believe I should get a refund!!!
Kim
rented a vehicle
in February 2022
Submitted 26. Feb 2022
Good
I rented the 4x4 as it was February in Iceland. The wipers were terrible and it was blowing snow/snowing everyday there. Then after 4 days a belt started squealing regularly. Pickup/drop off shuttle at the airport was not too long.
Shelly
rented a vehicle
in February 2022
Submitted 19. Feb 2022
Outstanding!
Efficient service and good value
Timothy
rented a vehicle
in February 2022
Submitted 17. Feb 2022
Outstanding!
Yes - great service and quick to get us in our car so we could get our holiday started!!
Dayle
rented a vehicle
in February 2022
Submitted 19. Feb 2022
Good
Simple to drive, no problem. The information about the insurance and the money take in case of is not clearing before we arrived at the office.
Iris
rented a vehicle
in February 2022
Submitted 14. Feb 2022
Outstanding!
We had a little issue as we started out with a blown fuse which the guys repaired quickly. No other issues with the vehicle, everyone was very professional, and got us to/from the airport quickly. I'd definitely rent here again.
Jeremy
rented a vehicle
in February 2022
Submitted 11. Feb 2022
Excellent
Very straight forward booking and pickup/drop off process but requires a transfer from/to airport. Reasonable prices and very friendly and helpful staff. Would use Northern Lights again.
Ian
rented a vehicle
in February 2022
Why book through Northbound?
Best Price Guarantee
If you find the same vehicle from the same supplier elsewhere, we'll match the price with no added or hidden fees
No Hidden Fees
We do not add any fees on top of your final price, what you see is what you get!
Free Cancellation
We will cancel your booking on request, no questions asked, provided there are more than 48 hours until the pickup date.
Dispute Support
Should a dispute arise between you and the supplier, we serve as an intermediary between the two of you, guaranteeing you a response and a conclusion to the issue.
Rental Cars from Northern Lights Car Rental
See available rental cars from Northern Lights Car Rental