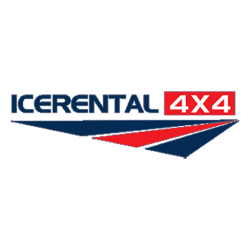 Reviews for
1818 Reviews
8.49
About
IceRental 4x4, a reputable car rental service in Iceland, is recognized for its superior vehicles and exceptional customer service. Their diverse fleet ensures a comfortable and reliable journey across Iceland's unique terrains. Northbound customers have lauded their efficient pick-up process, well-maintained vehicles, and the value for money they offer.
By choosing IceRental 4x4 through Northbound, you're opting for a seamless, reliable, and enjoyable Icelandic adventure.
Reviews
8.49
1818 total reviews
| | | | |
| --- | --- | --- | --- |
| | 5-Star | | 67% |
| | 4-Star | | 23% |
| | 3-Star | | 6% |
| | 2-Star | | 3% |
| | 1-Star | | 1% |
| | | |
| --- | --- | --- |
| Staff | | 8.5 |
| Value | | 8.3 |
| Cleanliness | | 8.9 |
| Pickup | | 8.2 |
| Dropoff | | 9 |
| Condition | | 8.1 |
1711 reviews for Icerental 4x4
Verified reviews from our customers that rented a car from Icerental 4x4
Submitted 07. Jun 2022
Fantastic!
The car was a bit old and rattly, but overall served us well, even on F-roads that had seen better days. I will say it is a very loud car due to its age and the engine turned over multiple times before starting sometimes, especially when we had less than half a tank of gas. While driving, it made some concerning clicking/rattling noises, but nothing actually appeared to be materially wrong with the car, as far as we could tell. However, it had decent fuel mileage and was spacious enough for 2 people and all our luggage with space to spare. It took us around the whole Ring Road with no issues, and Icerental 4x4 was very pleasant to deal with as an agency.
Natasha
rented a vehicle
in May 2022
Submitted 04. Jun 2022
Fine
Overall, this was an "OK" rental of average value. The price from Northbound was among the best I could find, and the car got the job done without impressing. It has poor highway mileage, but it managed all the gravel roads well, even those with plenty of potholes on wet days. It felt solid and reliable throughout my journey, and it was fun to drive. The roof tent was a little shabby (some wear and tear, the beginnings of a few small tears) and honestly kinda dirty, but overall it held up well to the unpredictable rain and wind. The included pillows were clean and welcoming and the mattress was comfortable. The rental staff were a mixed bag: they generally got the job done but could be cold at best and unpleasant at worst (note that most of them are from other countries and/or work seasonally; this seems to be the norm). Shuttle wait times will depend on your timing, but definitely seemed longer compared to other rental agencies, which came earlier and more frequently. Lastly, buyer beware: the rental listing says it's the 2018 model and the rental staff will insist it is, but do yourself a favor and Google images of the 2018 Suzuki Jimny and compare them with the ones on the listing. Judge for yourself, but if you want my advice save yourself some cash and book the 2016 model. My trip went without problems and I suppose I "got what I paid for" in terms of value (which was solid), but I might give another agency a try and pay just a little more if I were booking again. As always, your mileage may vary.
Simon nin
rented a vehicle
in May 2022
Submitted 07. Jun 2022
It was a terrible experience. The car started failing in Seidysfjordur and it was not replaced until I reached Akureyri. The breaks were toasted and the engine alarm went on. A mechanic looked at car at Seidysfjordur and suggested to add an injector cleaner, which of course will not fix the breaks. The engine alarm didn't disappear and I was promised to exchange cars in Myvatn. The mechanic in Myvatn was extremely rude and told me that he didn't have cars and he didn't have the spare parts to fix the car. He was absolutely useless and a waste of time. The car was finally exchanged in Akurery and we were able to finish our trip safely. Clearly the maintenance of this car was terrible. Particularly for a car with over 300,000 km.
Heinz
rented a vehicle
in May 2022
Submitted 28. May 2022
Outstanding!
Everything went great, from the pickup to drop off. The usb connection wasn't working so the staff was very kind to give us the extra piece so that we could still use usb.
Osvald
rented a vehicle
in May 2022
Submitted 29. May 2022
Outstanding!
Great rental experience, easy pickup and easy drop off, no issues with the car!
Elizabeth
rented a vehicle
in May 2022
Submitted 19. May 2022
Outstanding!
This car was great! We chose it because of the good reviews, unlimited mileage, and no-charge additional driver. This Subaru got us from Reykjavik up to Mývatn and down to Vik, and everywhere in between. No issues, and very good gas mileage as well!
Anthony
rented a vehicle
in May 2022
Submitted 16. May 2022
Good
Airport transfer and pick up smooth. Vehicle condition was expected due to age of car, dents, rust and scuffs all pretty standard in Iceland. Drop off was an unnecessarily stressful. Accused of damaging the car on the drivers door. Damage was there pre rental and noted on the contract damage before pick up. Staff member showed picture of door in their records showing two dents present, arguing that this is the damaged that was there prior to rental and not the damage now on the door. Records were clearly not accurate as the two dents in their pictures had 'magically' disappeared. Other staff member stepped in and agreed that they records must have been inaccurate and we were not liable for the damage. Just be sure to scrutinise the car and question/record (take a video) all damage before taking the car. Shame as all other staff we encountered were helpful and friendly. Maybe he was having a bad day?
Karen
rented a vehicle
in May 2022
Submitted 19. May 2022
Bad start for the pick-up. They asked a deposit of 2500€ what wasn't possible on our credit card's. Then they forced us to take an insurance instead for 195€. When we got the car , the car was full of scratches. They said everything was on paper and we didn't have to worry. Glade we toke a lot of photos before we left. On our way we discovered a lot of Flaws. Like handbrakes that doesn't work etc. When we turned back the car , it was another guy how checked the car and tried two times to blame some of the scratches to us. Luckily we had our photos from our pick-up that we could show to him. After all , not a good experience with icerental 4x4.
Jurgen
rented a vehicle
in May 2022
Submitted 06. May 2022
Excellent
Very nice staff, quote good car (the only problem was with blowing / heating - I could only make blowing on the windshield, the other direction didin't work).
Robert
rented a vehicle
in April 2022
Submitted 19. Apr 2022
Outstanding!
I have used Northbound twice and the second time was twice as good! This company gets 5 out of 5 from me!
Gaui
rented a vehicle
in April 2022
Submitted 20. Apr 2022
Good
D'un point de vue général mais aussi et surtout en relation avec notre expérience, je recommanderais cette agence . Ils viennent vous chercher a l'aéroport et vous ramène ( pas de temps ou très peu entre les navettes ) . En revanche en ce qui concerne l'aspect général des chose et les retours que j'ai pu entendre des français dans la file d'attente de l'aéroport pour rentrer en France la plupart d'entre eux ont eu de mauvaises surprises . Une famille s'est retrouvé avec une facture de +1000€ pour un mini impact sur le pare-brise alors qu'il était déjà présent a leur arrivée . Deux autres jeunes couples n'avaient pas pris d'assurance pour les gravillons et ont dû payer 200€ supplémentaires . Sans parler du système de parking islandais assez particulier .. il est assez facile d'avoir quelques petites amendes à régler lorsque vous rendez les clés . Mes conseils : - faites bien le tour du véhicule quand vous le prenez . Nous sommes arrivées a 2 h du matin sous la pluie, le vent et -3 degrés . Personne n'a fait le tour avec nous . Mais à notre retour ils avaient la lampe torche et testaient tout : direction , boutons etc … - n'hésitez pas à louer un routeur WIFI . Très utile au moins au début .
Chloe
rented a vehicle
in April 2022
Submitted 11. Apr 2022
Good
To small for our needs, but it was just a car for the day and we did not have to go very far away. Very simple car, with tons of plastics inside but comfortable in its way. Quite dented, scratched and damaged overall, but we really dont' care about it.
Josep
rented a vehicle
in April 2022
Submitted 11. Apr 2022
Excellent
Although the car had about 250.000km and was quite scratched, dented and used, it accomplished our expectations. Enough space for the 4 of us and our luggage, fair consumption, 4x4 traction (maybe we missed tyres in a better condition as a lot of the pikes in the wheels were already gone).
Josep
rented a vehicle
in March 2022
Submitted 29. Mar 2022
Outstanding!
Very good service
David
rented a vehicle
in March 2022
Submitted 27. Mar 2022
Outstanding!
I was very nervous about renting a 2011 vehicle, but the Suzuki Grand Vitara performed wonderfully for us! We were very happy with our trip and how this vehicle handled on the gravel roads and in the relatively high winds we experienced on a few of our days. I would rent this car again and would rent from Icerental 4x4 again.
Beverly
rented a vehicle
in March 2022
Submitted 27. Mar 2022
Outstanding!
Loved it. Four people each with a backpack and a carryon fit well for the week. We were also surprised by the better than expected fuel economy spending only 2/3 what we had budgeted. Good car - good company.
Williamson
rented a vehicle
in March 2022
Submitted 18. Mar 2022
Outstanding!
Very good and easy to work with
Sean
rented a vehicle
in March 2022
Submitted 19. Feb 2022
Outstanding!
The car was perfect for driving around Iceland in the winter conditions. The shuttle service was great and the price was good value.
Michael
rented a vehicle
in February 2022
Submitted 21. Feb 2022
Fine
The car was ok, it served its purpose, however it was a relatively old car with big mileage, and consumed a lot, it would definitely increase customer experience if newer cars would be used for the purpose as they would consume much less gas and therefore save the customer quite a decent amount of money while traveling
Simone
rented a vehicle
in February 2022
Submitted 14. Jan 2022
Very disappointed with the car. Very battered up. Engine light came on halfway through the trip. Doors were not sealed and air was penetrating everywhere. The worst is that they inspect the car on delivery as if there was nothing wrong with it. They intentionally look for something to charge you.
Kalliopi
rented a vehicle
in January 2022
Submitted 08. Jan 2022
Good
Hello, the deal by north bound was great! The car was good as well. The pick up went smoothly and the drop off as well. The colleagues at the drop off were a bit rude (Icerental 4x4) - but maybe because it was 4:00 in the morning :-) We would definitely consider going for northbound again in case we travel to Iceland! Thank you
Jonathan
rented a vehicle
in January 2022
Submitted 07. Jan 2022
Fine
Driving the car was very nice, good power and lots of space. Unfortunately the car was very old and a lot of damages and problems: window at driverseat could not be opened/difficult to open doors from the inside. Besides this, because of weather-predictions we had to go home one day earlier so we gave back the car one day earlier, but did not receive any refund..
Guus
rented a vehicle
in January 2022
Submitted 14. Feb 2022
Outstanding!
Rental was great. The staff were very friendly and were even able to provide us a bigger car that fit our baggage better.
Shawn
rented a vehicle
in December 2021
Submitted 05. Dec 2021
Bad. You gave me a very old car more than 360000 km. The lights were very bad, noisy and you had to drive with the wheel moved to the left to follow straight . I lost 3 hours changing it . The workers there said that they knew the problem of that car, a lot of people change that car... so why do they give me that car??? We are in low seasson ... After that was ok
Arturo
rented a vehicle
in November 2021
Submitted 28. Nov 2021
Excellent
Not bad for a ten year old car.
Erik
rented a vehicle
in November 2021
Why book through Northbound?
Best Price Guarantee
If you find the same vehicle from the same supplier elsewhere, we'll match the price with no added or hidden fees
No Hidden Fees
We do not add any fees on top of your final price, what you see is what you get!
Free Cancellation
We will cancel your booking on request, no questions asked, provided there are more than 48 hours until the pickup date.
Dispute Support
Should a dispute arise between you and the supplier, we serve as an intermediary between the two of you, guaranteeing you a response and a conclusion to the issue.
Rental Cars from Icerental 4x4
See available rental cars from Icerental 4x4